After his recent retirement, Conor McGregor has made it clear he's doing just fine in this series of Instagram stories for his birthday.
The former two-weight champion of the UFC just turned 32 this past weekend, and to celebrate he spent his time on the beaches of France getting absolutely ripped.
He let all his fans know he's enjoying his time drinking cocktails, smoking weed and living his best life. He's celebrating being another year older with his partner Dee Devlin and their two kids – Conor Jack Jr and Croia, who is only 10 months old.
On top of everything else, he may have left a cryptic hint at an eventual return to fighting within these posts. With one of them reading:
"Thanks for the birthday wishes everyone. Yous know the drill, stay ready."
And to make things even more spicy, one of the pictures shows that he may be enjoying a few more substances beyond weed and booze. One post shows just a bit of a white substance between his fingers that would certainly amp things up at any party. But who knows, maybe it's baby powder.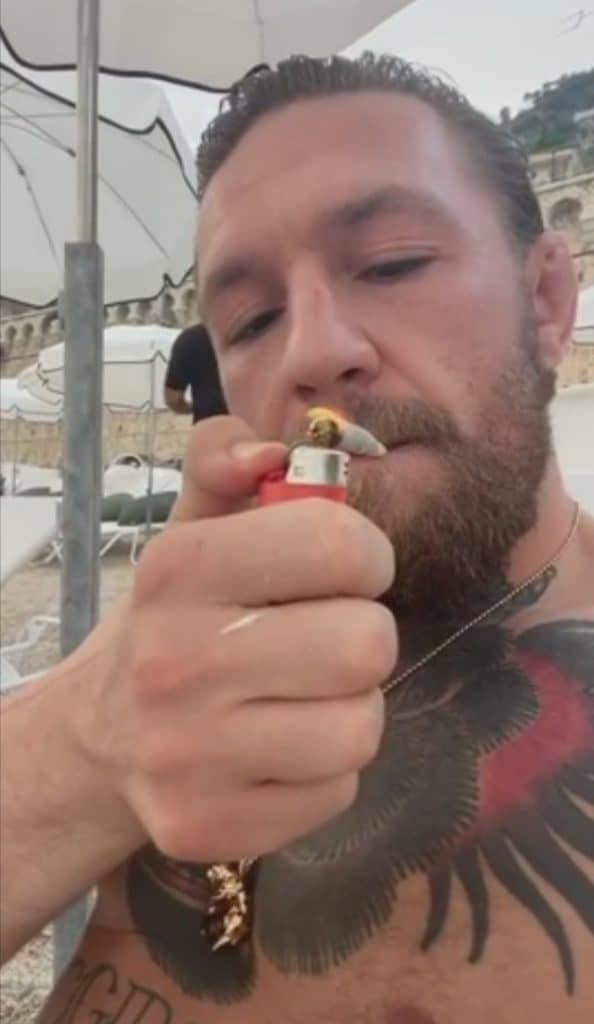 Either way, I'm glad Conor is enjoying his retirement and I wish him all the best. The guy's a legend. But if you're interested in reading about another legend, check out what Joe Exotic has in store with this new series coming out.
Featured Image from Conor McGregor / Instagram