The Olympics bring out the best of the best in sports, also bringing with it lots of pressure. These athletes have trained for this and dreamed about this their whole lives. For this one moment where they can showcase why they deserve to be there. The pressure is real, the stress is real. It can get to these athletes and really anyone the more it builds up. For one figure skater, the pressure and negative comments on social media, all of that took her to her breaking point and it's heartbreaking to watch.
Zhu Yi of the Chinese figure skating team skated her heart out on Sunday night in the short program. American-born and raised, Yi decided to skate for the Chinese team after the country is promoting a new program to recruit athletes to represent their country and build up their teams. But social media has not been kind to Yi at all. The Chinese version of Twitter has been filled with nothing but hate for this 19-year-old girl for choosing to compete for China, coming in last with her scores, and causing China to drop from 3rd place. Now figure skating is built of a TEAM not just one athlete so there's that. Also, the pressure of competing at the highest level is a lot and takes its toll on everyone. But if you watch her performance, you can see she is skating her heart out, even after she falls twice.
The Zhu Yi Hate Is Going Too Far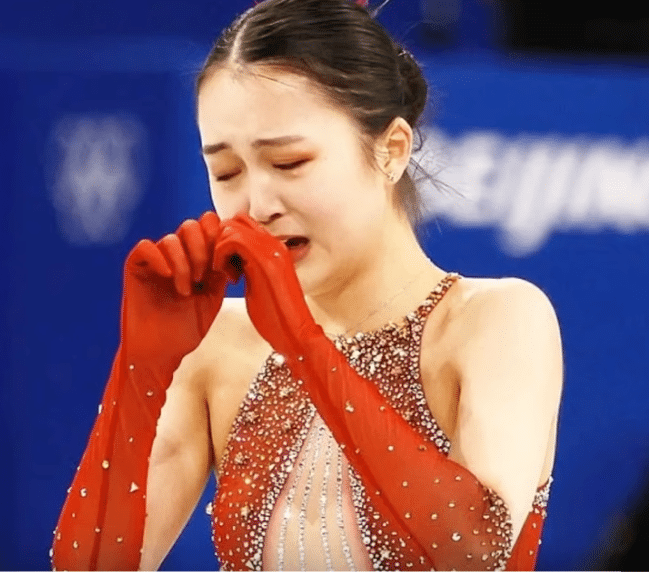 All of that negativity and hate you can see finally came to the surface at the end of her performance. She knows she let down a nation and helped the haters' argument of her not being good enough. No one should have to carry that much on their shoulders; all Yi should have been worried about was thinking about her performance, one trick at a time. The petty comments and hate should not even be close to her the front of her mind in that moment of performing. I feel so sad and hurt for her, this is ruining her Olympic debut! After this performance, she was described as inconsolable. That's ridiculous. She should be proud of making the team and having her dreams come true. Shame on all of the people bringing her down, go back to your less-than-perfect and not significant lives. Zhu Yi good luck and hang in there girl! We're not all against you!
The Olympics have almost been going on for a week and there are more underdog stories already!