Images Via
Watch as this Olympian skis through a forest using fallen branches and bike racks as rails.
Jesper Tjäder, a Swedish freestyle skier, recently released a video on GoPro showing a crazy downhill track through a forest. In the summer, Tjäder used bike racks and wood planks to build the track before snowfall. The result is an epic winter journey, in which Tjäder glides between trees and branches with ease.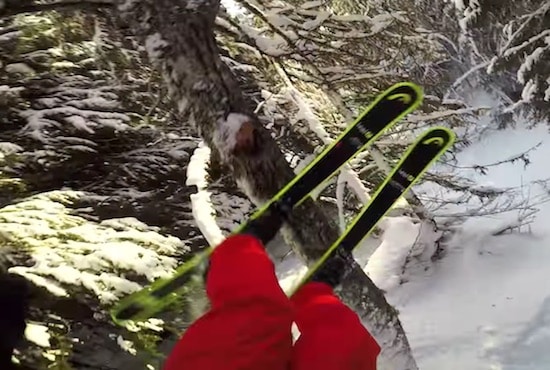 Think this was crazy? Check out this.