A real life pre-teen prodigy, Kai Jones began skiing when he was just 2 and now soars off mammoth cliffs with a confidence as enviable as his undeniable skills.
Along with the ability to ski at a level that could compete with most pro athletes twice his age comes celebrity, as evidenced by Kai having already been the subject of his very own profile in The New York Times.
In the interview, Kai describes his first leap off the 35-foot mountain cliff in Wyoming backcountry known as "Smart Bastard."
"I had butterflies in my stomach — looking over the edge was intimidating. But you close your eyes and envision the approach you've planned. You open your eyes and hope for the best, but you know it's going to work out because you've put in the time to study it."
Luckily, you don't just need to imagine Kai nailing this intimidating feat as the footage made its way to Youtube and quickly garnered over 3 million views.
Kai, just 11-years-old at the time, reveals "I always say to myself, how far can I push it and not make my mom scared," directly before launching himself off the menacing cliff.
Todd Jones, Kai's father, is a former pro skier and co-founder of extreme sports media company Teton Gravity Research (TGR). He never planned for his son to star in any of his productions:
"I've filmed and watched a lot of skiing and I know I'm biased, but this kid has something special going on. We talked about it and made the decision to start shooting with the big cameras, but still, we had no intent of putting him in the movie."

Todd Jones told REI
"We started out filming just for fun," Kai adds, "but then things started to get real."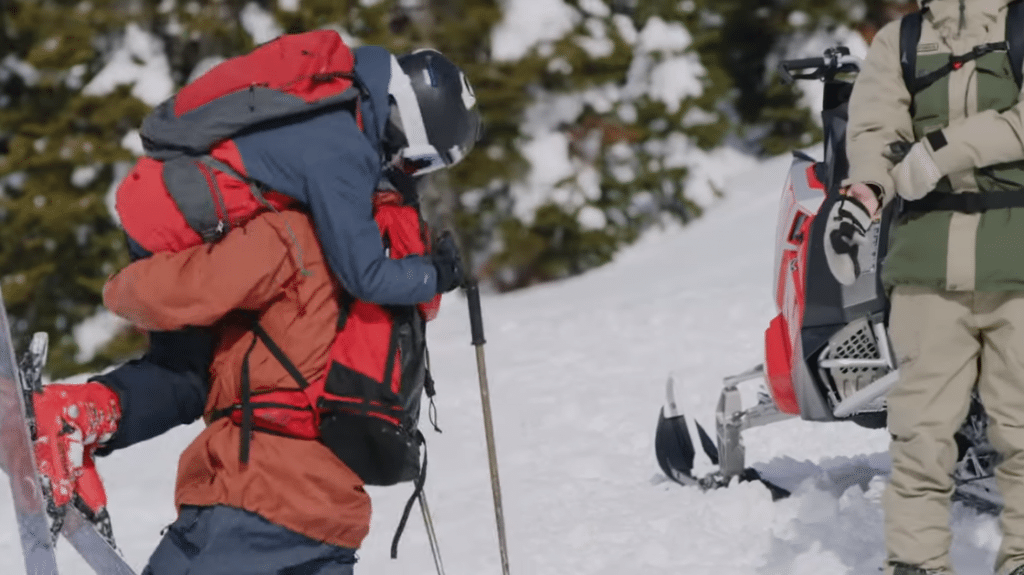 Strapped into skis not long after he learned how to walk, Kai displays how far one can go when you discover your passion at such a young age.
However, some of us stayed inside and read a lot of books as children and, unfortunately for us, Red Bull have yet to sponsor English lit degrees.
Read more: VIDEO: Red Bull Put 50 Years of Freeskiing Into One Video