After years of silencing women, Harvey Weinstein has been found guilty of rape and sexual assault and is facing the prospect of 24 years in prison.
This is after he was convicted in February 2020, making this the second verdict of sex crimes. The recent news comes shortly after the release of 'She Said', a film following the Weinstein sexual abuse scandals by The New York Times and the two women who delved into the darkness of Hollywood to uncover the secrecy that had swarmed within Miramax for decades.
The Weinstein Clause
Whilst Weinstein was continuing to walk free of his crimes, Jodi Kantor and Megan Twohey (played by Zoe Kazan and Carey Mulligan) were investigating and interviewing the women who wanted to make sure he would walk free no longer. The film is expertly directed by Maria Schrader, focusing solely on representing the voices of the women who were prohibited from using theirs for decades.
The film exposes the sinister ongoings within hotel suites of Weinstein and how the control of his film companies helped to settle his crimes with money. This was revealed on numerous occasions and the infamous Weinstein clause was born, a clause which was put in place to assure other companies that the one they planned to work with wasn't going to have a pile-up of claims waiting to be exposed. This is essentially a misconduct clause that Weinstein used to inoculate himself from money damages. In addition to this, Weinstein offered settlements to the women he abused, giving them money in exchange for their silence on his behavior.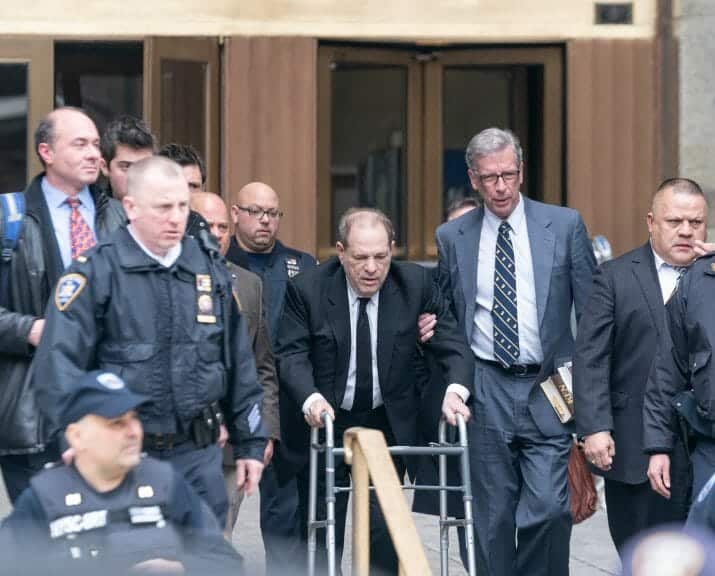 #MeToo
The Me Too or Times Up movement, created by Tarana Burke, took the world by storm after these allegations surfaced in 2017. After being silenced for so long women were now demanding to be heard, especially in the wake of Weinstein and his continued ability to work within Hollywood whilst sexually assaulting over 80 women for decades.
Jennifer Siebel Newsom, Ashley Judd, Rowena Chiu, Rose McGowan, Zelda Perkins, Madonna, Angelina Jolie, and Gwyneth Paltrow are just a few of the many women who came forward against Harvey Weinstein in addition to the shocking audio that was released by Ambra Battilana in 2015.
The Beginning of Justice
This is monumental in the history of sexual abuse cases and one which is just the beginning of the justice that is owed to so many women. Time is up for sexual abusers, but will courts continue to reflect this, or is this just a one-off from the many times in which the justice system has failed victims of sexual abuse? Women have been silenced for long enough and 'She Said' illustrates such. The work of Jodi Kantor and Megan Twohey earned them a Pulitzer Prize for public service. If this symbolizes anything it is that enough is enough.