Clowns: once a harmless symbol of fun and merriment, are now one of the most popular tropes in horror. Recently, the funny fiends caused a panic in Singapore by hanging about outside schools…
Talking to Vice, mother Lene Wong explained that she was on her way to pick up her 9-year-old daughter from school, running a little late due to traffic, and arrived to some distressing texts from other parents about there being clowns sighted on the school property. Worse, there were police alerts about the odd situation, as no one had any idea what was going on.
Wong began to panic as she reached the school and saw no sign of her daughter, Anne, who usually waited out the front for her. She told Vice "I was held up due to traffic and my mind started racing when I didn't see Anne waiting for me," and so took to social media to seek out some answers. It was then that she came upon several social media posts, including pictures, of clowns approaching uniformed children and 'attempting to pay them to follow them'.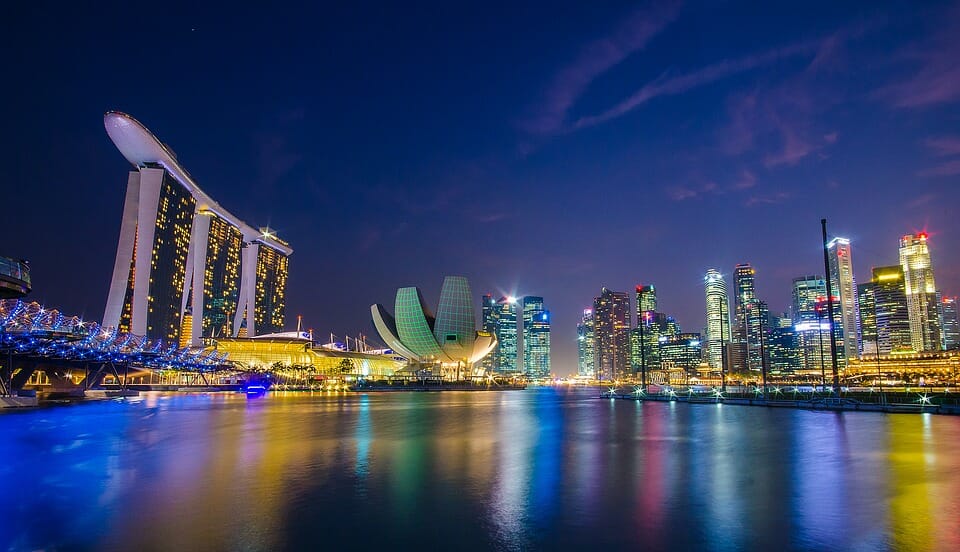 Clowns are terrifying, even to adults.

Lene Wong
The situation, which brings back awful memories of the Great Clown Panic of 2016, was exacerbated by rising anxiety amongst parents after an incident in which a student attacked and killed another with an axe. The wounds of this uncharacteristic occurrence were still fresh in many parent's minds, and had Wong worrying "what if they [the clowns] turned out to be psychopaths and murderers wanting to harm children?"
The city-state is known for its low crime rates, with Singaporeans enjoying high living standards and safe living conditions.
The incident happened on a Monday afternoon outside primary schools in the eastern part of the island; the Singapore Police Force said that it had received multiple reports of clown sightings – including a picture of a man wearing clown makeup and staring down students at a school bus stop.
The whole situation was completely bizarre from what I've read, with no one having any idea what was actually going on. Was this a real threat? Or an ill-conceived publicity stunt? I'm sure you can guess which it turned out to be.
It turned out that a private educator in Singapore, Speech Academy Asia, was behind the spooky stunt. They intended to use the clowns as part of a marketing campaign to promote speech and enrichment classes. I think scaring children speechless was a bit counterproductive, to be honest.
Apologies were quickly distributed by the company, its director Kevin Tan explained that "There was no evil intention behind the costumes" and that they "sincerely apologize for it." The apology didn't end there, they made a Facebook Post further expressing regret but also to squash rumors that the Clowns had engaged in nefariousness such as offering children money to follow them.
It seemed that the apology wasn't enough, however.
As Wong went on to say, "It was a foolhardy stunt that was done in such bad taste[…]"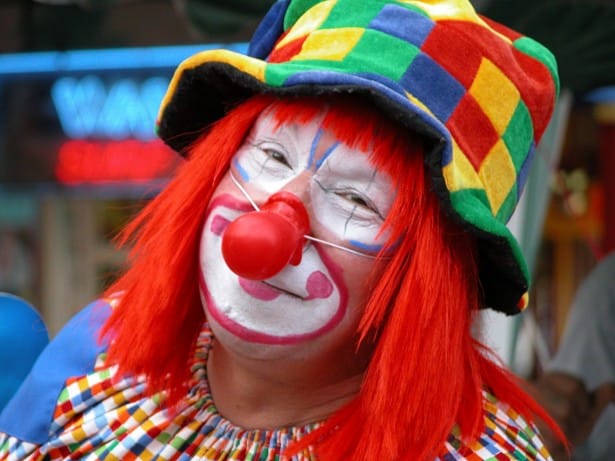 Who in the world would think hiring men dressed up as clowns to confront children would be a good idea?

Lene Wong
I can't get past how the company thought that this idea would be well received at all. Publicity stunts using clowns, particularly to promote horror-related films or games, are not uncommon. In 2016 there was literally a Clown Pandemic throughout North America, which, incidentally, was found to be a publicity stunt too.
Let's not Send In The Clowns, guys.
Read More: TRAILER: New Family Horror, Nightbooks, Now on Netflix