Image Credit: Flickr
The Queen is still alive!
Royal fans were left shocked when a rumour that Queen Elizabeth II had died after a heart attack went viral last weekend.
I can confirm that Her Majesty is indeed still ticking over nicely, having hosted Donald Trump and the rest of the G20 at Buckingham Palace, a few days after the rumours circulated social media.
The hoax was sparked by a fake message allegedly forwarded from a chat between a fictitious group of the Queen's guards. (The ones with the big black hats).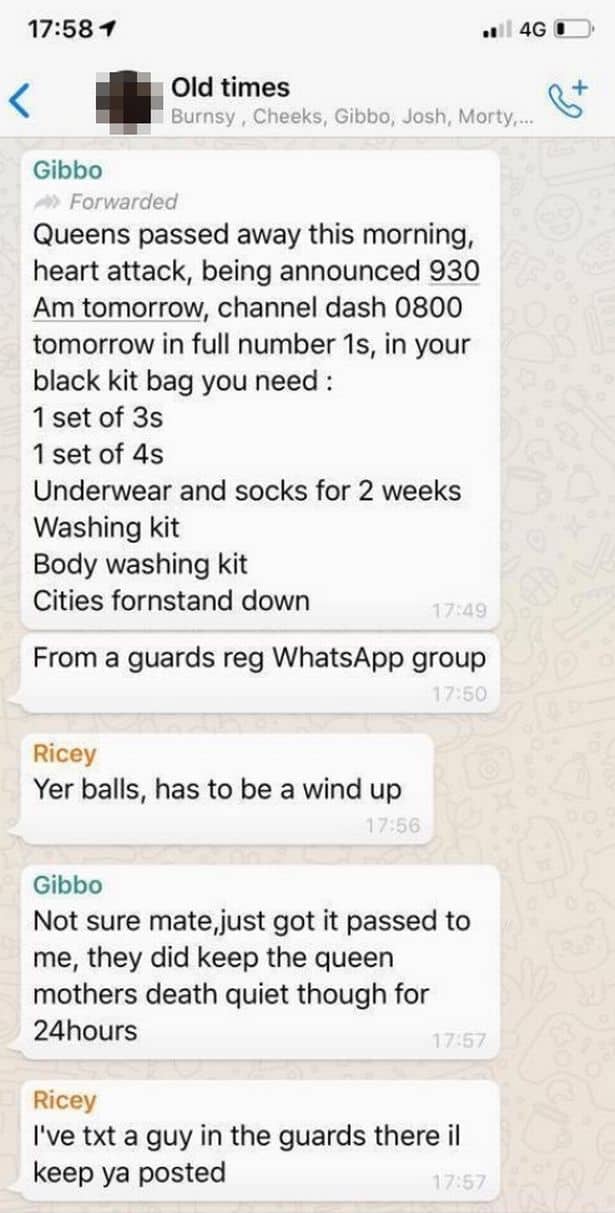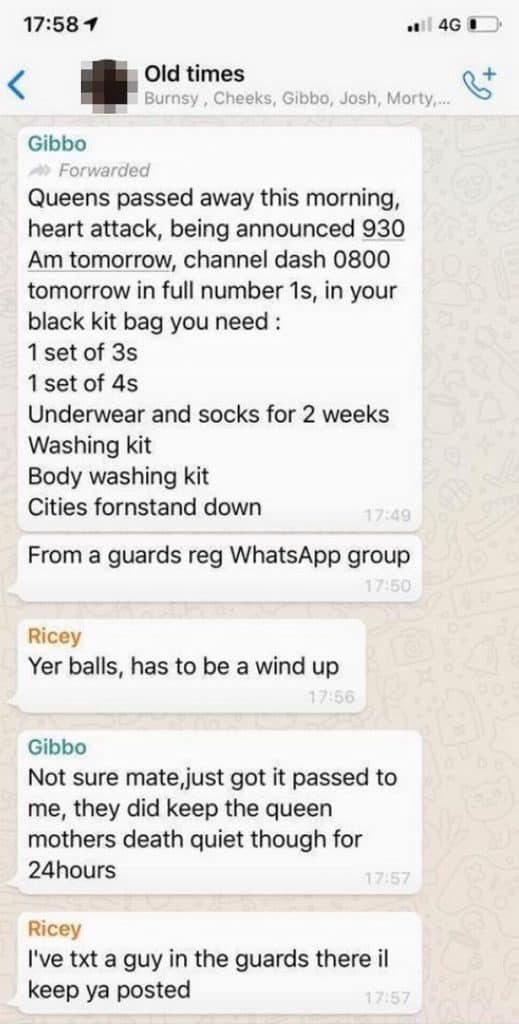 As a student journalist, I for one am ashamed to admit that I receive my news from Gibbo, Ricey and Cheeks. However I'm not the only person who needs to take a long, hard look at themselves after the hoax. The fake screenshot lead to mixed reactions across the UK.
Fans of the royal family immediately posted heartfelt messages on social media, celebrating the Queen's life and her record-breaking reign. Others feared for the popular Netflix series 'The Crown'- no spoilers please- while one student from Edinburgh posted into an actual group chat: "Lizzie's dead. Crack the tinnies oot!"
However, Ricey speaks a lot of sense- it was all balls. There is a strict plan of action in the event of the death of the monarch. Named 'Operation London Bridge', the plan includes secure phone lines, succession and several world leaders. See how what happens when the Queen dies below…
According to the Queen's private secretary, rumours of Her Majesty's passing usually surface in the winter months every year. Surely the royals can afford to keep the heating on at the palace? However, this was the most substantial false alarm for some years.
Britain's mixed reaction on social media presented an interesting picture of the future. For many, the Queen's 67 year reign has lead to growing insecurity over what the monarchy would look like with someone else on the throne. While others feel that Elizabeth II should be the last monarch altogether. Then there is the question over whoever the Queen is immortal.
Whatever your persuasion regarding the royals, the Queen's death is going to be massive world news.
If you are a royal fanatic, take a look at some of the weirder royal memorabilia that people were selling at Harry and Meghan's wedding last year.