The unrealistic notion of the American dream has always been represented in movies, media, and culture. It paints the picture that anyone from whatever background or class can make their version of success a reality.
This is not the issue; the issue is the idea coming from the United States, a country that has constantly demonized certain groups of people and ruined lives in every aspect. The problem is presenting this 'dream' in a country that does everything possible to stop people from achieving a safe, everyday life, let alone the 'American dream'.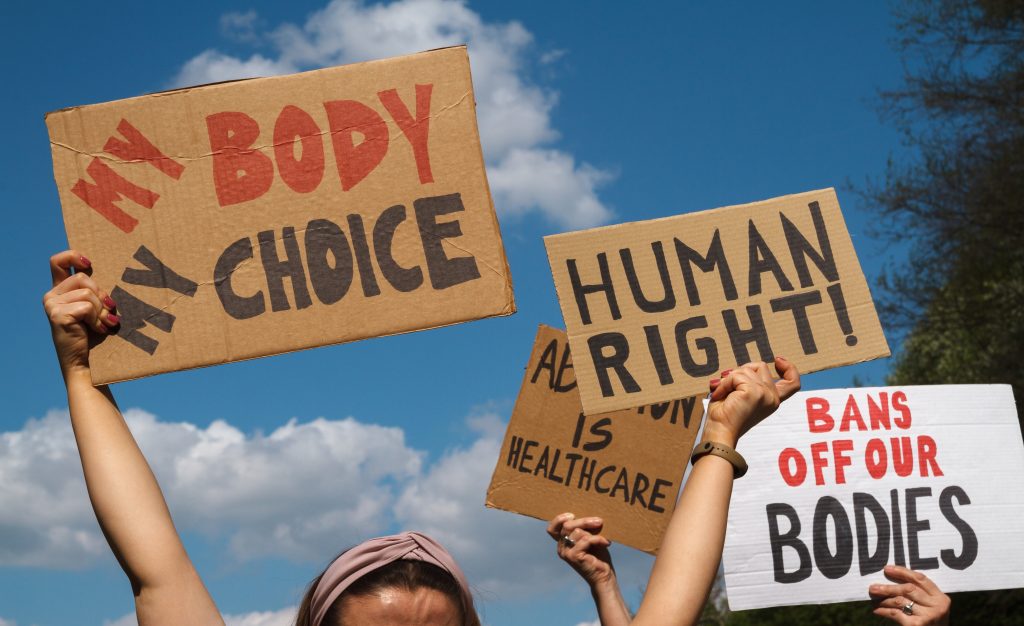 I remember idolizing America as a child based on everything that was shoved down us through the media and relishing the possibility of living there in the future. Oh, how I couldn't be more wrong. People in America can't even afford to live a healthy life as the health care system is a nightmare, with guns being allowed but abortion rights being demolished.
The future of Americans is only getting scarier
How can a country which screams the American dream try and portray a fairy-tale and not even give people rights? We live in a time when people In America who have vulvas do not have ownership over their bodies. We are watching this country become disturbingly dystopian with gun laws being more protected than people and where a rapist has more rights than the victim.
The claim of being 'pro-life' when what that truly means is forcing violence on people's bodies and imposing them to go through labor and having a child they do not want. They claim they care about lives but dismiss those same lives once they are disabled, gay, poor, or of color. They forget about being 'pro-life' once women and people who are pregnant are at risk of death because they cannot have an abortion.
The notion of the American dream is also toxic as it sets a standard of how life should be lived but fails to provide people with resources and opportunities to get there. It also pushes the blame on people who may choose a different route or 'fails' and sees it as an inadequacy of theirs.
Black people in America are not considered to be part of this American dream because if they were, wages based on race would not be a thing. Black workers would not be overrepresented in low-wage jobs and average white families would not be earning more than average black families.
And this is just one factor of how black people in America are treated. Not to mention the justice system, the education system, where racial inequality is present and disadvantages black people from early on. The health care system, with black women three more times likely to die from pregnancy-related issues. Now that abortions are being banned, imagine how much worse this will get.
The idea that everyone should and can reach the same level is misguiding as people from different races, communities, and minorities are not even placed on the same level in society, to begin with.
How can everyone have the same end goal when not everyone started equal? The American 'dream' is very much based on society's class system and structures that fail to acknowledge everyone equally.
The United States is far from a 'dream' and more like a nightmare. Please let this be only a nightmare. Please let me wake up.