U.S. troops' withdrawal in August 2021 gave the Taliban the reins of Afghanistan. The extremist Islamic group pledged to steer away from its orthodox ideology. Afghanistan government's incumbent leadership's spokesperson Suhail Shaheen had announced to allow women freedom and rights in accordance with 'Islamic laws.'

The Taliban have imposed a complete ban on education for women, participation in a non-profitable organization (NGO), access to open or public spaces has been limited, usage of gyms, and employment, as well as women, have been restricted from traveling abroad and within Afghanistan. Women have been ordered to wear hijabs outside their homes.
Afghanistan, until the conflict of the 1970s, was a moderately liberal country, on her way to modernization, following and allowing most liberties to both women and men. Afghanistan was one of the first countries before the United States of America to allow women to vote in 1919. Until the civil war of 1978, Afghanistan saw heights of freedom of expression, and equality in political and social spectrums.
While Afghanistan has seen regime changes almost every decade, women of Afghanistan have not been able to see the light of the day. Zabiullah Mujahid, spokesperson to the Taliban in August 2021, announced ambiguously that women's rights will be adjusted according to the Sharia law.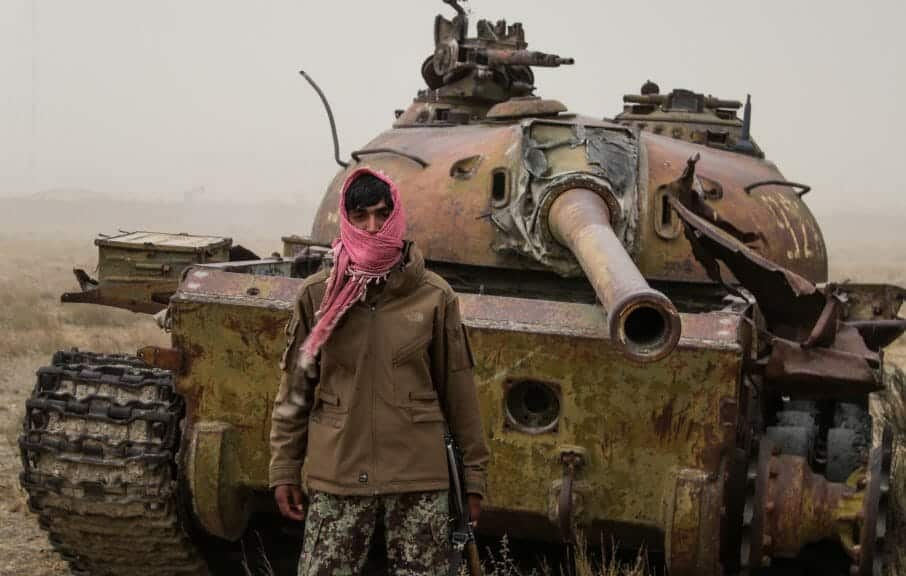 The government encouraged female students and teachers to return to their educational institutes in the month of their takeover while establishing the 'Propagation of Virtue and the Prevention of Vice' ministry. Ministry of Women's Affairs of Afghanistan has been abolished.
A year later, the Taliban's Afghanistan turned their back on women's rights. In March 2022, girls were banned from attending secondary school and nine months later, the government banned women from attending universities with 'immediate effect'.
Taliban Afghanistan's attempt to have a generation of uneducated women has met international and domestic pressure. Britain, the U.S, Canada along with other Western countries condemned Afghanistan's decision with harsh words, while countries like India and Pakistan were 'concerned' and 'disappointed', respectively.
Leading specialist on Afghanistan, India, and Pakistan and their relations with the United States, Michael Kugelman said: If the Taliban are to get formal recognition from any country-whether the US, Pakistan or anyone else-they will need to address both rights and security concerns."

"They will need to end education and other bans on women, have more inclusivity in their government, and reduce violent crackdowns on dissent."
Access to Education, choice of attire, freedom to travel as well as accessibility to public spaces have been curtailed for the daughters of Afghanistan. Women can only travel in hijab within the country, provided they are escorted by a man. In addition, women cannot board flights if they do not have a male chaperone.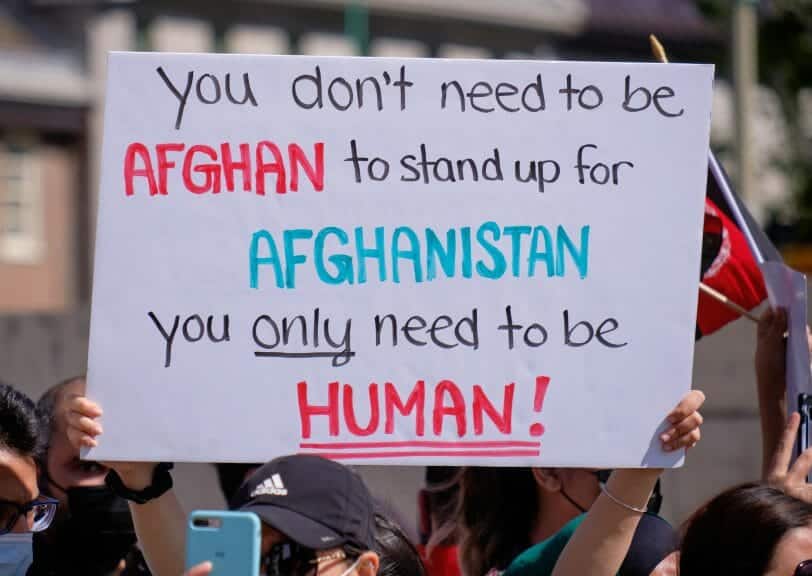 Before making hijab mandatory for everyone, only female students studying in educational institutes were required to cover their heads. In the summer of 2022, Habitullah Akhundzada, a powerful Taliban leader announced that women should cover themselves from head to toe in public, maintaining that this law is the "best option to observe the sharia hijab'.
Female journalists, anchors, and female personalities appearing on cable have been ordered to follow the same rule. 
"They will need to end education and other bans on women, have more inclusivity in their government, and reduce violent crackdowns on dissent. They'll also need to do more to curb terrorist groups on their soil that threaten Afghanistan's neighbors and the world on the whole", Mr. Kugelman told TrillMag.
"I'm not optimistic either will happen", he stated. "The Taliban are led by hardliners that have no interest in changing their ideology. And the group has close ties to most terror groups in Afghanistan and won't go after them. And the one terror grouping it is targeting-its rival ISIS-K-has been able to resist Taliban offensives."
"In short, don't expect the Taliban to be recognized by any state anytime soon", the Deputy Director of the Asia Program and Senior Associate for South Asia at the Wilson Center maintained.
TrillMag tirelessly attempted to contact families and women in living Afghanistan to comment on the incumbent government policies. Despite the option of anonymity, they were afraid to provide any comments.
TrillMag also tried to contact the Foreign Ministry of Afghanistan through their portal, but it failed the 'security check'. Hafiz Zia Ahmad, deputy spokesperson to the Foreign Minister of Afghanistan did not respond to TrillMag's request for comments.