Think of the most adorable thing you can. Now, toss it! Resident Perth Zoo penguin, Pierre, has been binge-watching Pingu in rehabilitation (we're not crying, you are). 
Recently, video has gone viral of Pierre the Penguin watching our favourite cartoon penguin, Pingu. While in rehabilitation for moulting feathers, Pierre has been watching Pingu on an iPad with a caretaker. As the only animal in rehabilitation in Perth Zoo, the zoo caretakers wanted to ensure Pierre had a friend. Commence "awwwing" out of the sheer amount of cuteness here.
The iPad Savvy Penguin, Pierre
However, Pingu is not all that Pierre the Penguin has been watching. Zoo caretakers have also been showing Pierre nature documentaries of penguins to keep him company. Along with documentaries, he's also been enjoying live streams of rockhopper penguins (his own species) from zoos across the world. From Kansas City Zoo to Edinburgh Zoo, Pierre has been able to connect with his species again.
Pierre's Journey to Perth
Pierre is specifically a Northern rockhopper penguin. He is the only penguin of his type in all of Perth Zoo. In fact, Perth Zoo reported that he endured a harrowing swim from the South Atlantic Ocean to end up on the south-west shore of Australia. Unfortunately, He is not water resistant yet due to his delayed feather moulting, so for now he is being cared for extensively by Perth Zoo staff.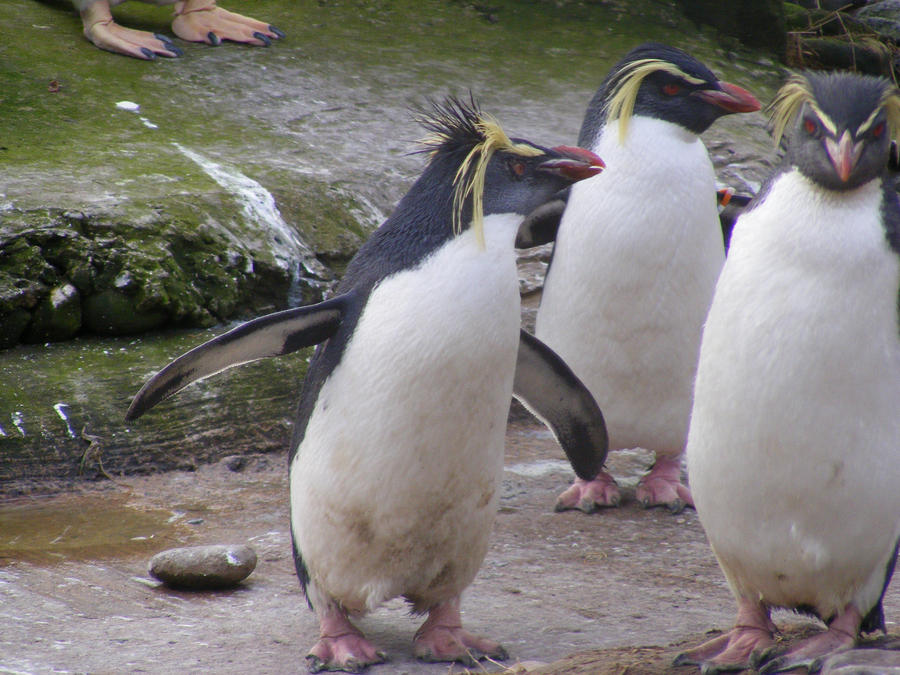 Sadly, Pierre is endangered in the wild. According to Perth Zoo, "rockhopper penguins are one of the rarest penguins in the world". There are thought to be only 240,300 breeding pairs in the entire world!
The Future for Pierre
Eventually, Perth Zoo staff hopes to reunite him with his own kind in another zoo. Staff have been calling multiple zoos across the world to arrange his departure. But for now, the current priority is giving Pierre TLC: Tender Loving Care. Moreover, veterinary staff are working on getting Pierre up to a healthy condition and body mass. Some fun daily activities Pierre likes to do include light water misting, checking himself out in the mirror, and of course, binge watching Pingu.
So, 2020 has not been everyone's favourite year. Yet, things like Pierre watching Pingu reminded me that no matter what, there is always good. Well, here's to hoping (and if that doesn't work, here's to binge watching Pingu episodes ourselves).
Universal Studios to Open New Theme Park in Beijing(Opens in a new browser tab)
How Artists Have Created Music Videos Despite Lockdown Restrictions(Opens in a new browser tab)