A human rights group based in Seoul, South Korea, has alleged that North Koreans are being executed for being caught listening to K-Pop.
Kim Jong-un, the current 'Supreme Leader' of North Korea, has made his contempt for outside pop culture or influence on North Koreans painstakingly clear over the years. From banning 'Western' clothing and making absurd claims that South Korean pop culture would destroy the country, causing it to 'crumble like a damp wall', Jong-un has taken extreme measures to squash undesirable cultural imports – apparently going as far as to execute those who are caught smuggling, distributing, or even just enjoying them.
Currently, any media originating from South Korea is illegal in the North, and the possession and distribution of films, music, or tv shows are punishable by death.
Based in Seoul, the Transitional Justice Working Group has come forward with these claims, citing interviews with North Korean defectors as their source. After interviewing 683 defectors, they said it was clear that at least 23 public executions have been carried out under Jong-un – the number of private executions is, sadly, probably a great deal higher.

Even more harrowing, they allege that groups are assembled to witness these executions, often including the family of those being executed.
In terms of the K-Pop smuggling, the China-bordering town of Hyesan is reportedly the hub of operations, with USBs containing South Korean media snuck into the country through the city. Reportedly, out of 7 public executions due to K-Pop possession, 6 were carried out in Hyesan (via The New York Times).
Despite describing South Korean entertainment as a 'vicious cancer' and attempting to remove any smuggled goods – and the people found with them – dictator Kim Jong-un has attempted to show flexibility and tolerance to the South's culture; allowing K-Pop idols to perform in capital Pyongyang, and inviting others to do so too. A facade to aid his reputation on the world stage, given his crackdown amongst the North Korean people, few have fallen for.
Capital punishment isn't reserved for K-Pop, a few months ago a North Korean who was found in possession of the South Korean megahit 'Squid Game' was sentenced to death for smuggling it into the country.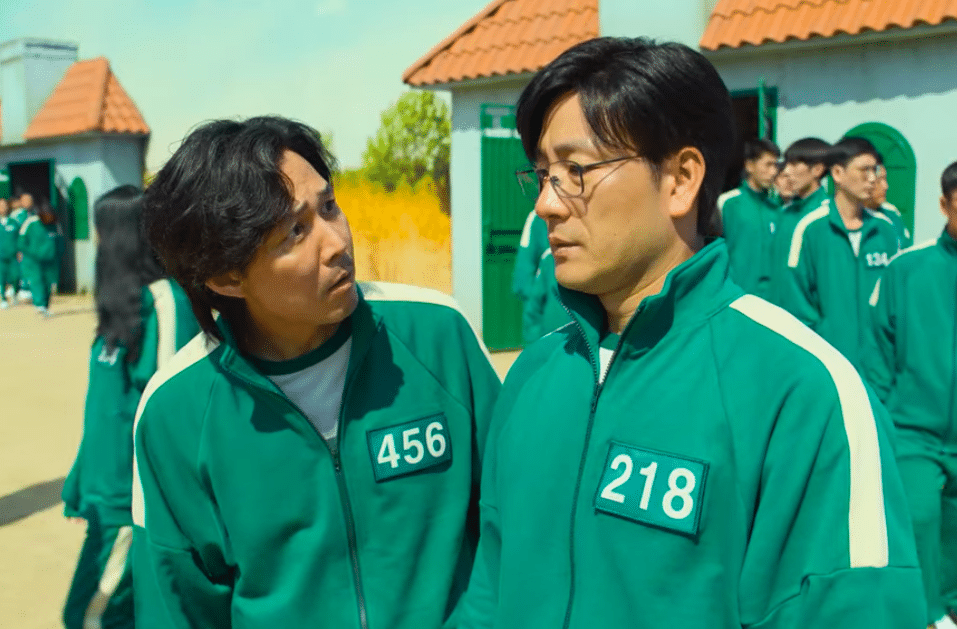 Devastatingly, the show has resonated with North Koreans as they feel it mirrors their very own existence living under the oppressive regime.
Unfortunately, as the world uncovers more human rights abuses within the country, the more measures that are taken to carry them out covertly. Utilizing the cult of personality, a relentless propaganda machine, and violence to instill public fear; little information comes from North Korea as civilians (and government workers) fear for their lives as one misstep could lead to them being made an example of.
The more you hear about North Korea, the harder it is to believe that such a place exists.
Oh, and in case you missed it, Kim Jong-un has banned civilians from wearing leather & faux-leather coats as they're kind of his thing, and he hates copycats. So far, that makes skinny jeans, leather trench coats, ripped denim, and a plethora of other fashion items unaccessible and punishable for North Koreans to wear.
I won't take being able to listen to the music I like for granted ever again.
Read More: North Korea Claims Moral Highground Over Squid Game, Which They've Also Banned