Plans for the London Resort (previously called the London Paramount Entertainment Resort – catchy) were announced back in 2012. However, we're now getting to see the layout revealed for the first time and also getting an idea of the planned attractions.
It has been dubbed the 'UK Disneyland' by many but the park really has nothing to do with the mousy monolith. So, sorry kids, you don't get to harass unfortunate workers in monstrously sweaty Goofy costumes. The park will be associated with Paramount Pictures and will feature rides licensed from their movies.
The BBC and ITV have also thrown their names into the hat in regards to this park. It will be built on the Swanscombe Peninsula near Dartford and is set to have six themed lands.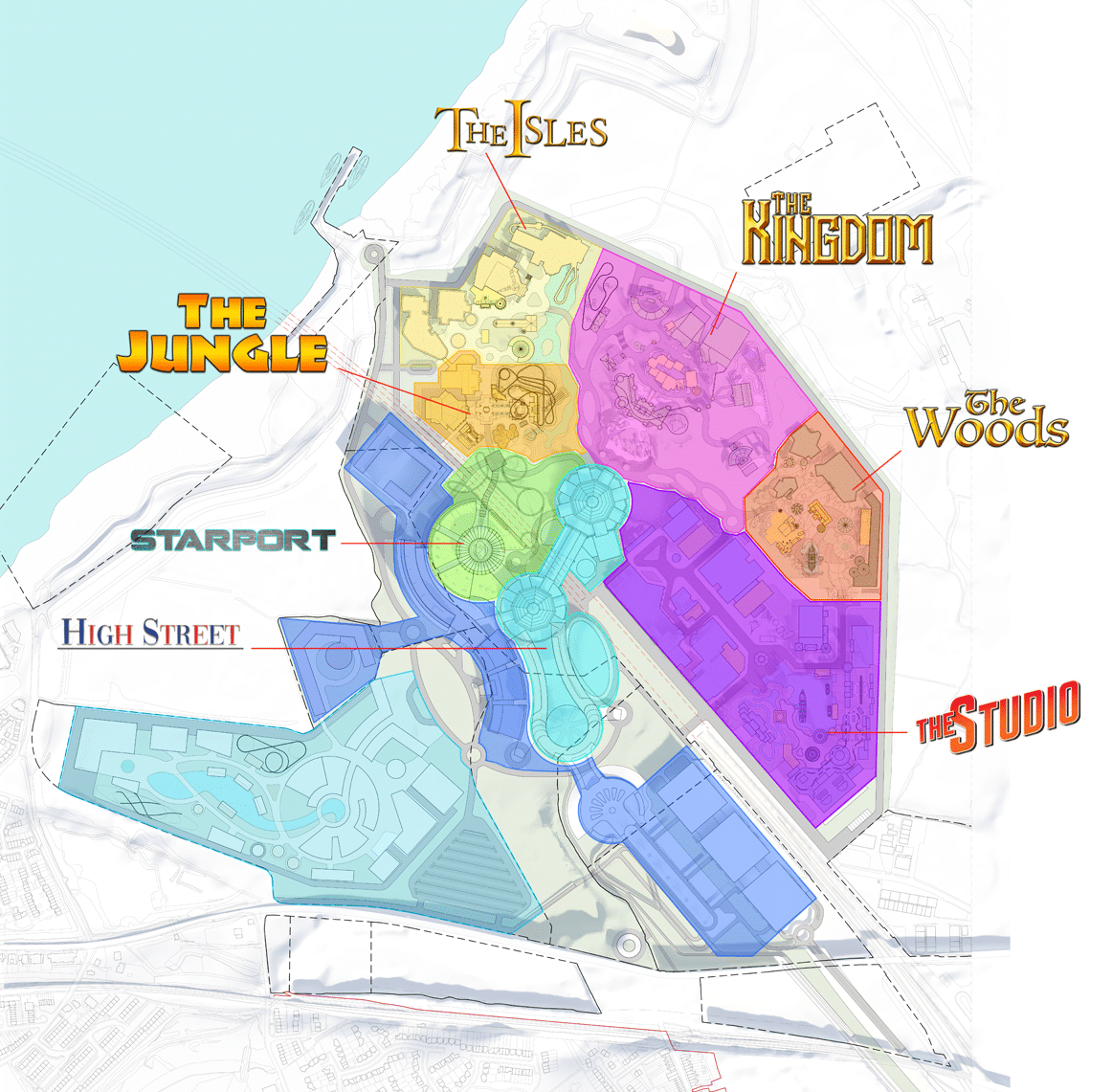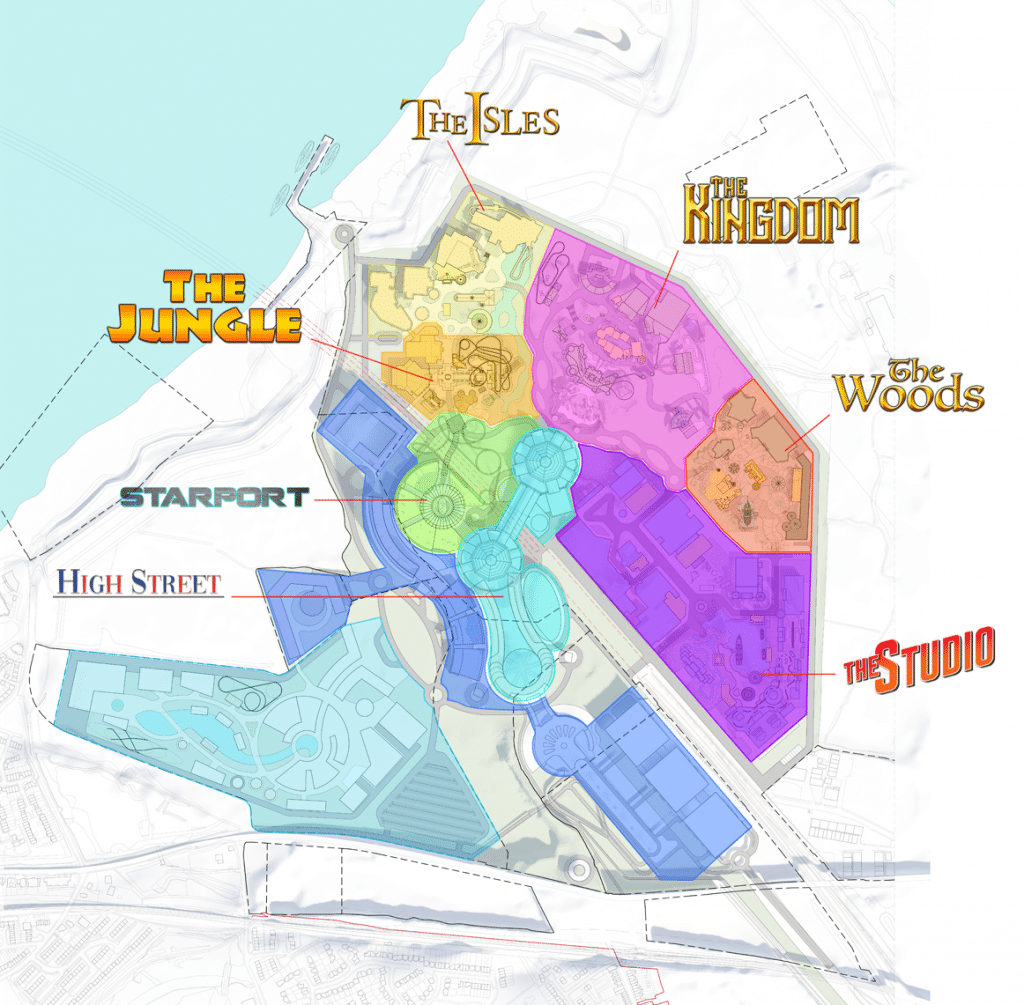 Starport – 'a bustling 23rd century landing zone'
The Jungle – 'past blends with the future' as 'ancient ruins of a long-lost Mesoamerican civilisation are seen pushing up through treetops'
The Isles – 'a land of giant creatures, mythical beasts and adventures at the crossroads of imagination and reality'
The Kingdom – 'an immersive realm of swords, sorcery, dragons and legend'
The Woods – 'an enchanted realm where springtime reigns eternal and the boundary between reality and fantasy dissolves'
The Studio – 'modern-day warehouse district that practically roars with the exhilarating thrills of big, blockbuster features'
High Street – the obligatory shopping and hotel district
Fittingly, about seventy percent of the attractions will be indoors or undercover – you ain't getting that Florida sunshine in Kent.
This multi-billion pound park will is also striving to be the greenest theme in the world. EDF energy have paired with those running the 535 acre London Resort to ensure that its carbon footprint is kept to a minimum.
The first of the two planned parks will open its doors in 2024, with the second expected to open in 2029.
That might seem a long way off but PY Gerbeau, chief executive of London Resort Company Holdings, isn't worried. He stated, "We are creating a first-class theme park. A destination that maximises all the new, immersive and interactive technologies and experiences in the world."
PY also stated that the park is based on three tenants: innovation, relevance and flexibility. He (and everyone on the board of directors I'm guessing) wants this park to be around for years to come and to evolve with the times.
This isn't the UK's first stab at a Disneyland-like experience. Anyone remember Banksy's Dismaland? Hopefully the London Resort will be a bit cheerier – we could all use a bit of cheer at the minute.
Speaking of theme parks, have you heard there may be a Wu-Tang Clan theme park coming?