Warning: the following article contains an absurd amount of restraint given the subject it's about. You know how sometimes you're scrolling along through social media or some form of news and a story catches your eye for all the wrong reasons? This is that story no matter if you read it on here or anywhere. The cringeworthy and anger-inducing theme spreads across all platforms. Kyle Rittenhouse, who was accused and acquitted of fatally shooting 2 men and injuring another at a protest in Kenosha, Wisconsin, has created a game where you shoot 'fake news turkeys.' This writer warned you!
Taking to social media with his displeasure for his treatment when he was accused of crimes he actually did commit, whether he believes he did or not, was clearly not enough for him. He's done interviews on every major news outlet that will have him on to spout his idiotic shall we say words and suing several media outlets for smearing his name, or actually reporting the news. Well, to fund his lawsuits, he's created a game where you shoot 'fake news' turkeys and is $9.99 to purchase. If you're going to waste your money on this, you've probably already hated everything this writer has had to say about Rittenhouse so just feel free to stop reading. And his own rap song that he sings in this video…one more thing he does not excel at, especially humility and caring about humanity at all.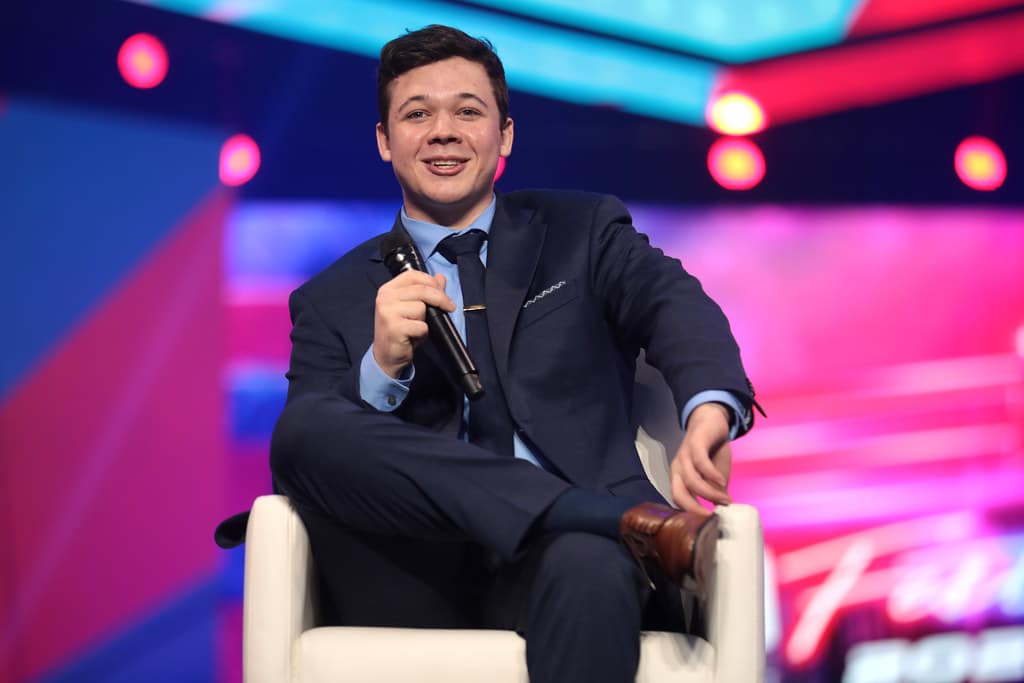 Rittenhouse trying to defend himself and his actions in the most dumbed down and comedic way, in his mind, is also painful:
"Hi, I'm Kyle Rittenhouse, you might know me as the guy who was recently acquitted from all charges in the Kenosha self-defence case. From the very beginning, I did nothing wrong. But that didn't stop the media from smearing my name. It's time to fight back against the fake news machine. This is why I'm launching the Kyle Rittenhouse Fake News Turkey Shoot video game. The media is nothing but a bunch of turkeys with nothing better to do than push their lying agenda and destroy innocent people's lives."

Kyle Rittenhouse
So there's that. Getting worse is the company that created this game, Mint Studios, their CEO Mint Chip, is definitely Team Rittenhouse:
"We had to step in to help Kyle after we saw what was done to him. Before the trial, you couldn't even mention his name in a positive manner on social media without getting banned. The truth literally got you suspended. We fight for the truth."

Mint Chip
Wherever you land on this story and with Rittenhouse, is obviously entirely up to you. For this writer, that's enough for today. Sometimes letting the actions speak more than the written word is best. Especially, when murder charges were ignored.
The world has changed dramatically in the last two to three decades especially, not always for the better either.