Image Via
The new bills regarding abortion that are being passed and proposed around the county are not only blatantly unconstitutional, but also detrimental to women's rights, freedom, and autonomy within their own bodies. Georgia's newly proposed "Heartbeat Bill" will ban nearly all abortions in the state making it illegal for a women to terminate her pregnancy after only 6 weeks. This is the time when a fetal heartbeat is detectable, but is weeks before the average women is even aware she is pregnant.
This bill would state that abortions past 6 weeks are illegal even in the cases of rape and incest, the only exception being if the women's health was at risk. In the 1973 Roe vs Wade Supreme Court decision, abortion was ruled as protected under the constitution. This meant a women had the legal right to terminate an early pregnancy up until 21-24 weeks, depending on the state. As this is still an active ruling of the Supreme Court, states like Georgie, Alabama, and Ohio have began passing bills that are in direct conflict with the federal law.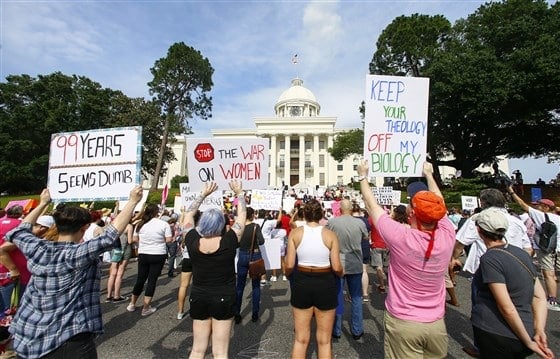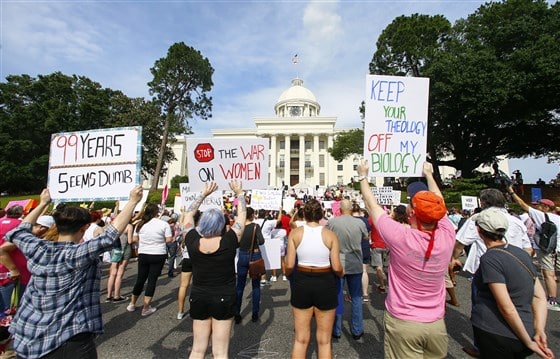 As alarming and terrifying as this is for women across the country, celebrities have began using their media platforms to speak out about the unjust legislation. Actor Jason Bateman, who is currently filming the Netflix show "Ozark" and HBO's "The Outsider", states he will not continue to work in the state if the Heartbeat Bill is passed. Georgia is known for having a 30 percent tax credit system making the state frequently used for filming of TV shows and movies. Though Jason is the first celebrity to publicly boycott the state of Georgia, it is predicted that more will follow and the economy within the state could take a serious blow because of this.
Other celebrities such as Kylie Jenner, Pink, and Lady Gaga are just a few of the influencers that have also spoken out with outrage and defeat as some of the country's states have turned on women and their rights.
Though these bills are undoubtably unconstitutional and could potentially become eradicated before they are even put into effect. It is the media's ability to slur the public's depiction of what abortion is and paint an unrealistic picture of this procedure in hopes that this momentum will overturn the Roe vs Wade decision. It is now up to the men and women who believe in a woman's right to her own body to annihilate these bills and reinstate the Federal Constitutional law protecting the legality of abortion across the entire country.