Maison Saigon, a restaurant in Bangkok, Thailand, decided to encourage social distancing by placing one chair at each table. But because restaurant owner Natthwut Rodchanapanthkul felt the new seating looked lonely, he placed cuddly pandas on every table to give restaurant customers company while keeping them separated.
Earlier we had only one chair for the tables where the customer came alone. But for me, it felt strange, so I thought I'd give them some company.

Rodchanapanthkul to Reuters
Customers love their new friends, and have a clearer understanding of distancing guidelines because of it.
Lockdown restrictions in Thailand were eased on May 3, allowing many beloved restaurants and cafés to reopen.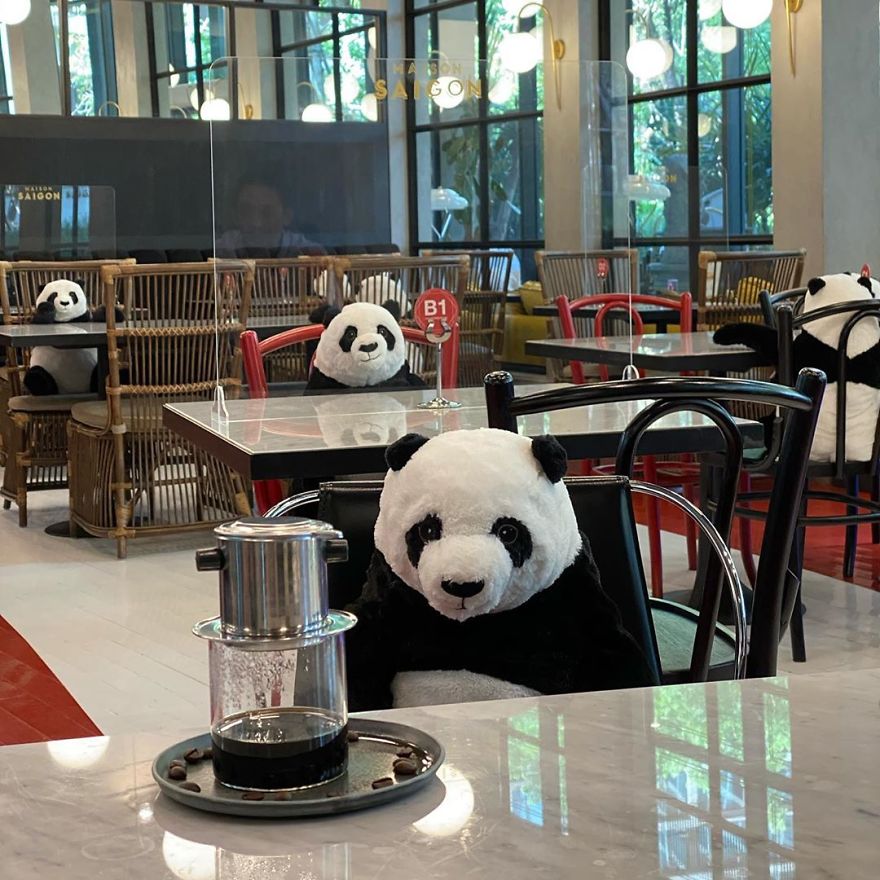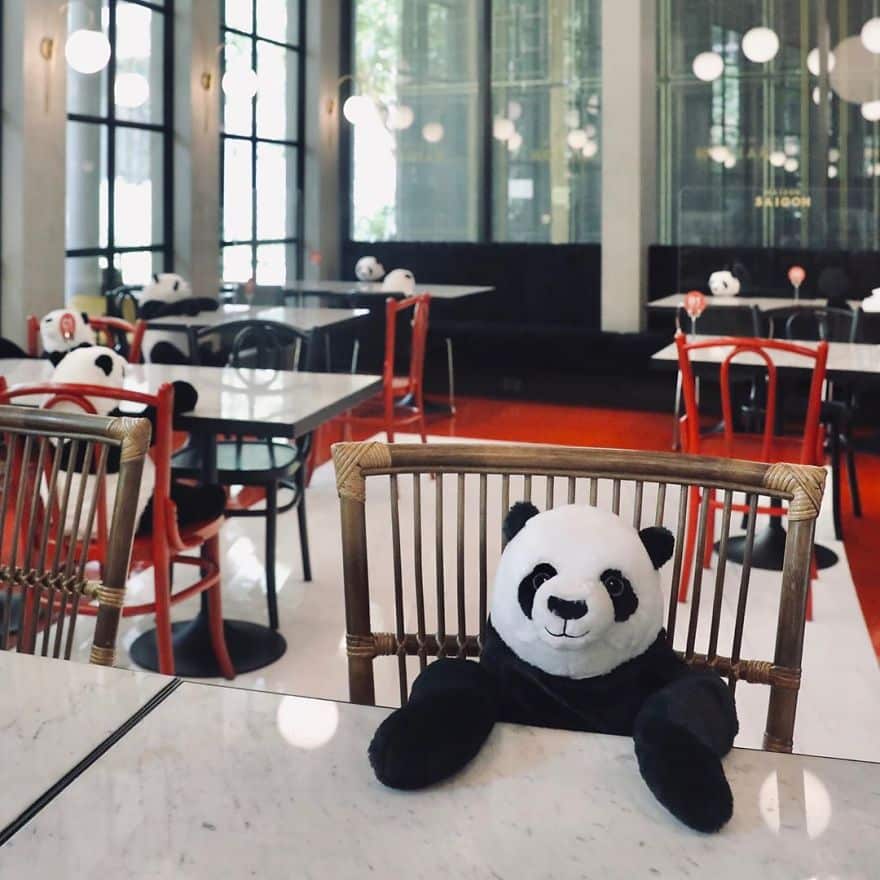 Thailand reported one new coronavirus case and no new deaths on Thursday, bringing the total to 3,018 cases and 56 deaths since the outbreak began in January. On Wednesday, it reported zero new cases for the first time since before the lockdown began.