On the early morning of June 13th, 2020, Dan O'Conor jumped into Lake Michigan for the very first time in a whimsical attempt to nurse a bad hangover. Since that fateful morning, he has consistently jumped into the icy lake, never to miss a day, and celebrated his one-year lake-jump anniversary on June 13th, 2021.
What was originally a random inclination to sober up, became a customary wellness habit, as O'Conor claims that the frigid morning bath helped him to start his day and live more mindfully, and he isn't the only one benefiting from the daily jumps.
Dan O'Conor, also known as the "Great Lake Jumper," lept out of 2020 in style.
The year 2020 proved challenging for us all. Together, we faced the trials of a global pandemic during an intense election year. In more ways than one, 2020 was a significant social and political transitional period, and we all felt its strain. That didn't stop Dan O'Connor from finding ways to cultivate joy in his everyday life. In fact, it encouraged him to take the reins and start fresh each morning with his habitual jump into Lake Michigan.
As millions of families felt, and are still feeling, the effects of the Coronavirus pandemic, Dan O'Connor serves as a beacon of hope for a clean slate. He is a reminder that no matter the adversity at hand, it is always within reach to leap into something greater than ourselves.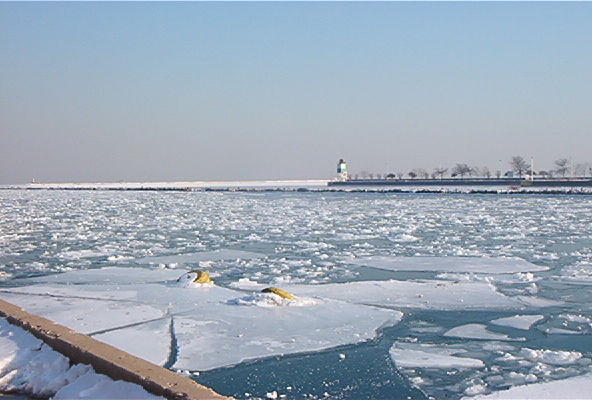 As O'Conor began to amass more recognition, the Chicago native's love for music led him to team up with Civil Chicago, the Chicago independent venue league, to support his favorite venues in response to the economic pressure that the pandemic invoked. O'Connor knew that these small venues had been harshly affected by the Coronavirus and felt that his growing recognition was a sign to give back to his community. Not only did the Great Lake Jumper jump for his own wellness, and to spread joy in devastating times, he also took his deep dives for the benefit of his community at large.
After a year of intense politics amid a global pandemic, Dan O'Connor is a beacon of hope for those craving a fresh start. By beginning each day with a purposeful shock of freshness, the Great Lake Jumper is living proof that we can foster our own happiness and spread joy to our community.