Craven, Stephen. Cyclists ahead of the traffic, Borough High Street. May 13, 2015. Retrieved via
No matter where in the world you are, traffic is part of your daily life and let's face it…it's a huge pain! Whether there are accidents or not, we all know that traffic will be part of our day to and from work or school. Laws have been written and passed to make cyclists and motor vehicles attempt to be able to share the road. But in many cases, it's not doing as much good as lawmakers thought it would. And in this case, sometimes cyclists are the ones at fault but take it out on motorists.
Younger people especially think that when they are in a group together that they can do no wrong. Everything that happens to them is the fault of the motorist, even though they are popping wheelies and doing other dangerous maneuvers. According to Ghast Lee (sickchirpse.com), a group of young adults are popping wheelies through cars and one nearly hits him and they all become so enraged at the driver. Lee can't believe that they have the nerve to blame the driver entirely, mostly because he is driving a Mercedes sedan. Fortunately for us, the one who got hit was wearing a camera and captured the whole incident. Watch below.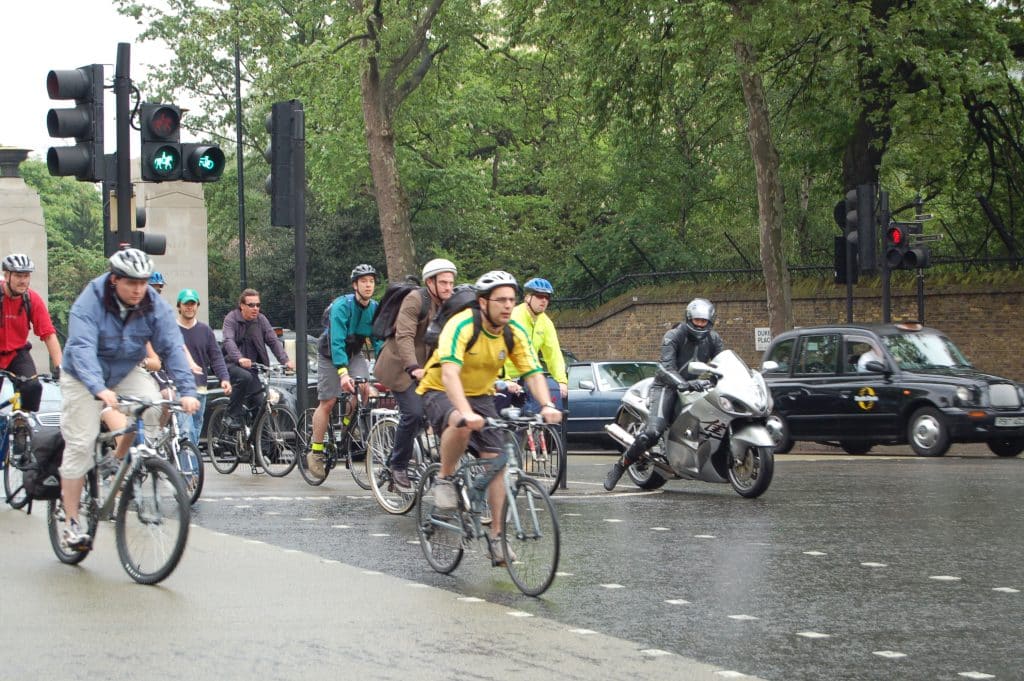 Reactions Are Mixed
Surprisingly, the reactions to this video are split nearly 50/50. The fact that the driver is driving a Mercedes seems to be a real sticking point for those who are on the side of the cyclist. The people who are blaming the cyclist are seeing this as a pattern with cyclists trying to get around in traffic. I do believe the cyclist is at fault. He and his friends were weaving in and out of traffic and he nearly had this happen to him twice. Sometimes people in cars don't always see someone on a bike until it is nearly too late. This does make us all anti-cyclist and awful people. But that is how we are portrayed. Living in the Bay Area in California, we have converted many streets into having wider bike lanes so cars and bikes have their own spaces. Even with that, we still have many accidents, both nearly fatal and fatal. Same thing with motorcycles. Sometimes, there are malicious intents. Sometimes, it is purely a terrible accident. And sometimes, it is the fault of the cyclist themselves, whether they will ever admit it or not. In this instance though, the cyclist should be thankful he escaped with his life and not focusing so much hatred toward the driver of the Mercedes sedan. When this will ever change though is a mystery.