The United States recently experienced a severe winter storm, leaving the eastern coast struggling to weather the deadly cold.
In Buffalo, New York alone, 28 people died due to weather-related damages. Over two dozen people died in other locations across the country.
People were stranded in their cars during the storm for upwards of two days, Erie county Executive Mark Poloncarz explained. Those who died were found in their cars, on the street, and in their homes. Car accidents and crashes also resulted in several deaths.
Over this past weekend, temperatures plummeted across the United States, from Texas and Florida up to New York. Thousands of flights were canceled or delayed. Weather experts termed the event a "once-in-a-generation" catastrophe.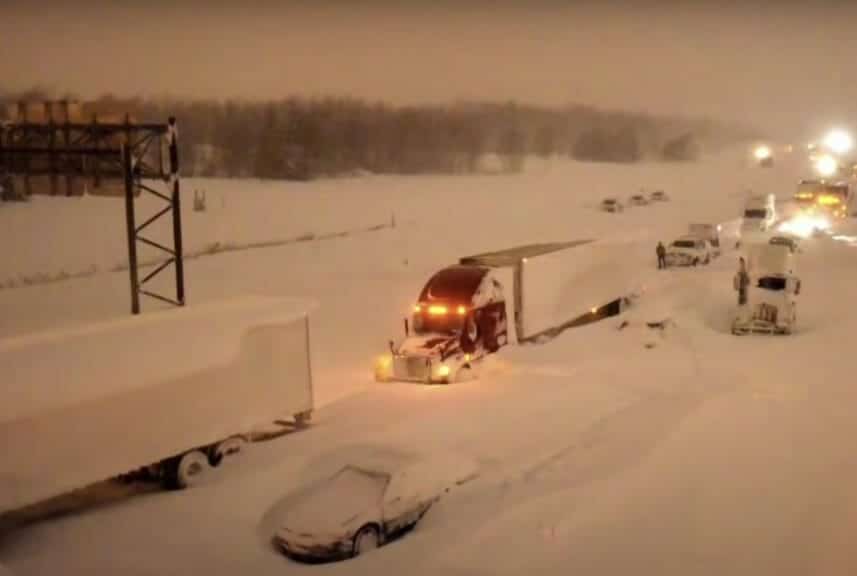 Western New York experienced the most severe impacts of the storm. 43 inches of snow fell in a 48-hour window in Buffalo, NY. There were over four feet of snow by the storm's close. The blizzard swept through the area with hurricane-force winds, leaving zero visibility. Cars were engulfed in the snow, and people were trapped in houses without power.
Because of the extreme weather, emergency service vehicles could not access many injured people. One woman who went into labor had to be transported to a hospital 45 minutes south of Buffalo because all other hospitals were inaccessible in the storm.
Even rescue crews themselves required assistance during the storm. Eleven Buffalo ambulances were abandoned and had to be dug out from the snow in the aftermath of the storm. All of Buffalo's firetrucks were stranded.
New York governor Kathy Hochul spoke at a news conference regarding the state's response. "This is a war with Mother Nature," she remarked. "This will go down in history as the most devastating storm in Buffalo's long-storied history of having battled many battles, many, many major storms."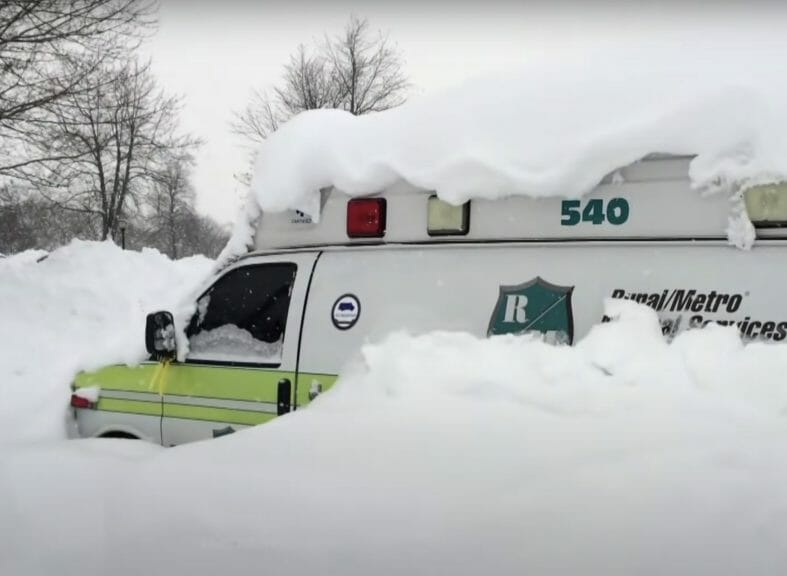 "Anyone who declares victory and says that it's over, it is way too early to say," Hochul continued, cautioning residents to stay at home and off the roads. "The storm is coming back, we're expecting another six to 12 inches."
Many scientists blame recent climate change trends for the storm's extreme conditions. The atmosphere held a high quantity of water vapor. Water vapor drives the storm, leading to heavy snow and ice.
This past weekend also included a "bomb cyclone," a weather condition that occurs when atmospheric pressure suddenly drops due to a severe storm. The bomb cyclone occurred near the Great Lakes, resulting in extreme wind, snow, and ice.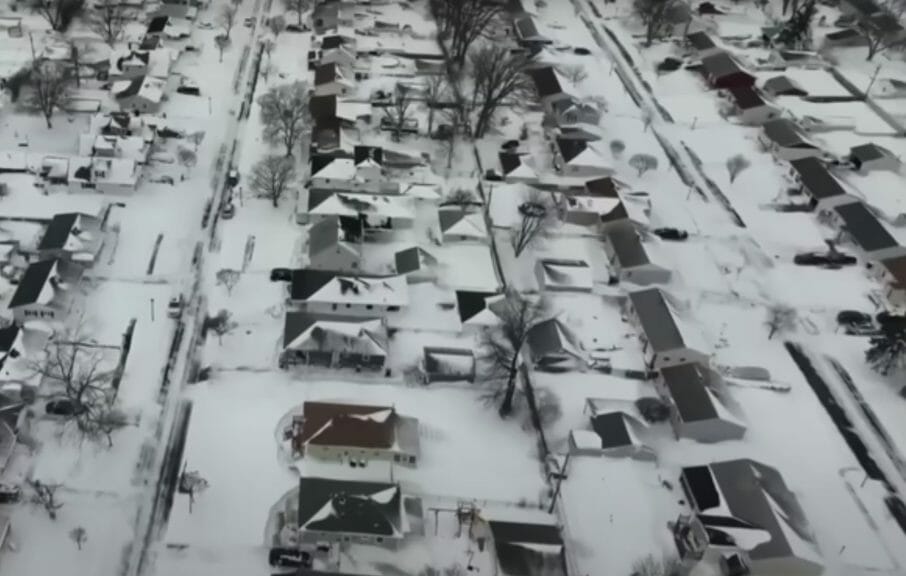 The blizzard went over the northeastern United States this past weekend, closing stores, shutting down power, and leaving residents stranded in their homes. Many residents asked for donations of food and diapers.
Over 60% of the United States experienced conditions severe enough to warrant a winter weather advisory or warning. From the Canadian to the Mexican border, everywhere east of the Rocky Mountains faced the Arctic cold front.
Luckily, the storm and freezing conditions have mostly abated. After blackouts from Seattle to Miami, power is slowly coming back on across the states.
Interested in reading more about the latest state of the climate? Click here to read more about the small steps you can take as an individual to reduce your carbon footprint.