We don't know much about Utah (Western United States, Republican Governor, Salt Lake City?) but we now know this – Utah is home to some of the most beautiful (man-made) ponds we have ever seen. Bright blue and filled with potassium, they are not as serene and natural as they might appear.
Known as evaporation pools, these are man-made ponds used to collect potash (a salt containing potassium) which is used for fertiliser on farms. That's right, these jaw-droppingly beautiful pools are just another cog in the capitalist system of America. But don't let that spoil the view!
Find out more below:
Intrepid Potash is the company behind these specific ponds, and they are responsible for producing 700 to 1000 tonnes of potash daily. This should last another 125 years (we dread to think what they'll leave behind in the Utah desert). The basic system is, workers drill down below the surface and and dissolve the potassium within with hot water. The brine created is pumped to the surface, where the sun evaporates the water away leaving the precious potash behind. Delightful.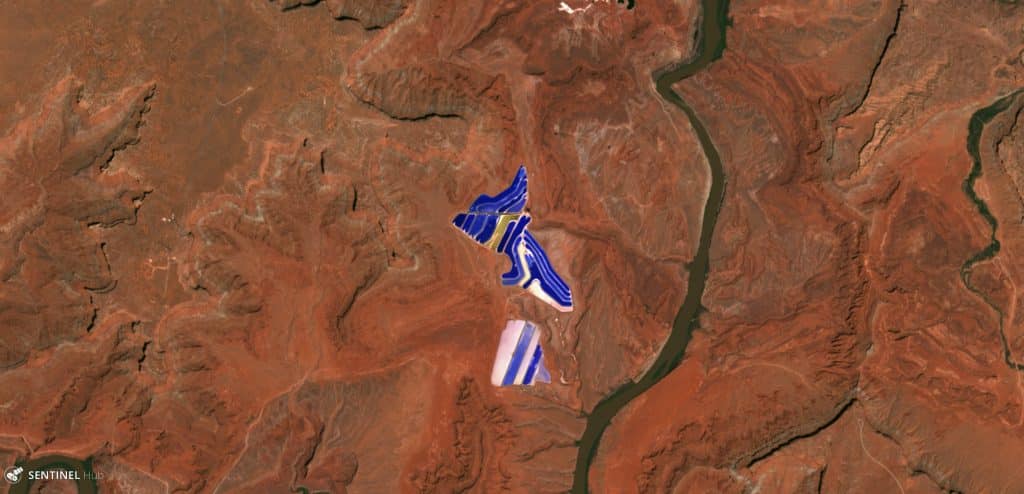 Earlier in the week, we saw scientists playing with snail's memories, and today we're learning about companies sucking minerals out of the ground – looks like the man just won't stop playing with nature…We're a bit disappointed to find out that this is just another way for big companies to pillage our planet for financial gain, but it makes a pretty picture!