Making it through Arizona's sweltering summers with your sanity still intact takes a special kind of person. Naturally, many will flock to the state's lakes and reservoirs to cool off during the stretches of 100-plus heat. This past summer, I drove East of Phoenix to these oases, through the winding foothills blanketed with Saguaro cacti, many times. For the avid lake-goer like myself, the sandstone cliffs that surround these lakes and reservoirs are a harbinger of an uncertain future.
As I sat back in my 10-foot kayak on a balmy 105-degree day this past July, I looked upon Canyon Lake's sandstone cliffs, which wore the same reddish-brown color palette that epitomizes the Southwest's scenery. My eyes moved from the shale-white bottom of the cliffs, all the way to the top, which glowed like enflamed vermilion.
What I didn't realize, at first, was that this change in color was a result of diminishing water levels at the lake. When red rock is exposed to air, its iron minerals oxidize, giving it the rusty-red color that it's known for. But, when red rock is submerged under water for long periods of time, the iron can leach out, causing the color to fade. For this reason, most red rock that's submerged under water is that now-familiar shale-white color. When those sections of the red rock are submerged, most people never take notice of it. Only as water levels drop, and the shale-white stone gets exposed, does that striking color palette start to draw attention to itself.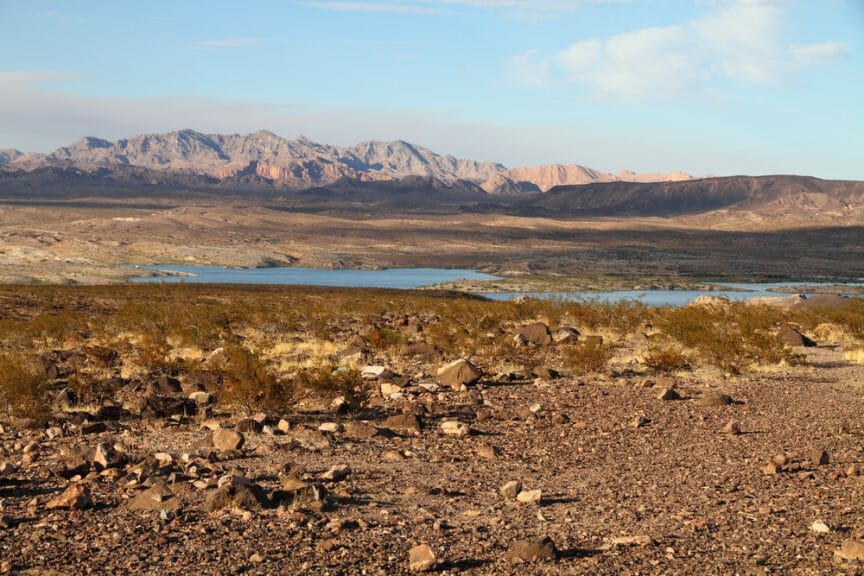 Google "Lake Powell water level" and you will see the exact color palette I'm talking about. According to the Bureau of Reclamation, Lake Powell, along with its counterpart, Lake Mead, both supply water to about 40 million people in the Southwest every year. They are the nation's two largest water reservoirs.
As of September 4th, 2022, Lake Powell held 38% of its average water storage and the reservoir was 24% full, both the lowest values observed over the last 30 years. Lake Mead held 48% of its average storage level and the reservoir was 28% full, also the lowest values observed over the last 30 years. Both lakes' water levels have dropped drastically over the past 30 years, something that no one should take lightly.
Last week, Joshua Partlow of The Washington Post reported that if Lake Powell's water level drops another 38 feet, the reservoir would reach something called "minimum power pool." At minimum power pool, the water level is just above the openings that water passes through to power the hydroelectric dam at the reservoir
Partlow reports:
"If that happens, the massive turbines that generate electricity for 4.5 million people would have to shut down — after nearly 60 years of use —or risk destruction from air bubbles. The only outlet for Colorado River water from the dam would then be a set of smaller, deeper and rarely used bypass tubes with a far more limited ability to pass water downstream to the Grand Canyon and the cities and farms in Arizona, Nevada and California."

Josh Partlow / The Washington Post

Entering a minimum power pool would put millions of people at risk of losing their water and electricity. It would disrupt one of the most important water reservoirs in the United States, possibly forcing customers to go to the open market and face much higher prices for purchasing power. In an interview with the Washington Post, Bob Martin, the deputy power manager of Glen Canyon Dam on Lake Powell, called the situation at Lake Powell "a complete doomsday scenario."
Martin is not alone in his bleak prognosis for the future of these principal water reservoirs. The Arizona Department of Water Resources (ADWR) is Arizona's governmental department in charge of allocating Colorado River water throughout the state. Because the Colorado River feeds Lake Powell and Lake Mead, the department is heavily involved with both reservoirs. Douglas MacEachern, the Communications Administrator for ADWR, said the Colorado River system, as seen through the water levels at Lake Powell and Lake Mead, is experiencing "a genuine crisis now."
The Southwest is experiencing a two-decade-plus mega-drought, which is straining all water supplies….ADWR is responsible for Arizona's Colorado River allocation, the protection of which is our primary focus right now.

Douglas MacEachern / Arizona Department of Water Resources
Public officials and water experts couldn't be blunter: The future of the Southwest's water supply is in serious danger.
Phoenix, Arizona: The Rule or the Exception?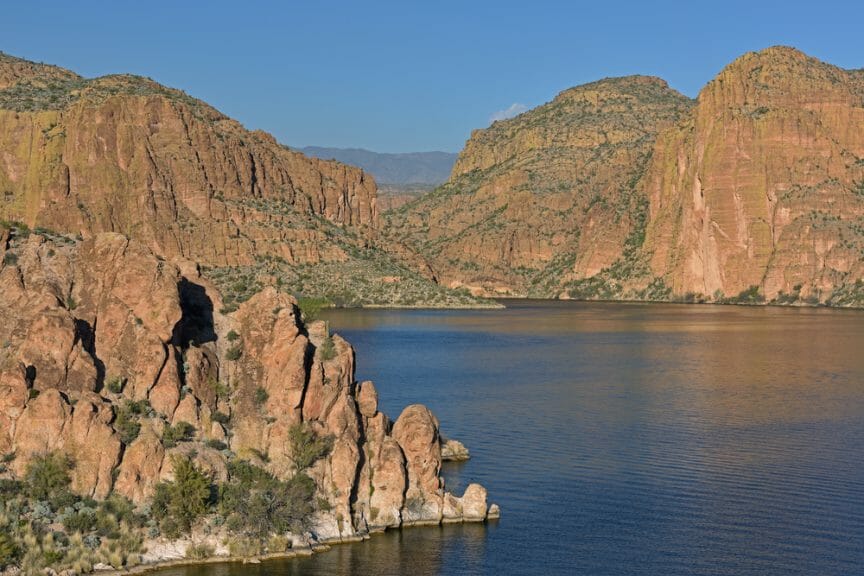 While Lake Powell and Lake Mead's dwindling water levels put millions of people at risk, today, many cities will diversify their water portfolios. For example, according to the City of Phoenix, the Powell and Mead reservoirs only supply about 35% of Phoenix's water. The majority of its water supply – over 60% – comes from Salt River Project (SRP) reservoirs: Roosevelt Lake, Apache Lake, Canyon Lake, Saguaro Lake, Horseshoe Lake, and Bartlett Lake. The remaining 5 to 6% comes from groundwater wells and reclaimed water, also called recycled water.  
The City of Phoenix States:
"People in the Valley recognized early on in the 20th century that periods of drought were normal for the region. Over the years, Valley residents, SRP and partnering organizations have invested heavily in infrastructure to create a diverse and reliable water supply."

City of Phoenix
By diversifying its water supply, Southwest cities can protect themselves from the potential water shortages at Mead and Powell by relying on other, healthier sources of water. That is, of course, assuming that those other water sources are not in serious danger as well. If SRP reservoirs show the same issues of dwindling water storage as Mead and Powell, then nearly 90% of Phoenix's water is supplied through at-risk sources.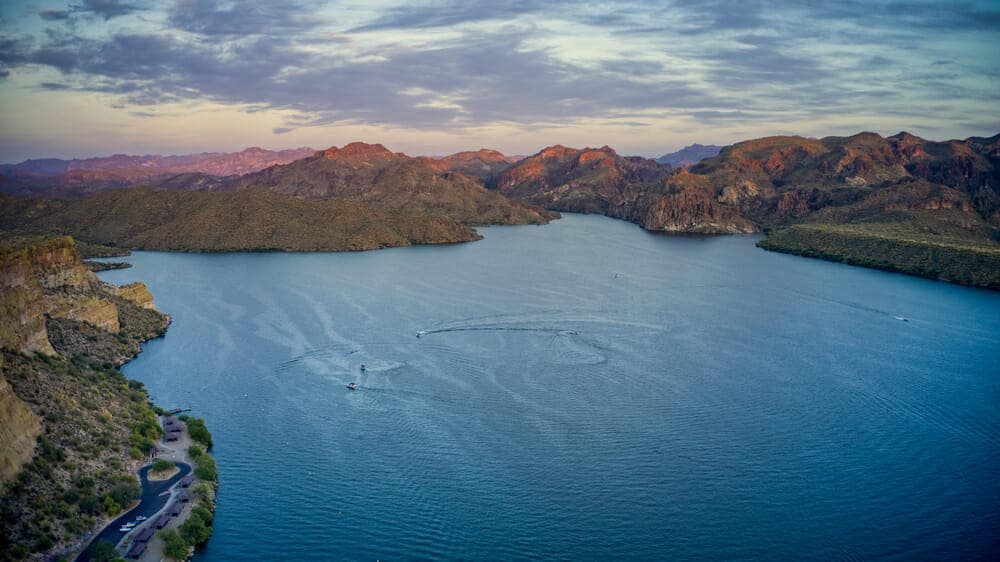 SRP publicly records their daily reservoir storage levels dating back to 2008 here. To get an idea of the average water storage levels for a given year, I calculated the averages for reservoir storage and reservoir inflow based on measurements taken on the first day of every month since 2008. My findings were significant, yes, but also complex and not clear-cut.
In 2008, SRP's average reservoir storage was 2.02 million acres of feet of water. Its average reservoir inflow, or water added, was 2,072.42 cubic feet per second. In 2022, SRP's average reservoir storage is 1.57 million acres of feet of water. Its average reservoir inflow, or water added, is 1,749.44 cubic feet per second. This means that SRP reservoir storage has decreased by 22% since 2008, and reservoir inflow has decreased by 15.58%.
But it's not that straightforward. Reservoir inflow and reservoir storage tend to fluctuate based on wet and dry years. The better the winter, the more snow, the more runoff, the higher reservoir inflow and storage. From 2018 to 2020, SRP reservoir storage actually increased by 58.8%, reaching 1.96 million acres of feet of water in 2020.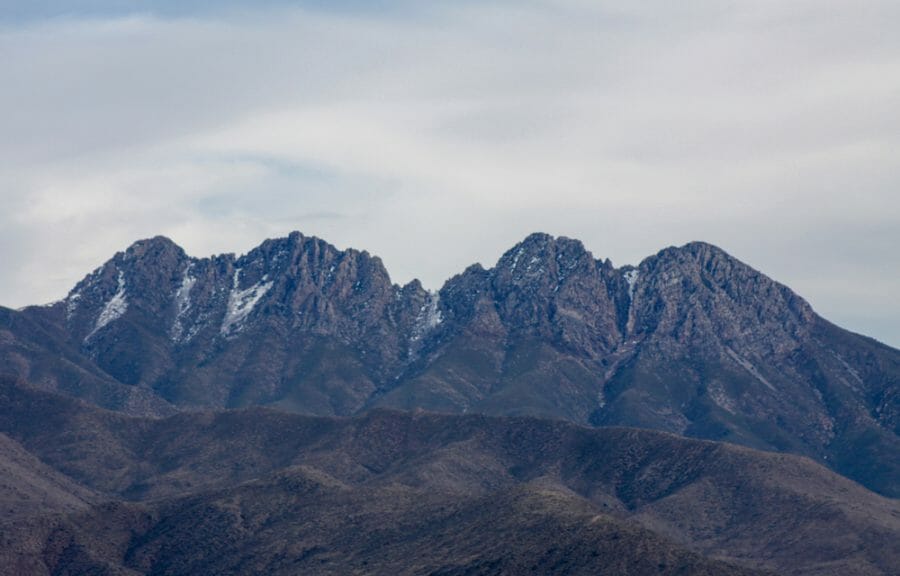 These fluctuations speak mostly to variations in mountain snowpack from year to year. Snowpack levels can be difficult to track, but they do help explain reservoir inflow for SRP reservoirs. In 2018, Arizona recorded its driest winter ever, with the Arizona Department of Water Resources reporting mountain snowpack levels were only 40% of normal levels. That same year, SRP reservoir inflow averaged 339.75 cubic feet per second, just 16% of the 2008 average reservoir inflow.
Alternatively, 2019 was one of the best winters ever recorded all throughout the United States. SRP reservoir inflow averaged 1957.42 cubic feet per second, 95% of the 2008 reservoir inflow.
The bottom line? While mountain snowfall is the biggest determinant of yearly reservoir storage and inflow, SRP reservoir storage and inflow have not reached 2008 levels since that year, highlighting the general downward trend in this data.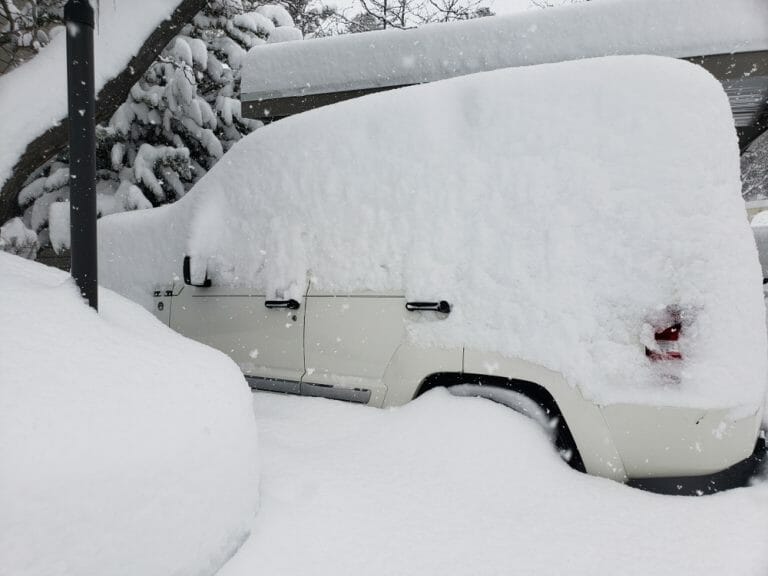 In the face of all this data and questions from worried Arizonans, the City of Phoenix has assured the public there is nothing to worry about. On their website, they state:
"Phoenix's water supply is in very good shape….Our water supply originates as snow pack far north and east of the Valley that melts and flows into vast reservoirs that store it for delivery during low-flow years."

City of Phoenix
But as the SRP database shows, there is data out there undermining the City of Phoenix's declaration that "Phoenix's water supply is in very good shape." While the decreasing reservoir levels are not as extreme as Lake Mead and Powell, they have dropped enough to warrant concern about the future of Phoenix's water supply.
A Path Forward
It's difficult to say how the Southwest's water reservoirs will rebound in the coming years because there are many factors that can influence reservoir storage levels. Climate change is one factor that has been shown to have an effect. Using climate models that predict global temperatures will increase roughly 3 degrees Celsius by the year 2100, SRP conducted a study and found that, with that temperature increase, Phoenix reservoirs would lose only 10% of their storage by 2100.
Statistically, that loss is not detrimental to Phoenix's water supply. However, SRP states that "typical historical monthly summer inflows were used in place of the simulated summer inflows" in the study. This means its findings rely on the assumption that reservoir inflow will not change from the historical average. But, SRP reservoir inflow has already decreased by 15.58% since 2008, indicating a downward trend in this data. Therefore, the findings of SRP's study should be taken with caution, and further studies on the effect of climate change on SRP reservoir inflow should be done.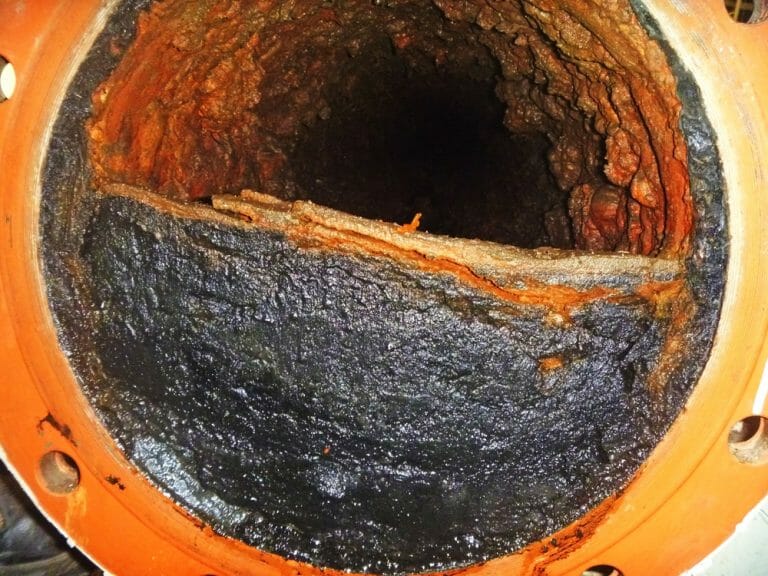 Sedimentation is another cause of decreasing reservoir storage. As water gathers in a reservoir, the stream's flow velocity decreases, and sediment is deposited. As the sediment builds up, this leads to decreased reservoir storage capacity and erosion. It's unclear how big of a factor sedimentation plays in the Southwest's decrease in reservoir storage, but it's a factor worth considering.
All of this is to say that the future of the Southwest's water supply is very precarious. Many factors are out of our control, and we cannot say, yet, what will happen for certain. What we can do is acknowledge and continue the efforts to maintain and protect the Southwest's water sources. According to SRP, since 1994, Arizona has stored over 3 million acre-feet of reclaimed water and Colorado River water. In 1980, the Groundwater Management Act was established, creating water conservation laws, rebate programs, and mandating minimum water reserve levels. Both these actions were crucial for maintaining and protecting the Southwest's water supply.
But more than anything, the most productive action that can be taken at this time is individual water conservation. The City of Phoenix notes that Arizonans "need to Simply Think About Water…every time you use it…and use it responsibly." Those living in areas affected by long-term droughts and dwindling water sources need to take the initiative and change their water consumption habits for the benefit and safety of everyone.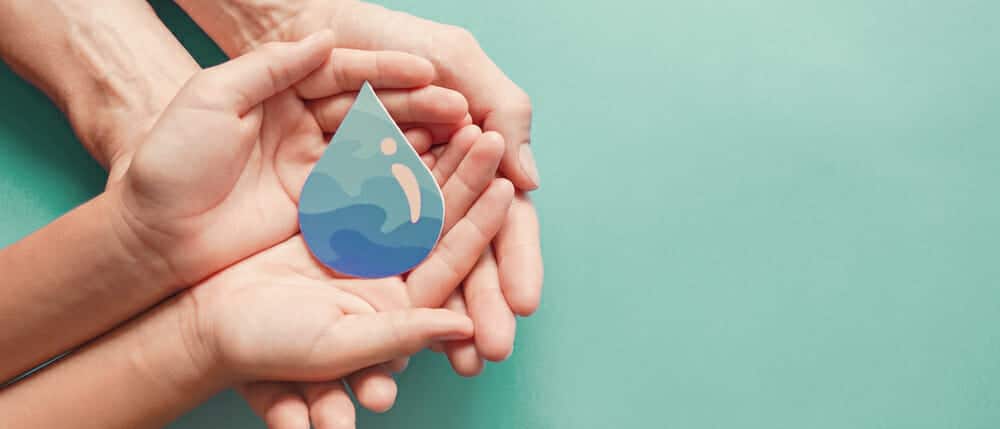 Unsure of how you can start cutting back your water usage? The City of Phoenix offers a list of 8 easy steps that every person can take to conserve water:
"Know how your landscaping or sprinkler timer works. Decrease watering a​​s weather cools or whenever it rains in your area.
Don't over-water native plants. Learn how much water they need and realize that they are desert plants and will die from too much water.
Plant grass only where children and pets use it, not just as a decoration.
Invest in a swimming pool cover to help prevent evaporation.
Sweep your driveway instead of hosing it down.
Don't fill your washing machine with water if you don't have a full load of clothes in it.
Run your dishwasher only when it's full.
Buy low-flow toilets and faucets when you replace existing ones."

City of Phoenix
This is obviously just a starting point, and actions like taking shorter showers and washing your car less often should also be considered in your conservation practices. Taken together, some of these seemingly insignificant actions could have the collective power to help replenish some of the Southwest's water reservoirs.