Explosives? Avalanches? Wrecking balls?
Remote locations on the Alps have long been romanticised by spy stories like Bond and The Night Manager. Perhaps they don't need the help, they're idyllic enough already. But unless you are saving the world from a criminal mastermind, or you have ambitions to be the mastermind yourself, there are few reasons to stay in a remote Alpine village.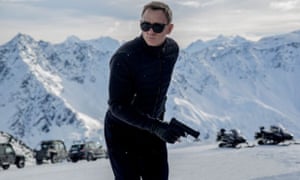 The Swiss Village of Albinen is suffering serious consequences for losing a handful of residents over recent years. With a petering population of 240, the village is struggling to stay on the mountainside. A school has closed, its infrastructure is negligible, and the council are so desperate for ideas that they potentially will pay people £25,000 plus to move into the area.
It's quite the gambit, and has certainly attracted a lot of attention from press. But it might not be enough.
Even at the height of its popularity, the village only had 380 residents. And that was nearly 120 years ago.
It seems that there are not many employment opportunities on this idyllic Swiss mountainside. True, you could be a reclusive novelist or freelancer. But your chances of making any contacts apart from the cows are slim.
Of course, other exciting reasons might take you the mountains for a season or two.
If you are considering moving there, you should first know that the council are yet to vote on the proposal to pay new residents tens of thousands of pounds. If it is established in law, then you should note that you need to live in the village, full-time (no holiday homes then) for at least 10 years. If you leave before the allocated time, you forfeit the fee.
There is something to be said for the saying: "If it looks too good to be true, it probably is."
Possibly the council and Swiss government should consider attracting house buyers by investing in infrastructure and jobs. This would certainly be more constructive than giving cash hand-outs that come with such constraining terms and conditions. Still, if you're hard up for cash, and have always dreamed of being in the middle of nowhere, this could be your opportunity.
An alternative place to move, if you have an alpine urge, is Montreux in Switzerland. The town was interesting enough for Freddie Mercury to make it his home, and it happens to be the birth place of Zelda Fitzgerald. Like Albinen, it does not suffer for lack of scenery, but it benefits from small things like a famous jazz festival https://www.montreuxjazzfestival.com/en.
So now you know: You can destroy a small Alpine village by simply leaving it. The question facing Albinen is, what does it take to save an Alpine village?
It is a question that relates to the many small towns across England that suffer from dying tourist trades or the migration of young professionals to big cities. Some towns, like Folkestone in the UK, previously a failing tourist town, have been revived by an upcoming art scene and high-speed rail links. Creative solutions do exist for Albinen and towns like it. The question is: will they be discovered?
Lake Lucerne, Switzerland © Pixabay