Whether you are moving to a foreign country as an exchange student or just for a new experience, you must be ready to have the best time of your life.
Moving abroad can be daunting, especially when it is a lone venture as a student. But, minus the nerves and the worries, it can be the best time of your life! New people, new cultures, new surroundings … these all are fantastic adventure. This article will help you to prepare yourself the best you can, with all the key tips for success.
If anyone can help you, it's me. I went through all the same emotions when I moved to Denmark for a semester in 2022 to study at a specialized journalism university. Therefore, I have condensed the 6 most essential aspects for you to prepare yourself.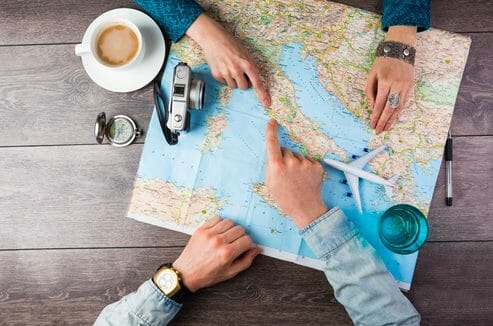 1. Do your research
This may seem like the most obvious thing to do before moving, but some elements are often forgotten; for example, knowing what power adaptors are used in your host country. This section will be the most practical and informative part, so don't skip!
Firstly, research the climate of where you are moving to, as this will influence your packing and help you condense your wardrobe into one suitcase… or two! This can also save you from spending more money on new clothes and appliances when you arrive, meaning you have more money for fun activities.
The second essential thing to get familiar with beforehand is the cost of living in the particular country you are going to. Not only will this give you a feel for how expensive or cheap the everyday costs will be, but it can also help you to budget your trip. You can find information on websites such as Living Cost and World Data.
You may also want to research the new country's culture, political or environmental situation. Learning about these things before you move means you are less likely to experience a massive culture shock, and you can also be respectful of the country's standards from the start. This also includes researching the country's safety, which is subjective to each country but imperative to know.
Social media is always a fun way to learn about a country and research certain aspects, for example, you can look at TikTok or Instagram reels for the best places to eat or go thrifting in your new city. This is also a great way to connect with local people, so you have contacted them before even moving there!
2. Pack Light
Trust me when I say you do not need to take your whole wardrobe with you! The biggest mistake from my own experience was trying to take every piece of clothing I own with me. I had two large suitcases (23kg each) and one small suitcase all full of clothes and shoes, half of them I ended up not even wearing. I was lucky to have my dad with me when I first moved out, meaning I didn't have to carry my bags, but moving home alone with three suitcases proved some difficulties.
Think of moving abroad as building your own capsule wardrobe – you only need a range of staple clothing items to get you through it. You can apply your research on the country's climate to help you with this.
You also want to save space in your bags for any souvenirs you pick up whilst away, as these items will be a valuable reminder of your time away.
3. Say yes to everything (that you feel comfortable with)!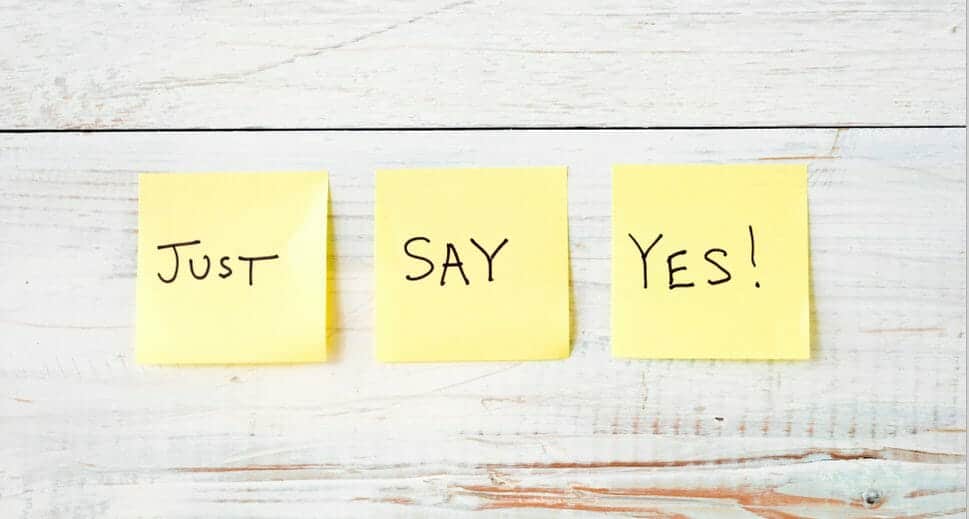 This is the best time to push yourself to be as adventurous as possible.
Try new foods, start new hobbies, meet new friends, and explore. You may find a new passion that you would never have thought about two years ago, that is the beauty of taking risks and new directions.
I understand it is hard to put yourself out there when you are still settling in, so take it slow and do what you feel comfortable doing. Nevertheless, you will be so proud of yourself for making the effort at the start, which will only progress.
4. Learn the language
If your host country speaks a different language to your home country, attempt to learn the language.
This does not mean you have to be fluent – but key phrases like 'hello my name is…', 'thank you', and how to order your favorite drink will make social interactions much less daunting.
Maybe start language lessons when you arrive, here you can meet like-minded people and build strong friendships. If this doesn't appeal to you, Duolingo is a great (and free) way to learn a language!
5. Explore + network
Take your time to explore your new surroundings thoroughly. You can easily do this by walking around the city or cycling. Many Scandinavian countries and central European cities opt for this environmentally friendly transport – it is a chance to see all the beautiful surroundings whilst saving the planet and getting some exercise.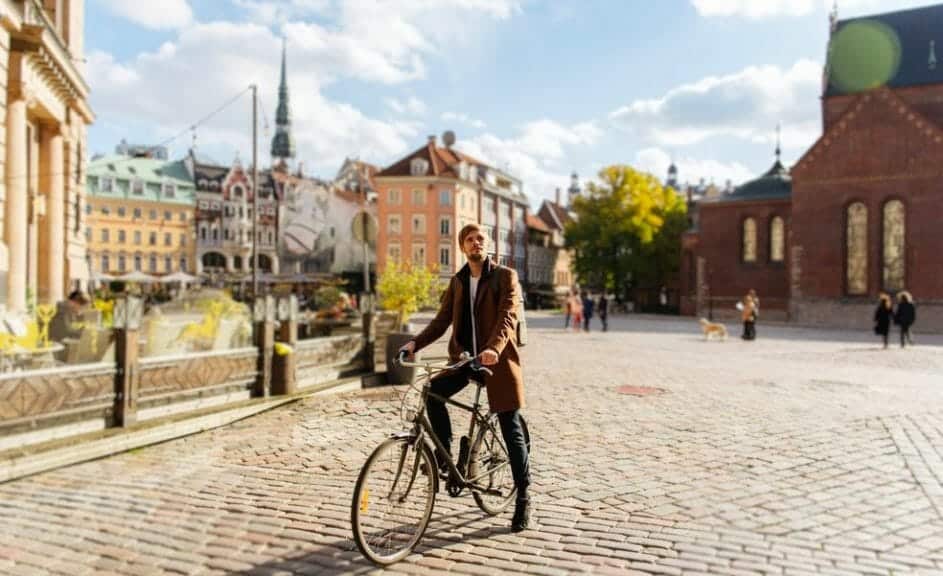 Network with everyone! You will meet people from all over the world, and they will be some of the loveliest people ever. You will share a special bond with them, as you are all in the same situation and going through it together.
These connections are essential to keep after your experience ends, you never know when you might bump into them next or need their advice for random things in later life. Every contact will serve a purpose, so be sure to keep them.
6. Plan trips
Depending on the location of your host country and the logistics of traveling further, you should take advantage and see where else you can visit while you're away.
For example, if you are moving to a European country and have some time off work/school, perhaps plan an interrailing trip around Europe to see more cities.
Similarly, you might want to plan a trip home to visit your family and friends. Homesickness is something everyone will feel once in a while, there is no escaping that. Some days you may be desperate for the comfort of your home routines. So, having exciting holidays or a trip home booked in your diary will give you something to look forward to and break your time up nicely, especially if you are moving for a long period of time.