By now, none of us should be terribly surprised when a celebrity or politician posts something that causes a huge mess on social media. The latest to come from the Twitterverse hails from once super-famous actor Russell Brand. The Forgetting Sarah Marshall star has always claimed to be an actor for the people, but now The People are calling him out as a condescending ass.
At face value, it doesn't really seem like Brand has said anything inflammatory. After all, this is a tweet about a dog! But people are really taking aim at Brand's use of the term "working class".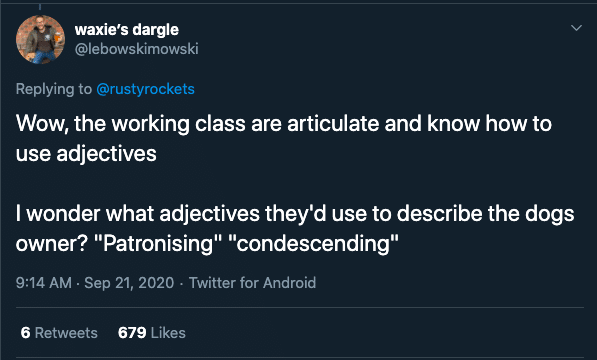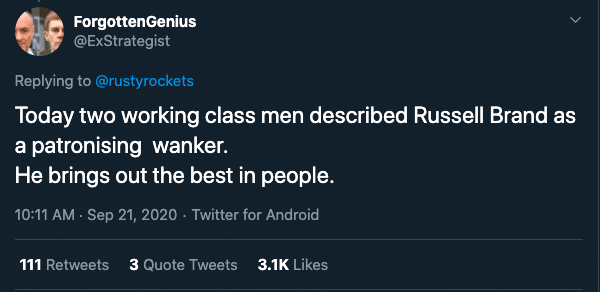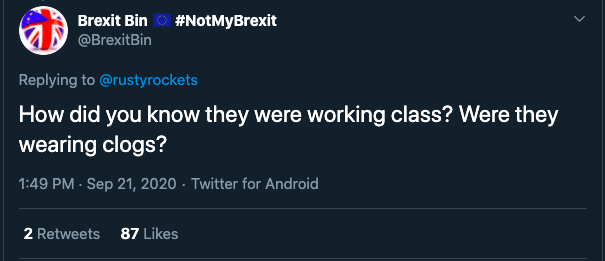 Honestly, there are too many amazing replies to Brand's comment to put here. There are a few tweets among the many that point out it is probably a joke that Brand is using "working class" to describe the men in question. Still, others point out that Brand himself used to be "working class" and then there are others still who just replied with gifs of people slamming their heads on tables.
For those of you who are now re-interested in Russell Brand's version of comedy and humor, we suggest scooting to his YouTube channel and checking out his uploads. You can also listen to his podcast called Under the Skin with Russell Brand on Luminary. Personally, I'll just continue watching my latest obsession on Netflix, Jack Whitehall: Travels with My Father… but what do you all think? Was Brand's comment terrible or forgivable? Will you be exploring his content again? Let us know in the comments! And as always, from all of us at Trill!: stay safe, wash your hands, and mind your manners.
Featured image via WikiMedia Commons