TikTok is a social media platform with the most users under 18. This usually means that a lot of discourse that starts on TikTok and makes its way to other platforms causes a shift in conversation. If you're extremely active on multiple social media platforms, you've probably witnessed the change in responses.

While the app has users of all ages, it is completely taken over by Gen Z, the generation that heals through laughter and self-deprecating humor. Because of this, the app has a collective of niche inside jokes. All chronically online users have an understanding that it usually means a lot of the content is satire, but sometimes it isn't. The conversations on TikTok have an impact once it's taken off of the platform. It's not enough to explain the ins and outs to an inactive online. They'd have to be an active user. But first, let's discuss how the app became what it is today.
The Evolution of TikTok

A perk of being someone on the older side of Gen Z is that I remember the apps that make social media what it is today. One of those apps is called Musical.ly. Musical.ly was an app launched in mid to late 2014. While it had many of the features TikTok still has today, it was mainly used for lip-synching to popular sounds. The app was bought by a Chinese company in 2017, merging it with TikTok. With TikTok taking over, the app went from a platform that was mainly known for lip-syncing to popular songs from the 2010s in full speed to dances, comedy, makeup tutorials, video blogs, etc. The app has been commonly compared to the popular app Vine. Like Vine, the app has a niche sense of humor that someone who doesn't go through life over a screen wouldn't understand.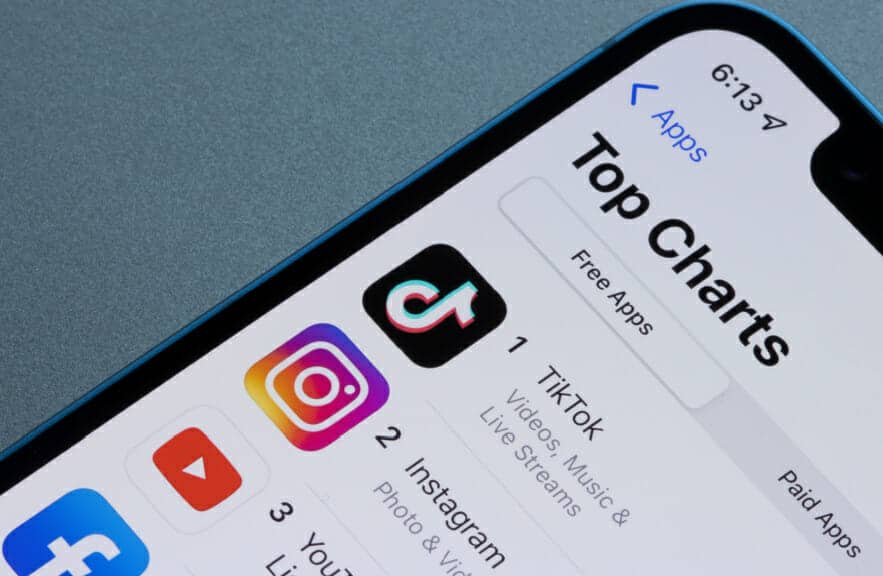 Until 2020, there was only a select gathering of users on the app. It became the app that turned average high school students into A-list celebrities, i.e. Charli D'amelio. When we were put on lockdown due to the global pandemic, many people downloaded the app as a way to claim their way to fame. According to Demand Sage, as of 2023, TikTok has 1.667 billion users globally.
The app is in its own league – but how?

Every app is similar in its way. They all produce content that can be considered entertaining to their audience. But the age difference is what makes the difference in certain reactions. TikTok is dominated by Gen Z, and the age group reflects the topics greatly. It's not just the age difference of the users on TikTok, but it's also the algorithm. TikTok's algorithm is dedicated to you, so it can be hard to understand subjects on the app if your "for you" page isn't catered to that specific topic. Your for you page usually consists of content related to videos you've previously liked, viewed, or searched.
There have been many examples where people from other apps aren't up to date with certain jokes happening on TikTok, so they aren't aware that many videos are sometimes satirical and rage bait. One example would be the trend of giving outfit aesthetics a name, i.e., "modern-day reaping outfit" or "lobotomy core outfit." This joke started when creators would unironically give specific styles; for example, blue nail polish would be called "blueberry milk nails," or bohemian outfits would be renamed "mermaid core." Many jokes would give an aesthetic an outrageous name to differentiate from the unironic videos.
Controversy of the Red Pill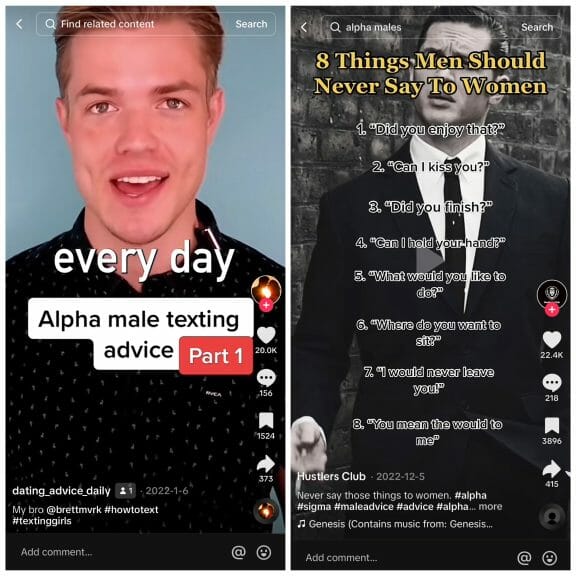 If you've been on TikTok long enough, there's a good chance you've come across red-pill content. These videos usually insist on self-proclaimed "alpha males" giving away advice, similar to pick-up artists. What was once viewed as bothersome content, starting debates between users, has left out phones and into the real world. Into the minds of the young.
In a TikTok video uploaded by 'anythinkshow', the user approached young men no older than 14 with dating questions. One of the young men answered that his red flags in women were if they could not cook. Another answered with sexual innuendos someone his age should know nothing about.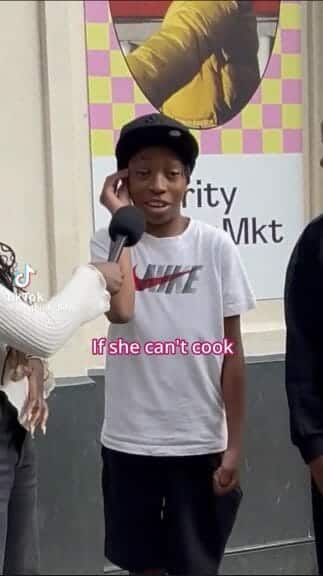 This shift in TikTok conversations is the result of content leaving apps and going onto spaces like Twitch and YouTube. Content similar to individuals like Andrew Tate and the Fresh&Fit podcast.
Navigating Tiktok vs. Marketing On It

We've witnessed the downside of not understanding a joke through marketing. TikTok is a very important marketing strategy in 2023. When applying for marketing internships during the fall of 2022, many employers would ask me two of the same questions: "Do I have an active TikTok account? And "How would I use TikTok to market their brand? My answer always ended with trends. Trending sounds, trending content, trending memes. Unfortunately, not many people are aware of which trends should be marketing strategies and that when a trend passes, it cannot and shouldn't be revived.
There are a few things to consider with being up to date with every trend and discourse that touches TikTok. One is that many people forget how the real world works. Consuming videos for less than three minutes daily can hurt your attention. For example, many people have a hard time watching movies longer than one hour without checking their phones. This happens because we are constantly moving through various videos that change with each scroll.
As your mind absorbs these different clips, they become embedded in your brain. The constant conversation happening is when the obsession starts and when it transforms from TikTok to real life. Too many opinions from people over the internet can cause us to change how we proceed in the real world. Leaving the discussion and exchanges on the app gives us a chance to unplug and think for ourselves. Let's try to remember that the app was created for us to have fun there, not to bring it elsewhere!