With over one billion views on TikTok, the hashtag 'Roman Empire' has become the app's most recent trend. The videos are aimed at asking men 'how often' they think of the Roman Empire. Some people have even tried to explain the obscure trend.
When we think of social media trends, what comes to mind? Hard to achieve aesthetics or silly dances? debating how to talk about a takeaway? Never did I think that the latest trend to flood the FYP would be about the 'Roman Empire' and its relevance today.
Since the beginning of September, TikTok 'for you pages' have been filled with videos of women asking their male counterparts, "How often do you think about The Roman Empire?" While it might seem like a weird question, the answers might surprise you.  
Why The Roman Empire?
Easy! The Roman Empire is infamous for its need to conquer.
So, let's break it down with a small history lesson. In 31BC Augustus Caesar proclaimed himself the first emperor of The Roman Empire, which eventually ended in 1453CE. And in classic Roman nature, the years between the rise and fall were filled with pillaging and conquering.
Matching their genetic disposition to protect and explore.
According to Mary Beard (British scholar of Ancient Rome), this is what men think back to. A time when they were leaders, saviors, and breadwinners. A time when they could conquer and explore rather than work a nine-to-five and go home to the kids.  
Comments on the video further explore why men think about the Roman Empire. WIth user @John-Paul stated, "it's a yearning for brotherhood and order, a time of major progression."
The trend isn't a wish for things to change, no. It is, however, a reflection of what has been.   
And these feelings haven't formed from thin air. Just look at some of the movies aimed at men in the last two decades. In 2000, Russell Crowe starred as a 180AD leader of the Roman Army in the "Gladiator." Which is expecting a sequel in November 2024.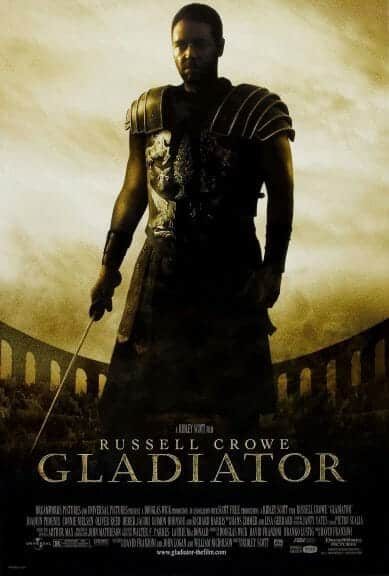 Another quick search reveals "300." Starring Gerard Butler, the 2006 release focuses on leader Leonidas I childhood to leadership through the Spartan Doctrine. While not revolving around the Roman Empire, similarities are clear.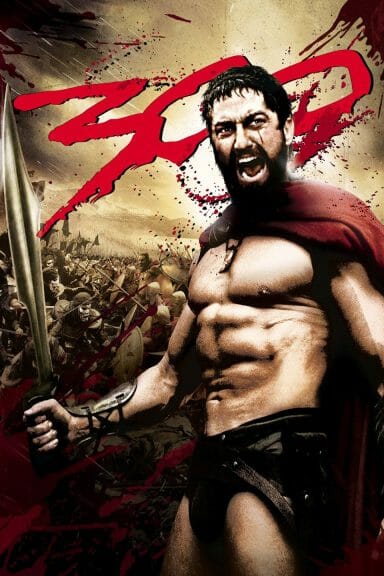 And there are plenty more films, television shows and books that encourage the ideas behind the Roman Empire.
Don't get me wrong, I am not condoning a toxic masculine trait of 'we must pillage and slaughter to be happy,' but genetically, men were designed to protect. They did so for thousands of years. So, the idea that they think of a time so infamous isn't really out of reach. 
The Trend:
The trend itself is pretty simple, and all of the videos have the same format. A woman asks her partner, "how often do you think about the Roman Empire?" He looks over and admits a number higher than any of us would expect without flinching. Many men admit to thinking about it multiple times a day to at least once a week. 
And if you look closely at these videos, you can uncover one simple factor. Most of these men seem completely comfortable with the women they're talking to. Most of them are in healthy long-term relationships. Meaning that they don't 'control these women' or have any specific power over them. Most are comfortable modern-day men, thinking back to a time when life was different.  
When men would forage and fight. Now, they just jump in the car and go to the supermarket.
The trend has uncovered a truth that society tends to ignore. The idea is that the past is still worthy of thought. The way people used to live might be different, but we had to start somewhere. 
Even Twitter has jumped onto the trend.
Don't panic, though. This trend isn't just for men.
What Is Your Roman Empire?
Men aren't the only ones with a 'Roman Empire'. After the growing popularity of the trend, smaller variations began to circulate the app. Many of them show that women have their own variation of thought, like that of the empire.  
"This is my Roman Empire" is under the same hashtag of 'Roman Empire', as the primary trend. Which includes many different ideas of a woman's thoughts.  
Historical romance is one of the main elements of the videos, with women using images and film clips to romanticize the early 1900s. While similar, the female version focuses on the romance and courtship of history. The way men would win over a strong-headed feminist with acts of affection and devotion. Something that women lack in the modern world, with men asking for nudes or letting the door shut on you after letting himself in.
Using film clips from Universal Pictures 2007 historical adaption "Atonement" and shots from Greta Gerwig's "Little Women" from 2019.  
Both versions of the trend explore the changes in society and how some elements of history seem far superior looking back now.
And then there are the memes.
Memeing The Roman Empire
This generation can't do anything without turning it into a meme, and I love it!   
The influx of jokes seems like the best part of the trend, with users adding any meme they can find to fit the theme of 'The Roman Empire'. Yes, some of them are a stretch, but the subcategories that the trend has reached are extraordinary.   
With memes surrounding British Politicians:
And even simple format memes that we see every day:
When it comes to the #RomanEmpire, there is plenty to see, but it won't last long. So check out the trend now, before a new fad swaps it out for something new and fresh; possibly something modern.