With the tinsel and lights up, people are starting to get in the festive spirit by making use of their empty wine bottles as an alternative, magical Christmas tree.
Perhaps a deviation from the classic pine, but no less festive! A new trend has taken homes by storm as people are now recycling their empty wine bottles and using them to create original Christmas trees. And suddenly, homes are looking all the more cheery!
With House Beautiful's handy tips, putting together this season's tree is easier than it seems, making full custom of the boozey celebrations and holding on to any excuse to pour yourself a glass…or the entire bottle.
The only materials required are tiered bottle drying racks, tons of fairy lights, and even more wine! And who could ever be lacking on the last one.
Now that you've got your supplies, it's time to get building (while simultaneously drinking, probably). Place your wine rack where you want your tree to go and wrap the frame in string lights.
It's just like decorating a regular tree, except pine needles aren't sticking you in the face every time you wrap your lights around.
Now that things are seriously lit, start stacking your empty bottles, working from the ground up.
Once you've got your bottles stacked, add one at the top to look like a tree topper. Plug in your lights and pour yourself a cup of cheer.

Sienna Livermore, House Beautiful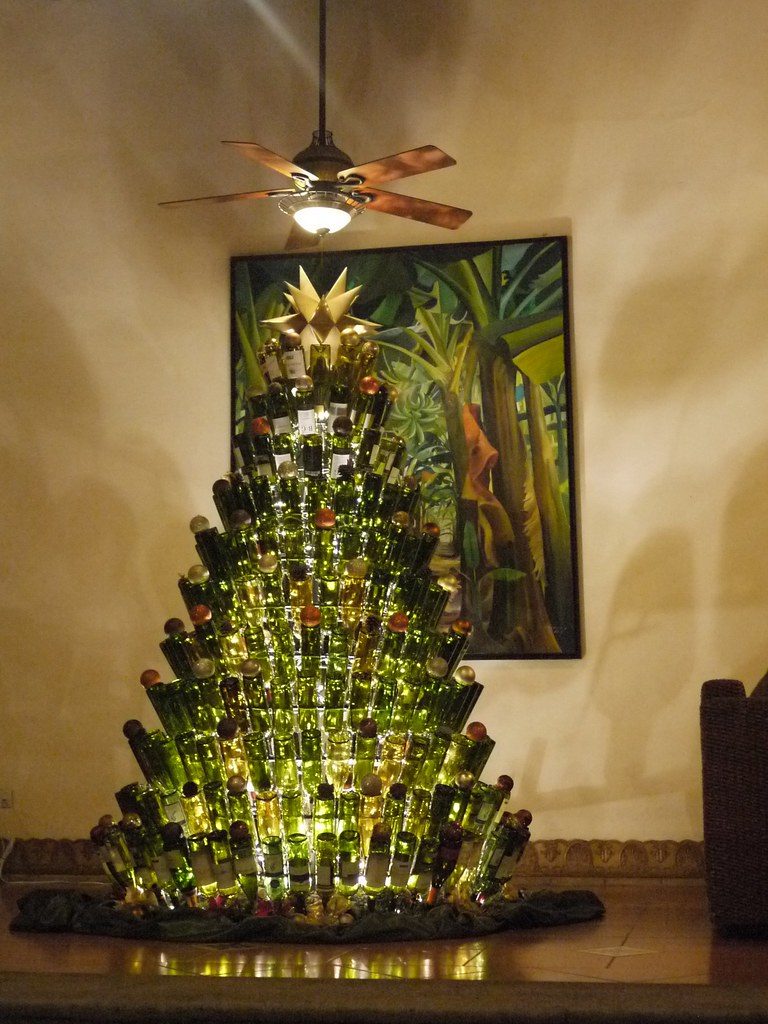 So pour yourself a glass and let your Christmas crafting begin! But if wine is not your drink of choice, perhaps you will enjoy Smirnoff's Vodka filled ornaments to decorate your tree instead…