The household British supermarket Iceland, specialising in frozen goods of all kinds, has celebrated its 50th birthday by launching the nugget into the cosmos. The groundbreaking experiment is thought to mark the first chicken nugget to be launched into space, but who knows if it will be the last.
The supermarket chain has even released a video online which allows customers to watch the nugget's ascent. It uses footage that resembles head-cam footage to track the different levels of ascent, and the eventual crash landing of the nugget. 
Fans of the supermarket's products took to the comment section to express their appreciation of the unique venture, with one joking that their nuggets 'are really out of this world'.
To ensure that the technically challenging venture went to plan, Iceland hired the space launch experts at Set Into Space. The company specializes in 'space-themed marketing campaigns and publicity stunts', a pretty niche marketing style. 
The breaded chicken had apparently reached an impressive 110,000 feet in around one hour and 45 minutes. Sent Into Space say that the nugget then spent around an hour 'floating' in space, experiencing temperatures of as low as -65 degrees Celsius and getting some pretty cool footage for the advertisement video.
It then plummeted back down to earth at a whopping 200 mph, but luckily managed a safe and controlled landing courtesy of the built-in parachute. No chicken nuggets were harmed in this experiment.
The frozen food giants completed the launch from their headquarters in Deeside, North Wales using interesting equipment. The nugget was carried by a gas-filled water balloon which also carried an auxiliary satellite tracking system.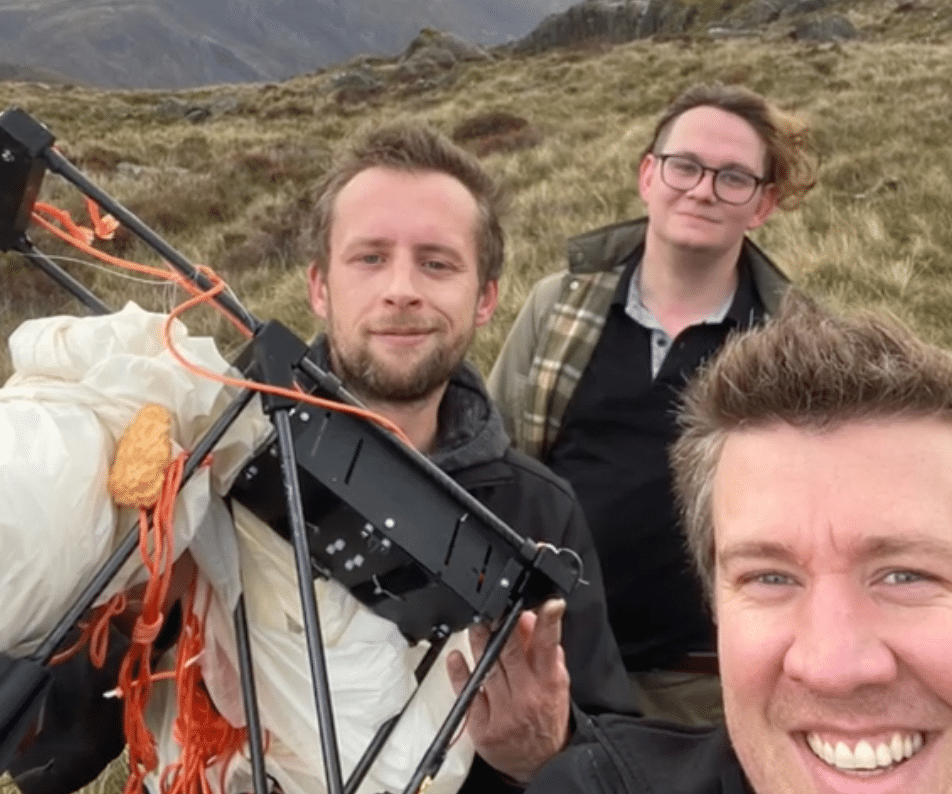 Andrew Staniland, the trading director of Iceland, said "2020 is a huge year for us as we celebrate our 50th birthday, and we wanted to find ways to mark the occasion, just like anyone celebrating a birthday in lockdown.'
"We've all changed the way we shop in recent months and frozen food has never been so popular. We're looking forward to continuing to celebrate our 50th year with customers and thanking them for their support."
As random as it may seem, the marketing campaign is being received well by customers online and is being shared by hundreds. It will be interesting to see how much the work of this single nugget will affect the supermarket chain's sale of frozen goods.
Iceland is not the first company to use unique tactics to spread the word of their products and get people talking. Check out what Sony did in attempts to prove the resilience of their new Walkman design….
Featured Image via Facebook/ Iceland Foods