Images Via
Dutch chef, Diego Buik, has pioneered an utterly decadent, excessive burger which, of course, also happens to be the most expensive of its kind. Yes, there was a burger sold for $8k in Dubai; however, as that was a one-off creation for a one-off auction, we're not counting that.
The new 'world's most expensive burger', to be pedantic about it, costs £1784 and is comprised of the following: Japanese dry-aged Wagyu beef, Oosterschelde lobster infused with Dutch Hermit gin, foie gras, white truffle, Remeker cheese, Japanese fruit tomatoes and caviar. This is completed with a brioche bun made with saffron and (obviously) covered in gold leaf.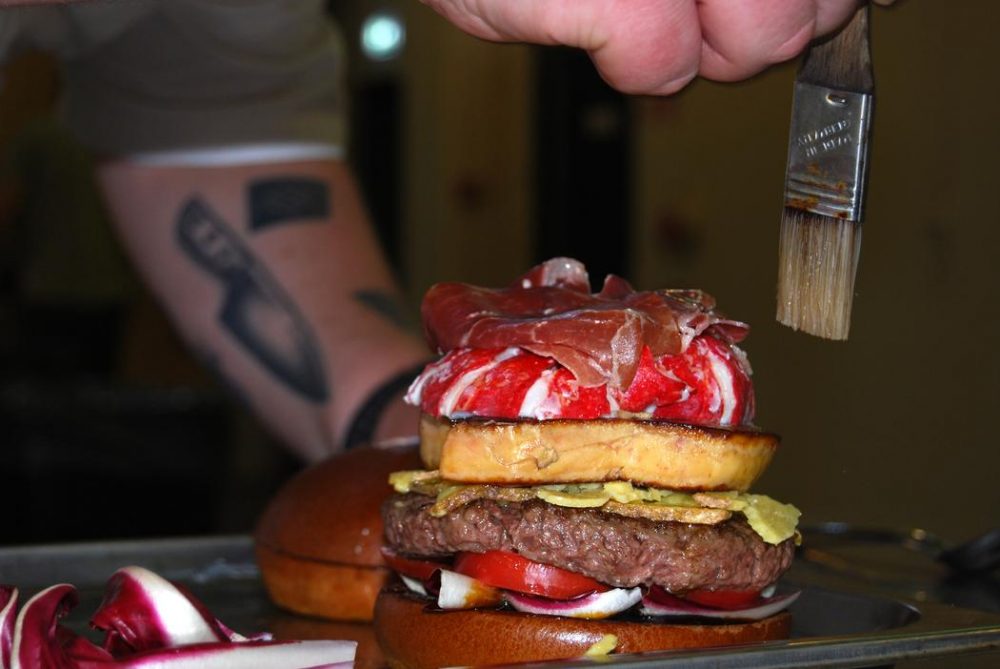 To be honest, these 'most expensive' food items are predictable gimmicks. Gold leaf? Of course there's gold leaf. Did you know that gold has no taste? Its inclusion is purely for arseholes that care everything for status and nothing for food. Wagyu beef is lovely. I'd also be up for trying everything else except the caviar and foie gras. All in all, while aesthetically pleasing, this burger seems to be a clusterfuck of 'most expensive' and 'rich snob' ingredients. If I was actually mad enough to purchase this, I would just end up dissecting it.
Now, here's a decadent burger, courtesy of the BBQ Pit Boys, that I can get on board with – love their channel.