When you have a mountain to do, you want 48 hours a day. But time management is a more realistic way to deal with things. Most often, the problem is the failure to prioritize tasks appropriately and manage time. Such techniques and methods are especially useful for college kids. After all, they often have to balance their studies, work, and social life. Read on to learn how to plan time, efficiently organize all processes, and save resources.
How To Do Homework Quicker: Essay Writing, Math, And More
It is recommended to sit over the books for too long. This doesn't bring improvements but accumulates fatigue. And soon, the desire to study disappears. Sounds familiar? Sometimes, when one feels no strength and inspiration, using an online essay maker might be a way out of the challenging learning situation. You explain all the demands, and experts write essays online. It's helpful in future studies because such papers can be used as examples. You get essays at a safe time without worrying about deadlines. Doing homework calmly is a necessity for your health and motivation.
In order not to stay up late with homework, you should:
focus;
correctly allocate time;
find motivation.
So, the goals are clear. But how to achieve them? Keep reading to learn practical techniques for the realization of the intended.
Comfort And Cleanliness
For the first item, it is important to have a comfortable workplace. Ideally, you need a desk opposite the window for doing homework. The chair must be stable and adjustable. The second condition of study to success is cleanliness. The disorder dissipates attention. It takes a long time to find the necessary items to be at hand. You can conveniently arrange notebooks, textbooks, and everything you need to accomplish the task by removing all the redundancies.
Use The Power Of The Sound
Did you know that music makes some learn and work better? Try this hack if you agree with the statement and feel more productive due to your favorite tracks. Songs can improve concentration and help to absorb information better. Classical piano works are best suited for this purpose. However, you can choose a playlist based on your own tastes. You can pick ambient, folk, or even rock music as a background.
Put Mobile Phone Aside
Do not be distracted by calls and conversations with friends in messengers during your studies. If you have difficulty controlling yourself, turn off your smartphone for a while. You can use special software to block social media for a short time. Get rid of all potential irritants, and do your homework much faster.
Strengthen The Forces
During breaks, enjoying tasty food or watching your favorite videos is essential. Also, do not forget to air the room, not to feel tired from lack of oxygen. If you can no longer think, do a little exercise, literally two or three. It will help to refocus and add some extra strength.
How To Prioritize Tasks
Setting priorities is the first task of each student. To solve this problem, you can use a proven method – the Eisenhower matrix. It is a simple but working scheme that divides jobs into urgent and important ones. The table consists of four squares. You can see them at the intersection of the axes "important – not important" (X-axis) and "urgent – not urgent" (Y-axis).
It is elementary to use. Divide your tasks into quadrants.
The first quadrant is "essential and urgent". These are tasks that need to be completed as quickly as possible. They cannot be postponed.
The second is "important but not urgent". This includes crucial things that take a long time to complete.
The third is "urgent but not important". Usually, these are everyday tasks (including household ones) that must be performed.
The fourth is "non-urgent and unimportant". Such tasks can be removed entirely from the plan, especially if you have much to do. But sometimes you can do them – if they're fun.
How To Stay Organized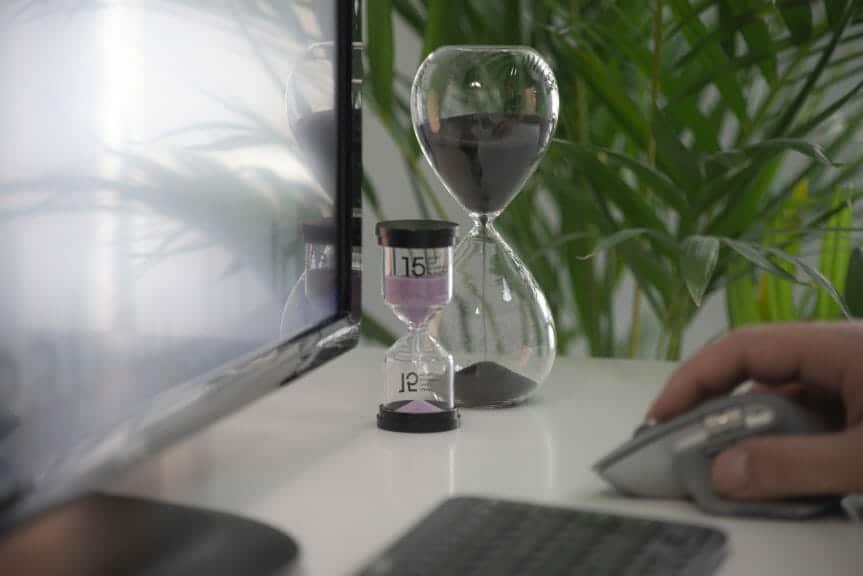 You can use several techniques to maximize productivity without being distracted by trifles. The easiest way is to work on a timer. What can that habit do for you? You will know the value of your study time and be more productive. You will also learn to manage your expectations, train your willpower and prevent burnout.
The most popular method is the Pomodoro technique. You work for 25 minutes, take a five-minute break, and then return to your jobs. After every four reps – a pause of half an hour. This approach will help you find a balance between study and rest. You can take a little time away during the break, check your email and social media, or watch a video. No stress! Do you want more advice? Here are some other valuable tips for balancing work and study.
If you learn to allocate time, it is easier to handle any tasks. Among productive students' main jobs, we mentioned setting priorities, avoiding distractions, and minimizing stress. Our tips will help you complete your homework quickly and achieve your academic goals.