Images Via
So apparently alcohol in China is pretty cheap, and now we know (at least one of the reasons) why. Authorities discovered an underground factory mass-producing fake cans of beer.
The factory produced thousands of fake cans of Budweiser a day to distribute to nightclubs and bars around the country. Authorities conducted a raid on the place on May 5th. According to them, the factory produced about 600,000 boxes a month.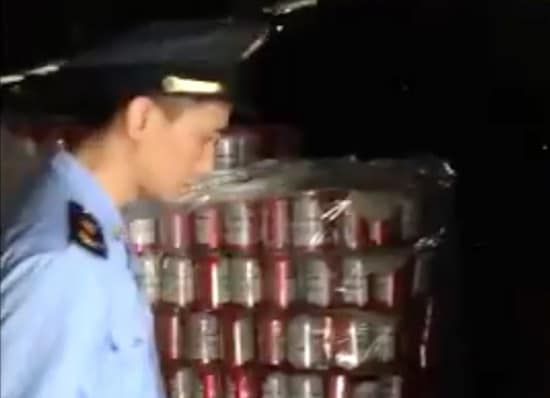 Three video clips making rounds on WeChat show the factory's unsanitary environment. In the first clip, several women fill recycled beer cans before placing them on a conveyor belt. Then, the second clip shows the process of a canning machine. Finally, in the third clip, authorities discover the factory and large amounts of beer cans awaiting distribution.
In an interview with a Chinese news source, Budweiser said it will be seeking legal action.
See the insane bust for yourself:
Check out what other wild things are happening around the globe!