Women are making moves! Sarah Thomas became not only the first female referee in the NFL but the first female referee to be apart of the Super Bowl. Organizations in the NFL and NBA are hiring female coaches and assistants. Women are fighting for equal pay in sports. All of these are great steps in the right direction but there is still a long way to go until things really change. Another first was made this past weekend though with Toni Breidinger racing in Daytona.
Toni Breidinger is not just a female driver but the first Arab American female driver to drive for NASCAR. At only 21-years-old, this is even a greater accomplishment. Even with COVID restrictions and guidelines, this is certainly a day that Breidinger will always remember.
7 Days Leading Up To Her Daytona And Racing Debut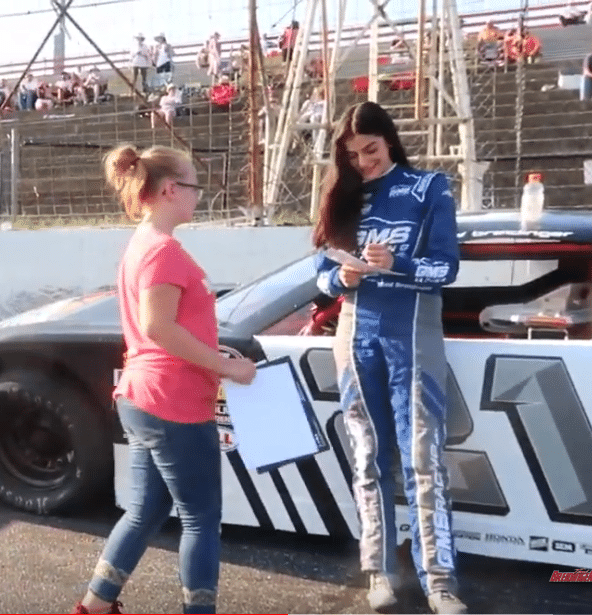 The desire to race has been inside of Breidinger since she first got into a go-kart when she was just nine years old. She explains:
"I really just knew. I've always had so much passion for it. I love the competition, the adrenaline rush. I'm hooked on it. When the helmet comes on and I'm racing, it's not about being a female driver anymore. I'm just like anyone else trying to get to the finish line."

Toni Breidinger
When asked about her debut NASCAR race and what this meant to her as a new driver but also an Arab American female driver, she had this to say:
"Daytona has always been on my bucket list to race at. Every driver's dream is to race there one day. It's such a historic track. It's a step in the right direction to hopefully race in the Daytona 500 one day. I'm honoured and excited to be the first, but I don't want to be the last. I hope I can pave the way for future female Arab drivers as well."

Toni Breidinger
This is the kind of role model young girls, from any background, should have to look up to even if it's not about racing. Having more women break through these barriers into any sport is something we should be encouraging and celebrating. Good luck Toni! Can't wait to see what the rest of your career has in store for you.
Click here to learn about Extreme E and why it has racing fans intrigued.