According to Russian officials, the mysterious death of a group of nine skiers has finally been solved.
The event occurred in the Ural Mountain of Russia over 60 years ago in the Dyatlov Pass.
Apparently they were fleeing from an 'unknown compelling force,' according to a Soviet Investigation. After horrendous details of the victims were released, there were many conspiracy theories about what had really happen to them.
While there were some victims who were found dead in their underwear and socks, others were found with chest injuries and fractured skulls. Others like, 21-year-old Lyudmila Dubinina and 38-year-old Semen Zolotarev were found with their eyes and tongue missing.
From avalanches to aliens, everything has been considered for the cause of this 1959 terror.
People claimed that individuals in the group had KGB connections and were in the middle of a mission to meet with US agents.
Of course there is the other theory. YETTIS!!!!
Nonetheless, an investigation from Russian prosecutor-general office has concluded the group died from hypothermia.
Andrei Kuryakov, a Senior state prosecutor, shielded themselves behind a ridge to escape from the danger of an avalanche.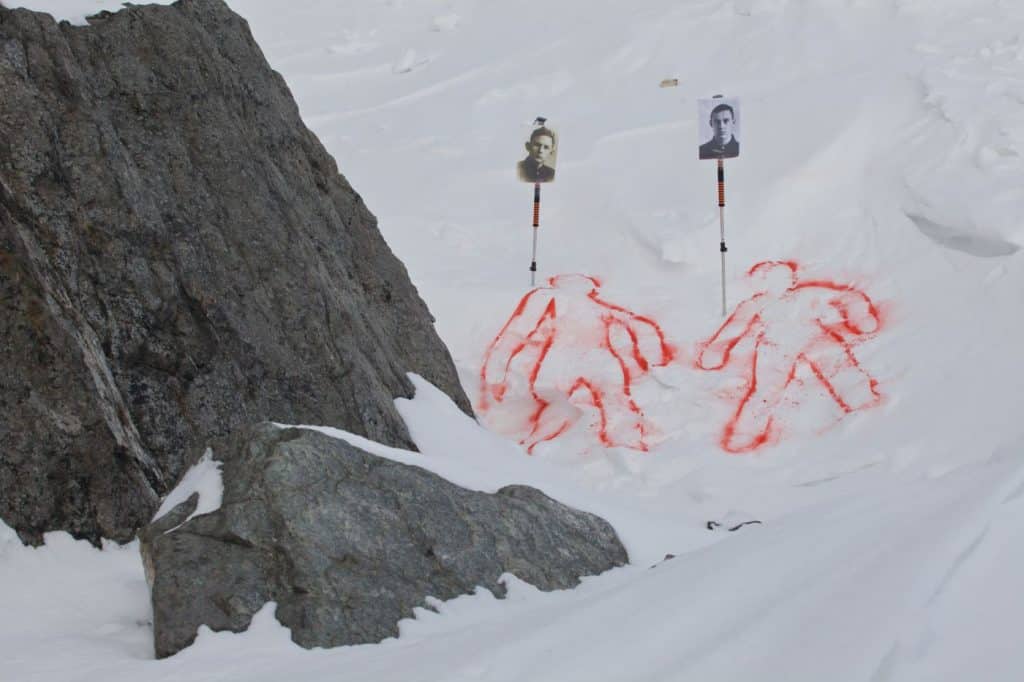 This is what Kuryakov had to say about the incident:
"This was a natural avalanche limiter. They did everything right. But here is the second reason why the group was doomed.

When they turned around, they could not see the tent. Visibility was 16 metres (52ft)."

Andrei Kuryakov
Unfortunately, the group of nine froze to death in temperatures between -40°C and -45°C in a whiteout that inhibited them retrieving their tent.
In an effort to study what the group had faced, investigator attempted to recreate the incident.
Andrei Kuryakov added this statement:
"It was a heroic fight. There was no panic, but they had no chance in these circumstances."

Andrei Kuryakov
Led by 23-year-old Igor Dyatlov, the Ural Polytechnic Institute graduates has planned to travel 220 miles on skis to Mount Otorten in the Northern Ural.
A rescue team was sent after the group failed to complete their route, but what they found was chilling.
Investigators say the nine 'fled in terror' unable to fully dress themselves for about a mile or so.
The plethora of conspiracy theories came from accusations that this was the government's attempt at a cover-up.
It is still uncertain whether or not the conspiracy theories will be put at bay.
Only time will tell.
Want to check out more chilly stories? Here is a video of a 19-year-old skier buried under 2 feet of snow.