Featured image via
An alleged escapee from Alcatraz prison wrote to the FBI 50 years after he escaped, pledging to give up his location. 
Clarence Anglin, along with his brother John and Frank Morris attempted to escape the high security prison in 1962.
These were just three of the 36 prisoners who tried to break-out of Alcatraz whilst it was in operation. However, most of these were either caught, or died.
Image via
It was commonly believed that Anglin, his brother and Morris drowned in the process of escaping but their bodies were never actually found.
Therefore, there have been multiple theories about their survival and this letter to the FBI from 2013 seems to credit this.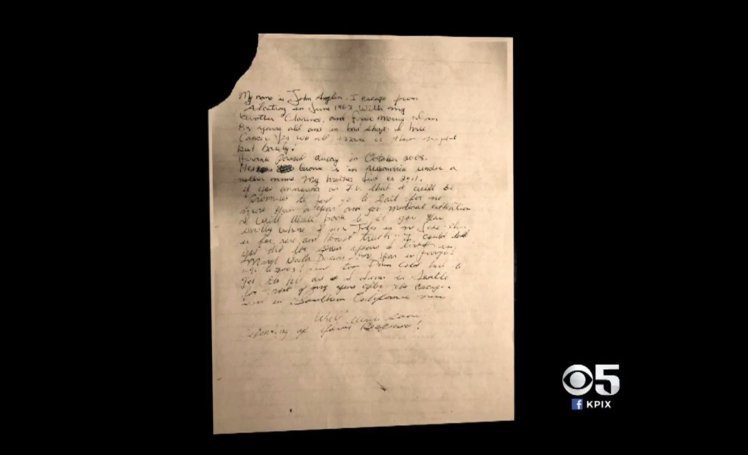 Image via
The letter reads:
My name is John Anglin. I escape [sic] from Alcatraz in June 1962 with my brother Clarence and Frank Morris. I'm 83 years old and in bad shape. I have cancer. Yes we all made it that night but barely! 'Frank passed away in October 2005. His grave is in Alexandria under another name. My brother died in 2011.

If you announce on TV that I will be promised to first go to jail for no more than a year and get medical attention, I will write back to let you know exactly where I am. This is no joke this is for real and honest truth. 
The knowledge of this letter has only just been revealed so perhaps the FBI were concerned that they had let criminals truly escape the island all those years ago.
Who knows if they actually acted on this information? A real-life mystery.
How about this 'great escape'?