"From the dark, twisted minds of Sam Levinson and Abel 'The Weeknd' Tesfaye" (in their own words) comes The Idol. Lily-Rose Depp stars as a troubled pop star who turns to a modern-day cult leader (Tesfaye) to ensure her success. After nearly two years of shooting and re-shooting, the release date is still uncertain. Showrunners have left and joined the project, drastically changing the show's initial narrative. What started as a commentary on the exploitation of women soon turned into the very thing it sought to criticize.
With a high-profile cast including Lily-Rose Depp, The Weeknd, and Jennie Kim, The Idol has been in the works for a while. It was initially ordered to series in November 2021, with trailers dropping last year. However, the month hasn't had any concrete promises or updates. According to HBO, the show is set to air later this year. There is also significant controversy about the show's content and message. One of Sam Levinson's deviations from the original narrative is including more sexual content, specifically sexual violence.
The Idol's Turbulent Production
In June 2021, Tesfaye announced that he would be producing and co-writing a series for HBO alongside Euphoria showrunner Sam Levinson. Tesfaye stars as Tedros, an LA nightclub owner and contemporary cult leader who begins a relationship with Depp's character Jocelyn, a pop singer attempting to assert her status as a pop icon after a career-halting mental breakdown.
In 2022, HBO stated creative and narrative changes:
The Idol's creative team continues to build, refine, and evolve their vision for the show and they have aligned on a new creative direction. The production will be adjusting its cast and crew accordingly to best serve this new approach to the series. We look forward to sharing more information soon."

HBO, April 2022
As a part of this change in direction, there were significant changes to the cast and crew. Amy Seimetz, director and executive producer, left during this creative overhaul. At this point, 80% of the filming was complete, but it was reshot to conform to the show's new direction. Little information was given to clarify this move, but Tesfaye reportedly expressed concerns that the show catered too firmly to a female perspective.
Empowerment or Torture Porn?
Amidst rumors of its release date, claim that the show has strayed from its original message. Amy Seimetz's vision included a young woman falling victim to a predator and her subsequent fight to reclaim her agency. After Sam Levinson took over directing duties, The Idol was instead marketed as "Hollywood's sleaziest love story."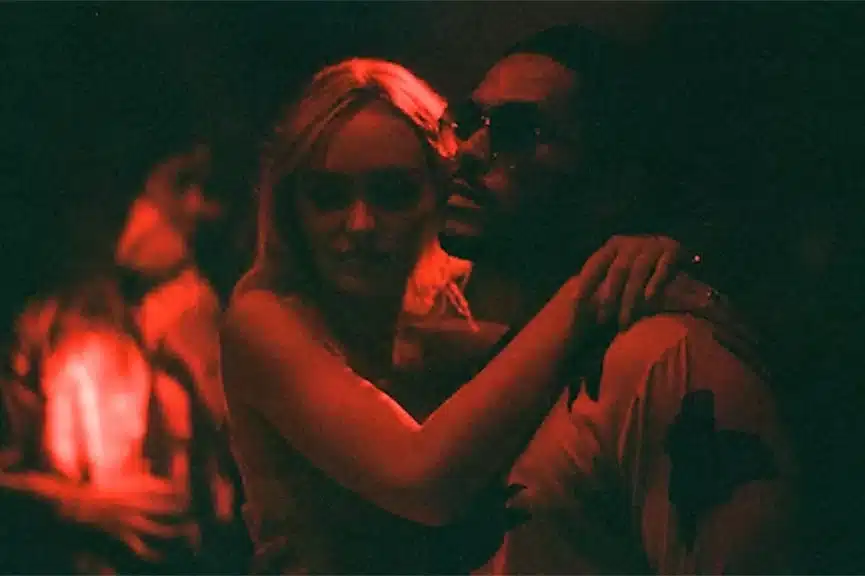 Sam Levinson's track record is not the most promising. He has faced criticism for unnecessary nudity in Euphoria, exacerbated by its focus on high school students. Since The Idol does not focus on high schoolers, it may be that Levinson's penchant for sexual content rears its head to a more extreme extent.
According to IndieWire and other sources close to the show, some added scenes appear more like torture porn than criticism of an industry that commodifies and objectifies women. One proposed location includes Jocelyn carrying an egg in her vagina. If she dropped it, Tedros would refuse to rape her. The scene ends with Jocelyn begging Tedros to do it since she believes this is the only way to be successful. Another scene involves Tedros hitting Jocelyn in the face, which then begs for more. Neither of these scenes was shot due to practical difficulties rather than moral objections.
The Idol's Future and Potential Effect
Of course, the role of sex-heavy scenes in the show and their success will heavily depend on their framing. If they are glamorized and presented as part of the "love story" between Tedros and Jocelyn, they would ironically reinforce the show's original criticism of Hollywood. However, suppose they center Jocelyn's exploitation at the hands of a cult leader, using his violence against her symbolically. In that case, it could make for an insightful (but uncomfortable) commentary on how the industry treats women.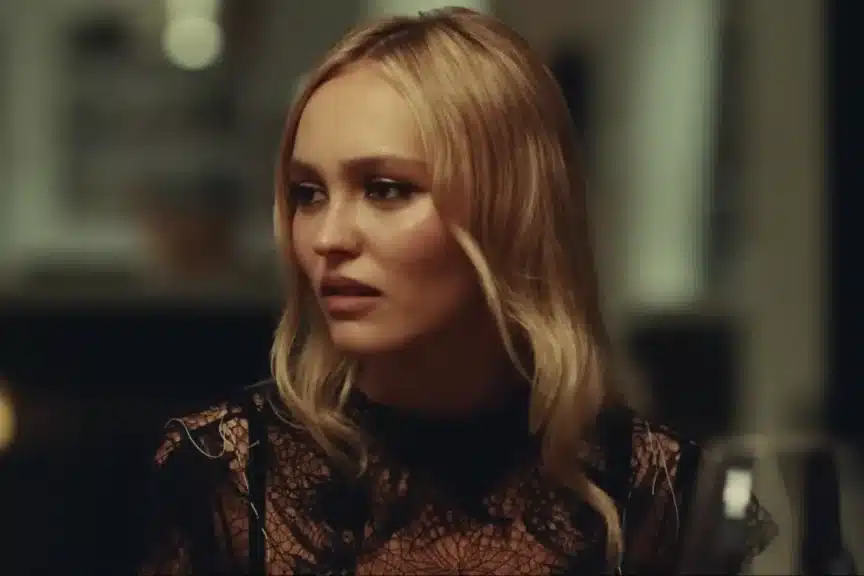 There is nothing new or exciting about the sexualization and commodification of women. Handling these violent scenes sensitively is incredibly important. On the other hand, Tesfaye's comments on the show's earlier overly female perspective may mean that a sensitive consideration of such content is not likely. Sam Levinson's tendency to amp up the sexual content in his projects is also not an entirely promising sign.
Perhaps the show will shock us by satirizing the entertainment industry. It could still chronicle a young woman regaining her agency as initially intended. The exaggerated glamour and parties would undoubtedly lend themselves to this approach, whereby the industry is critiqued through parody. The filming and production situations seem messy, to say the least, and the showrunners do not seem to prioritize the female perspective, but The Idol could still shock us. Audience reaction will be extremely telling of the direction it took and its success.