Images Via
I don't know if it's just me, but 2017 has not been the best year for movies so far. I think we're all eagerly awaiting something new, something more exciting, and this movie might just be it.
Featuring Channing Tatum, Daniel Craig and Adam Driver, this action-packed movie seems like a good one for anyone who likes an adrenaline rush.
The trailer depicts Jimmy (Channing Tatum), his brother Clyde (Adam Driver) and their sister 'Mellie' (Riley Keough) setting out to execute a bank robbery. This all takes place during the renound Coca Cola Race, the biggest race of the year and with the help of criminal Joe Bang, played by Daniel Craig. Their elaborate plan appears full of complexities and potential downfalls and like any movie, requires you to actually watch it to figure out what TF is going on.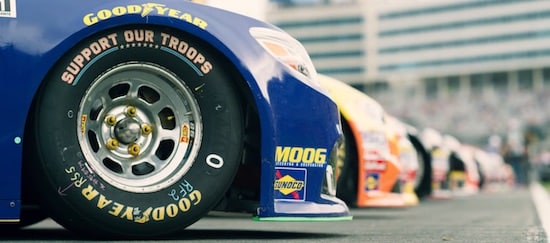 Having only been up for four days, the trailer already has over 2 million views. I think it's safe to say already that this movie is most probably going to be a hit. With an all-star cast, an exciting plot and just the right amount of witty humour 'Logan Lucky' has something for everyone.
For more media updates, read HERE to find out about the creator of 'Breaking Bad' hinting at making a new VIRTUAL REALITY spin off!