Okay my true crime show TV fans, I have an opportunity for you. As if all of us weren't already spending our entire weekends deep in a Netflix binge, here is an excuse to do so.
MagellanTV is offering $1000 to a lucky winner who is chosen to stream the company's new crime shows. MagellanTV only shows documentaries, an important distinction, and they want real time people to preview their upcoming crime series.
Some shows include Manson's Missing Victims and Manson 40 Years Later following the horrific serial killings of Charles Mason, the secret organ market in Asia and Tortured to Death: Murdering the Nanny. The films range in length from short clips to hours long.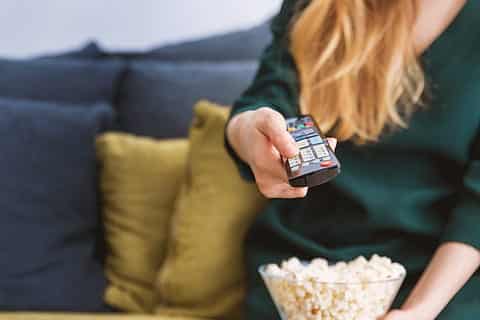 To get a grasp on this offer, you can't just watch the list at your own pace. You have 48 hours to watch 24 hours of TV along with a free one-year membership to MagellanTV and three three-month memberships for friends and family.
You are also required to document the series you're viewing on social media, which is what everyone does anyways. Obviously you have to apply to be selected as the luck winner. Competition could be steep if you ask me. There are officially 16 shows on the list you are required to watch. It may seem like a joy-ride, but 24 hours of torture, rape and sadism could get a little depressing.
I guess that's why they're only selecting the very heart of true crime lovers, unscathed by putting days worth of horrific content into their subconscious memory. Anyways, if you're feeling up to it you can apply on MagellanTV
Image via