The evolving world of streaming means that all eyes are on who grabs the top prizes at the Emmy awards. Taking place on the 12th of September 2022, the Emmy Awards will highlight the very best in television, arguably the greatest year of TV history.
The quality of these shows makes it difficult to predict who will win and who will lose, with many deserving nominees not even standing a chance. Previous years of the award show had clear winners and fan favourites. However, the 2022 lineup is the closest race yet, as each nominee received mass critical acclaim and garnered dedicated followings. That being said, here are my predictions for which shows will triumph in the drama category.
Outstanding Drama Series
Better Call Saul
Euphoria
Ozark
Severance
Squid Game
Stranger Things
Succession
Yellowjackets
Most people who watch Succession claim it to be the best show on television, myself included, so its chances of securing this award for a second time are high. Season 3 was Succession at the top of its game and solidified its acclaim by bringing back appointment television. It is no surprise that Squid Game is nominated, and is dominated the cultural landscape after its debut on streaming. Whilst I'm not ruling out Squid Game as a potential upset win, I'm not sure Academy voters will favour it over Succession's perfect high-stakes third season, which held our attention over its nine-week run.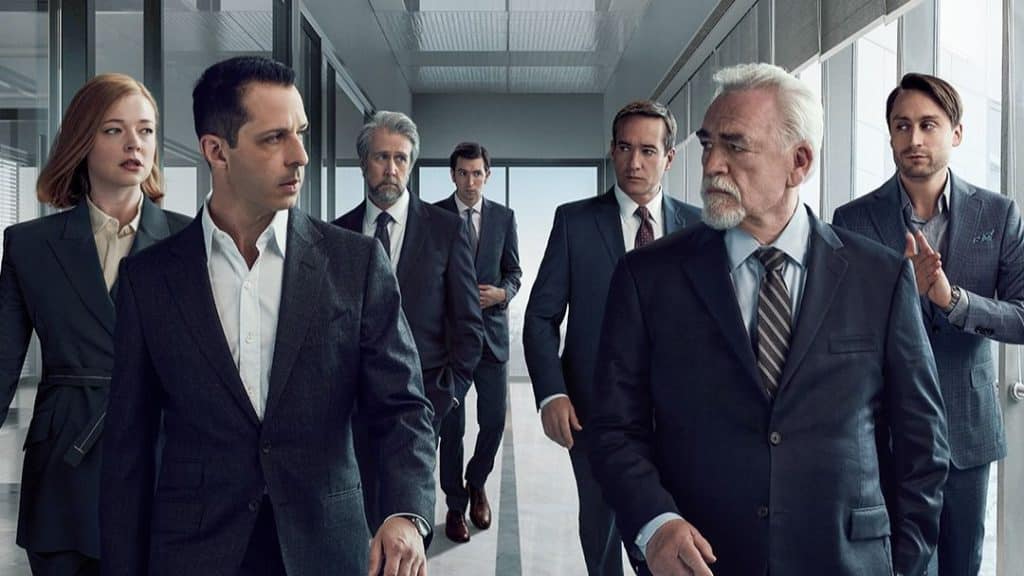 Lead Actor in a Drama Series
Jason Bateman, Ozark
Brian Cox, Succession
Lee Jung-jae, Squid Game
Bob Odenkirk, Better Call Saul
Adam Scott, Severance
Jeremy Strong, Succession
Each actor here is deserving, but Brian Cox commands the entire third season of Succession as his character Logan Roy takes centre stage. Truthfully, he deserved Emmy wins for the first two seasons, so I have no doubt the Academy will award him this time. The actor's history of playing King Lear is on show here, with the third season fully displaying Logan Roy as the domineering force he is. All other characters and storylines are under the heel of Cox's antagonist, which makes me strongly believe that the award is his. I'm not sure if Succession will ever have as Logan-centric of a season again, so fingers crossed that the Academy award Cox while they still can.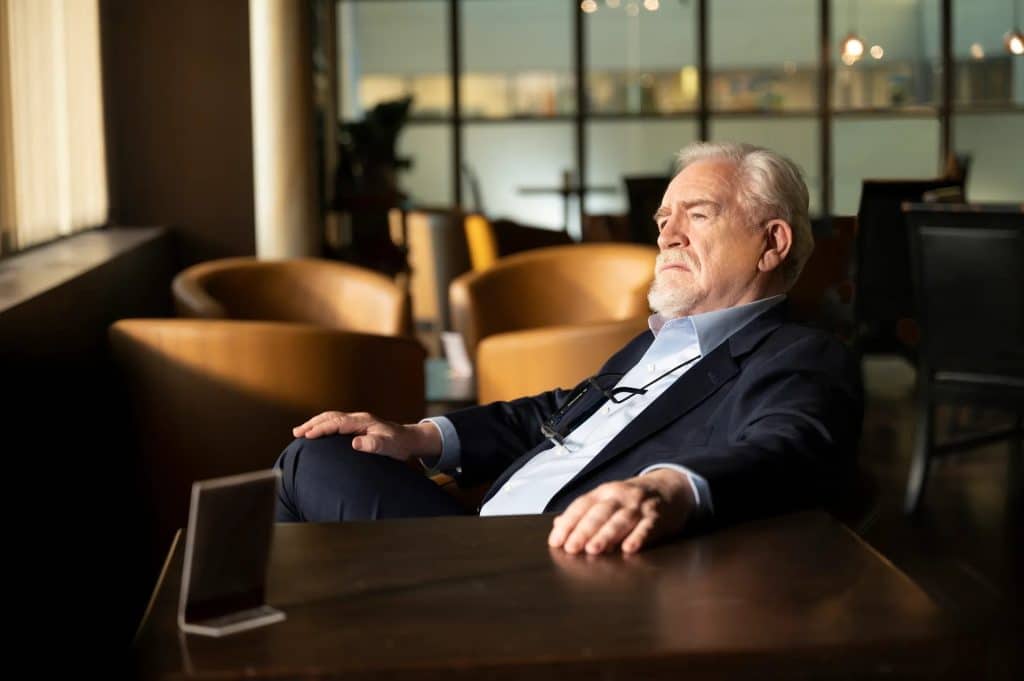 Lead Actress in a Drama Series
Jodie Comer, Killing Eve
Laura Linney, Ozark
Melanie Lynskey, Yellowjackets
Sandra Oh, Killing Eve
Reese Witherspoon, The Morning Show
Zendaya, Euphoria
Laura Linney is long overdue a win for her tremendous performance as Wendy Byrde, who will go down as one of the best TV villains of all time. Nobody else in the category is taking this award away from her. Ozark has always ensured that Marty and Wendy, in all their terribleness, are considered a team, which allows for Wendy to be a refreshing take on 'the wife' character in a show like this. Wendy Byrde is not a Skyler White or a Carmela Soprano – she will not be an accessory. In a tense scene, Garner's Ruth describes Wendy as 'like a predator who doesn't even know why it's killing anymore'. Wendy's brilliance is that she possesses the capability and intelligence to outsmart all those around her, making for uncomfortable viewing as the audience is forced to watch evil triumph. Linney is up for the challenge and leaves the viewers at the mercy of this unstoppable villain. Linney famously has won an Emmy for every show she has been nominated for, except Ozark. Let's hope the streak continues.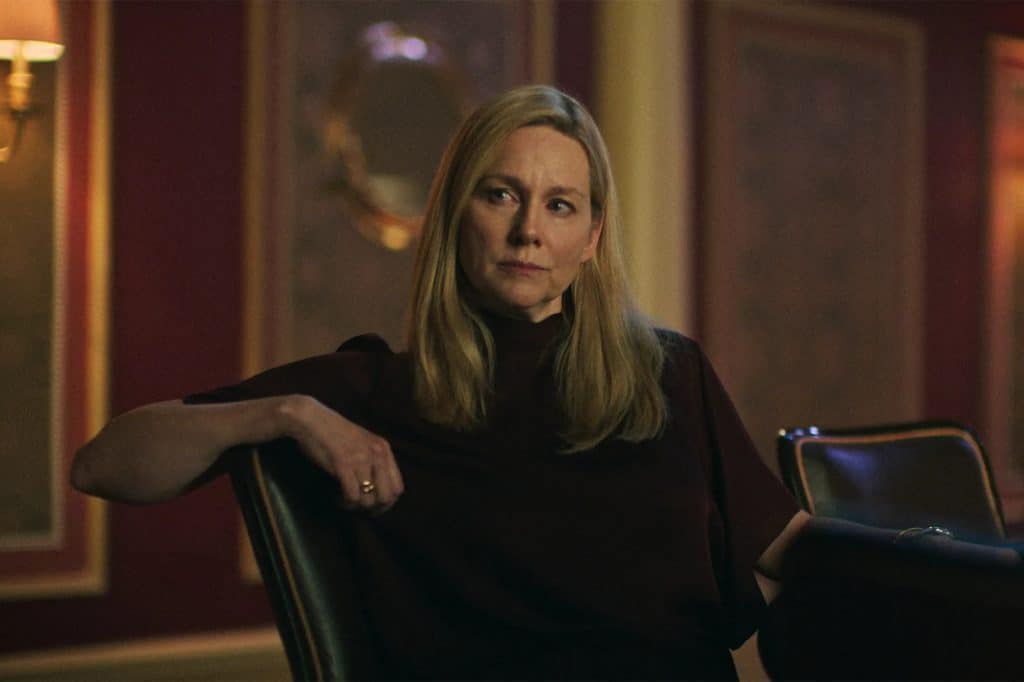 Supporting Actor in a Drama Series
Nicholas Braun, Succession
Billy Crudup, The Morning Show
Kieran Culkin, Succession
Park Hae-soo, Squid Game
Matthew Macfadyen, Succession
Christopher Walken, Severance
John Turturro, Severance
Oh Yeong-su, Squid Game
Kieran Culkin has always been a scene stealer in Succession, but the latest season allowed Roman Roy to stand out amongst his siblings as it is his turn for his relationships with his father and sister to be put under the microscope as opposed to Jeremy Strong's Kendall in season two. Roman is complex, with Culkin masterfully balancing the tragic and comical elements of the character. In true Shakespearean style, his character is tragically a victim of his own worst attributes, with the third season exploring this more than ever. Roman is both very likeable and yet insanely hard to listen to, Culkin balancing a love/hate act better than anyone, and for that, he should be awarded.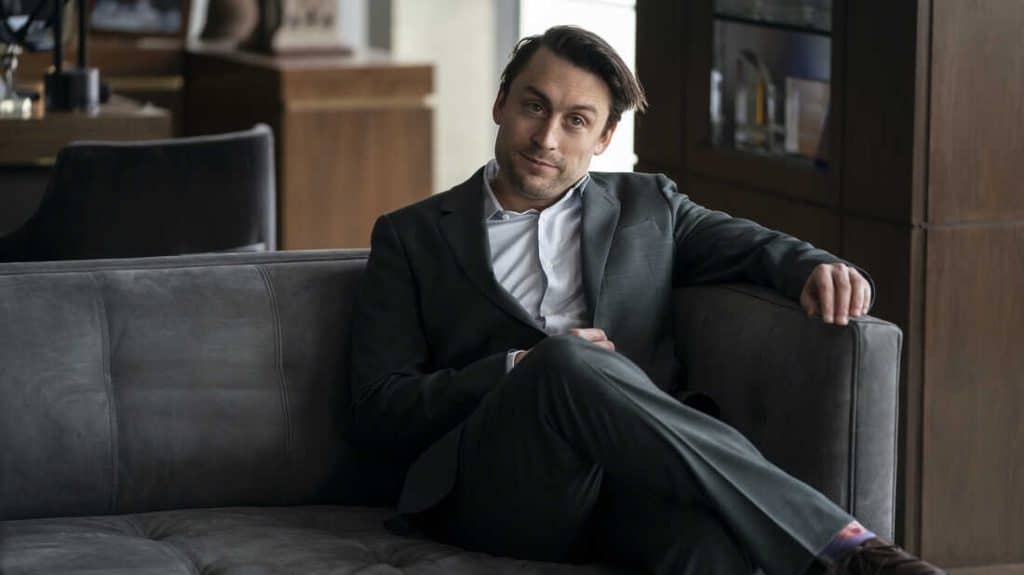 Supporting Actress in a Drama Series
Patricia Arquette, Severance
Julia Garner, Ozark
Hoyeon, Squid Game
Christina Ricci, Yellowjackets
Rhea Seehorn, Better Call Saul
J. Smith-Cameron, Succession
Sarah Snook, Succession
Sydney Sweeney, Euphoria
Julia Garner has already made Emmy history by winning this award two times in a row, and honestly, whilst most outlets don't believe she will take home another win, I believe her record will be extended for her powerhouse performance as Ruth Langmore in the final season of Ozark. Simply put, Garner's portrayal of Ruth is one of the best displays of acting ever to grace the silver screen, deserving Bryan Cranston as Walter White's level of praise, and I have a feeling the Academy will agree this year. (Shoutout to Sarah Snook who is absolutely phenomenal on Succession as Shiv Roy, who is the only upset win I would accept.)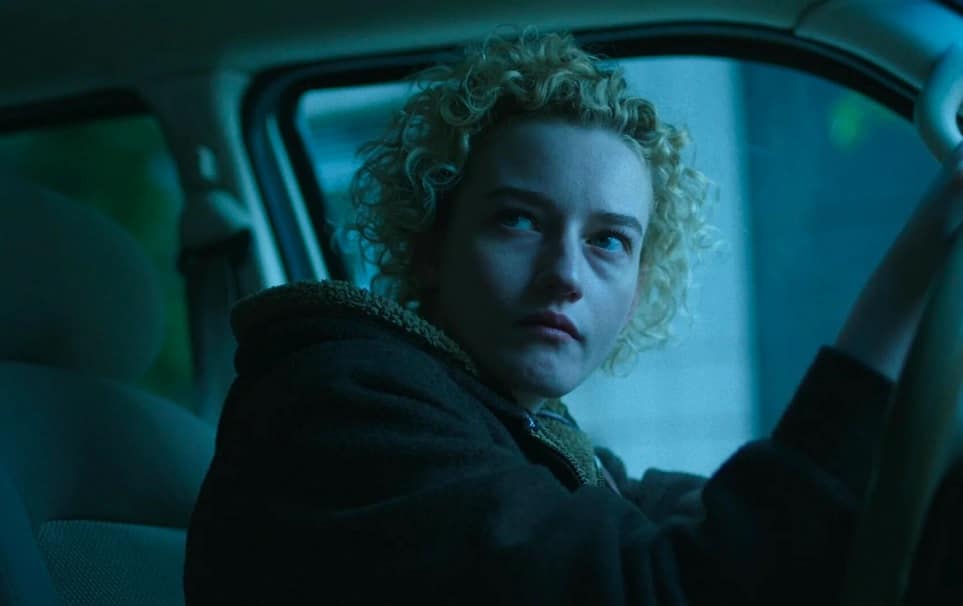 Outstanding Writing for a Drama Series
Jesse Armstrong, Succession ("All the Bells Say")
Dan Erickson, Severance ("The We We Are")
Hwang Dong-hyuk, Squid Game ("One Lucky Day")
Jonathan Lisco, Ashley Lyle, and Bart Nickerson, Yellowjackets ("F Sharp")
Ashley Lyle and Bart Nickerson, Yellowjackets ("Pilot")
Chris Mundy, Ozark ("A Hard Way to Go")
Hands down the best-written episode nominated, 'All the Bells Say' is a perfect example of why Succession is genius television. The events of the episode are so phenomenal that I refuse to divulge spoilers for this category, so trust me when I say that I seriously do not expect any other nominee to take this. Shocking, upsetting and game-changing, 'All the Best Say' is the most gorgeous hour of television and it absolutely deserves the win.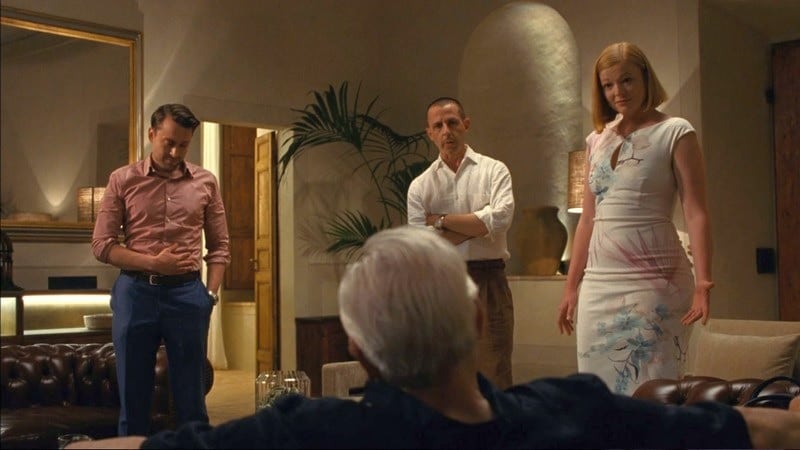 Outstanding Directing for a Drama Series
Karyn Kusama, Yellowjackets ("Pilot")
Mark Mylod, Succession ("All the Bells Say")
Lorene Scafaria, Succession ("Too Much Birthday")
Ben Stiller, Severance ("The We We Are")
Cathy Yan, Succession ("The Disruption")
Jason Bateman, Ozark ("A Hard Way to Go")
Hwang Dong-hyuk, Squid Game ("Red Light, Green Light")
This is my prediction that is the most out there, but I believe that Bateman will secure his second directing win for Ozark's final episode. He overcame the odds and shut out all four of the nominated Game of Thrones directors in 2018 and perhaps Bateman can do it again here. The finale of Ozark is beautifully understated, the hour and a half is dedicated to a feeling of calmness as the conflict and action is wrapped up in the episodes prior. This was an interesting choice as Ozark has always thrived on its fast-paced story, but it works brilliantly to let the characters sit with their actions and face what they have done. It's a reflective, powerful and fitting finale to Ozark's moral conflict; I hope that the Academy recognises Bateman's maturity and awards his direction.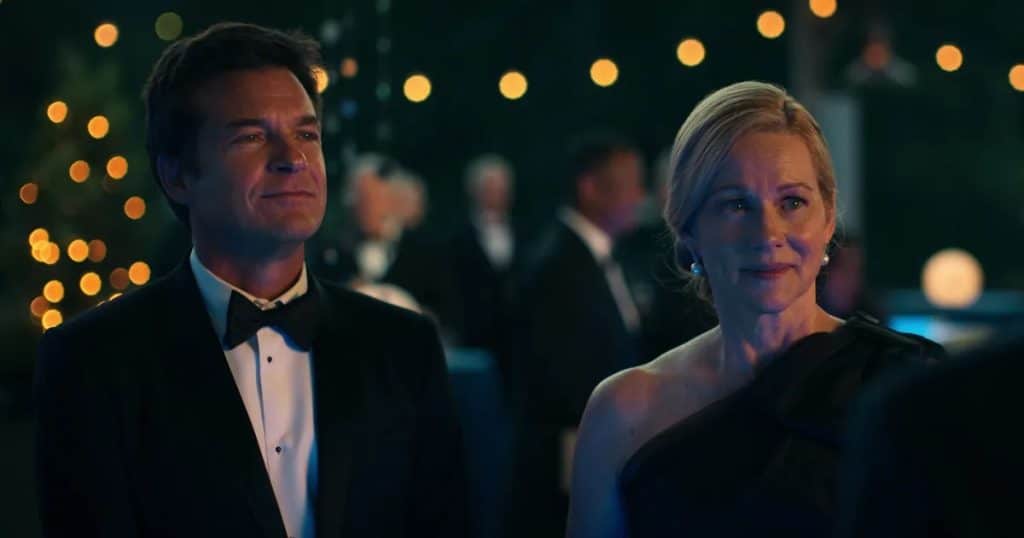 As you can see, my predictions ultimately come down to two shows: Succession and Ozark. I have seen every show nominated above, and whilst they are all deserving, I feel that these two shows deserve their accolades more than the others. As anything can happen at these award shows, here are my upset predictions in the events that my above predictions do not occur:
| | |
| --- | --- |
| Outstanding Drama Series | Squid Game |
| Lead Actor in a Drama Series | Jeremy Strong, Succession |
| Lead Actress in a Drama Series | Zendaya, Euphoria |
| Supporting Actor in a Drama Series | Matthew McFadyen, Succession |
| Supporting Actress in a Drama Series | Sarah Snook, Succession |
| Outstanding Writing in a Drama Series | Dan Erickson, Severance, 'The We We Are' |
| Outstanding Directing in a Drama Series | Hwang Dong-Hyuk, Squid Game, 'Red Light, Green Light' |
The most competitive Emmy awards in history is here – who will come out on top?