Hold on to your webs, folks, because "Across the Spider-Verse" is swinging into action, and it's bringing some fresh faces to the Spider-Man universe! One of the standout characters is Spider-Punk, played by the incredible Daniel Kaluuya. He brings an air of confidence and rebellion to the multiversal police force, injecting the story with a cool and unpredictable vibe.
But let's not forget our good ol' Peter B. Parker, voiced once again by the hilarious Jake Johnson. In this film, Peter takes on the role of mentor not only to Miles but also to his own daughter, Mayday. As he navigates the chaotic multiverse, Peter's laid-back and slightly out-of-shape personality continues to provide us with laughs and heartwarming moments.
Now, let's talk about the villains. Jason Schwartzman's portrayal of The Spot is an unexpected delight. Initially struggling to control his powers, The Spot's journey parallels Miles' own struggles as he learns to harness his abilities. The animation captures The Spot's malevolence in a visually striking way, with swirling ink-like patterns that evoke a sense of anger and danger.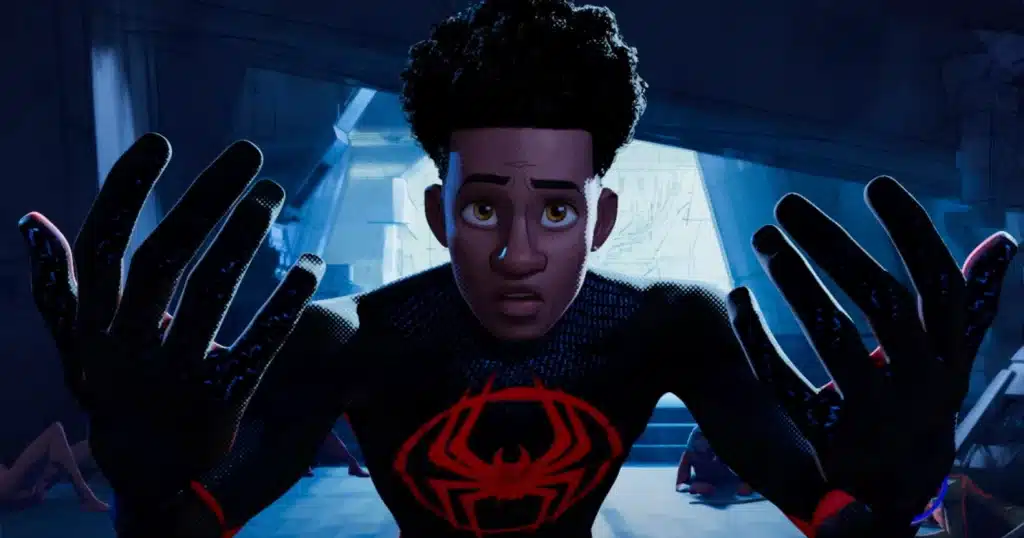 While some critics argue that the personal connections between the villains and Miles could have been developed more convincingly, the film as a whole leaves a strong impact. It showcases Miles' growth as Spider-Man and his ability to navigate the complexities of the multiverse.
"Spider-Man: Across the Spider-Verse" continues the legacy of its predecessor by pushing the boundaries of animation and storytelling in the Spider-Man universe. With its boundless energy, jaw-dropping visuals, and deep exploration of its characters, the film solidifies Miles Morales' status as a true hero. It leaves audiences eagerly anticipating the next chapter in his thrilling journey.
In a nutshell, "Across the Spider-Verse" is a visually stunning and thematically rich film that captivates with its fresh take on the Spider-Man mythology. It seamlessly blends action, humor, and emotional depth, cementing its place among the best Spider-Man movies to date. And let me tell you, fans are itching for more of Miles Morales' incredible adventure. So, get ready to swing alongside him as he continues to inspire and amaze us all.