Don't miss out on the next big thing.
In today's world, we have an abundance of streaming services. Netflix, HBO Max, Amazon Prime, Paramount+… the abundance of content can be overwhelming for viewers. A smaller streaming service, Apple TV+, is spending big bucks to break through in the streaming world. It's fair to say that the platform is a mixed bag. Jennifer Aniston and Reese Witherspoon's workplace drama The Morning Show underperformed with both viewers and critics, whilst sports comedy Ted Lasso emerged as a cultural phenomenon, striking gold by becoming the most nominated freshman comedy in Emmy history. If consumers are unsure whether to subscribe to the streaming service, Severance is here to convince you that you should.
Severance blends the Hitchcock mystery thriller with a Ridley Scott sci-fi flare, opening with an ominous prologue that sees Helly, played by Britt Lowe, waking up on a table and being questioned by an unknown voice through a speaker. When Helly is asked to say her name, she realizes she can't remember. She has no recollection of who she is, or where she's from. As the first episode progresses, we learn that Helly is a worker at a company called Lumen. She is a participant in the 'Severance Program', a group of employees who have voluntarily had their personal and work lives permanently severed. In simple terms, when you're at work, you can't remember anything about your life outside work. And when you aren't at work, you can't remember anything about your job.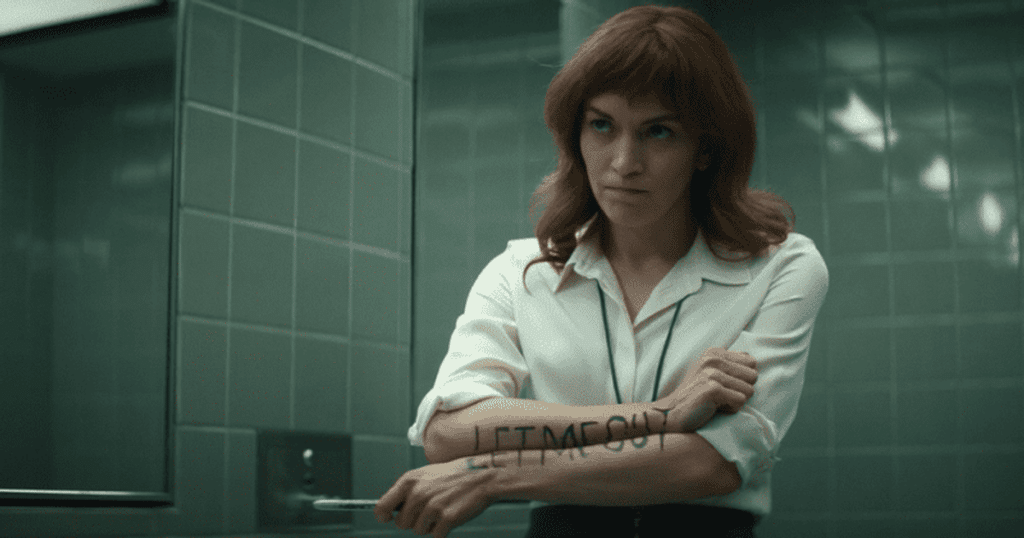 The ethics of this program cause our characters to face horrifying questions. They have no idea who they are outside of work or why they voluntarily are participating in this program. They could have families they can't remember, children they don't know exist. The Severance Program is designed to ensure that the employees have no communication with their outside selves, or as they call them, their 'outies'. Helly repeatedly tries to escape and send codes to her outside self, but her attempts fail every time. A terrifying moment is when a panicked Helly is forced to watch a videotape of her 'outie' warning her not to act out again.
Helly's colleagues include Mark, played by Adam Scott, who is grappling with the mysterious disappearance of his best friend Petey, a fellow Lumen employee who has 'left the program'. The entire Severance Program is overseen by the frightening Harmony Cobel, wonderfully portrayed by the iconic Patricia Arquette, whose frequent outbursts and watchful presence make her a great on-screen villain. Another threat our characters encounter is film legend Christopher Walken, shining in a mysterious supporting role as a hall-wandering Lumen employee.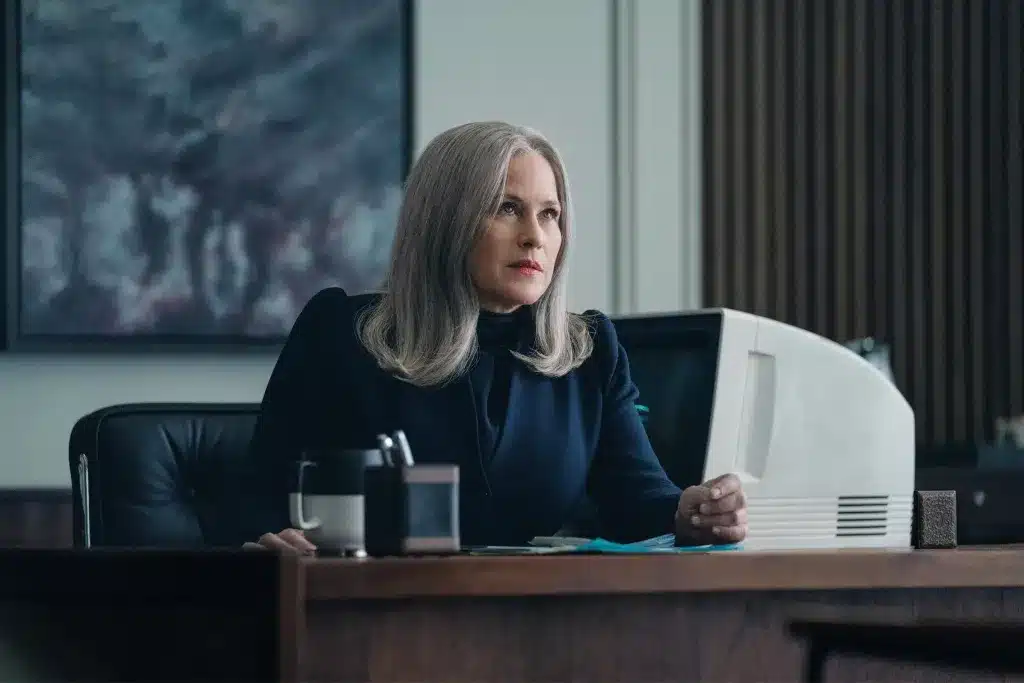 The powerlessness of the employees as they are trapped in their work is a fascinating exploration of corporate drudgery. The show shines as a takedown of the syndicate which traps its workers in a pattern of cooperation, with characters justifying their work by repeating the phrase 'the work is mysterious and important'. Helly, the office's leading skeptic, appropriately challenges this phrase by asking: 'Is it because it's important? Or is it because you say it is?'
The 10 episodes allow for the show's metaphor of severing the work/life balance to be perfectly executed; the show slowly reveals itself as a champion of free will and using our own volition. Whilst we are constantly reminded that our characters voluntarily got themselves in this situation, there is beauty in the fact that their decision ultimately becomes less and less important as the menacing workforce ensures that this decision is permanent and irreversible. You essentially sell your soul to Lumen and devote your life to the work. Is this that far from reality?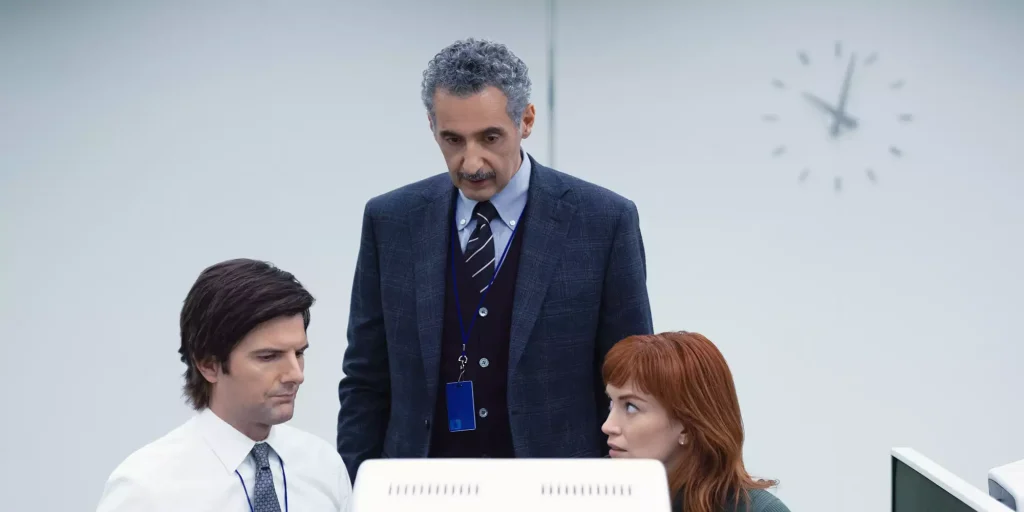 The actors appropriately act like robots heavily controlled by Lumen, reinforcing the idea of the corporate machine. In fact, Adam Scott's Mark is only participating in the severance program so that he doesn't have to deal with the loss of his wife, cutting his grieving time in half. All humanity is stripped; these are not people but cogs in the wheel. It is telling that there are plenty of scenes following the employees as they work, but the higher-ups of the company seemingly do no work at all. Patricia Arquette's Harmony sits at her desk and watches those beneath her. Her power is calling the workers into her office, only to scold them and warn them to follow in accordance with Lumen's guidelines.
If you somehow aren't convinced to watch Severance by now, then maybe the fact that the show just received 14 Emmy nominations may help. It is the first time Apple TV+ has broken through to the Outstanding Drama Series category, and with a second season renewed, it seems that Severance is on track to become the next big thing. Full of twists, great characters, and a heart-stopping season finale, your next show obsession is here. Word of advice: don't watch it at work.