Lightyear, the new Disney and Pixar creation that was banned in 14 countries after daring to include a brief same-sex kiss.
A female supporting character, voiced by Uzo Aduba, is shown to kiss her partner in a narrative flashback. This scene, representing a positive sign of growth for many fans, has received numerous criticisms.
Angry fans of the Toy Story series raced to Twitter to loudly and proudly condemn a moment of love so small that one might blink and miss it. One user referred to the kiss as "erotic" and criticized filmmakers for including such a "sexualized" moment in a children's film.
Another user had this to say:
In an interview with NME, Taika Waititi responded to the backlash; he said that although this step "may feel small," it is still a step. He emphasizes that the studios are making "steps towards normalizing humanity and love."
The producers also had a lot to say in support of this step. Galyn Susman assured fans: "Disney isn't going to modify the material" after requests to cut the scene following its release.
However, this wasn't the original viewpoint of Disney.
During the creative process, execs removed the clip. In response to this, staff at Pixar sent a statement to Disney execs claiming the filmmaker repeatedly "actively censored overtly gay affection in their feature films." This argument has been made over and over again by LGBTQ+ individuals and allies.
Has Progress Been Made?
Many Disney TV shows have slowly introduced LGBTQ+ characters over the years. Starting with minor characters in shows such as Good Luck Charlie and progressing to placing a same-sex couple in leading roles in The Owl House. Their feature films appeared less progressive; they were making smaller steps until now.
Before 2021, films such as Beauty and the Beast (2017) used subtext to suggest characters were part of the LGBTQ+ community. Then, Eternals featured Phastos, an openly gay superhero who raises a son with his husband.
The difference between Eternals and Lightyear? The target audience. While Eternals is rated PG 13, Lightyear is the first PG-rated Disney feature film to include a same-sex kiss.
The complainants often justify outrage against LGBTQ+ representation. They claim that children should not be 'subjected' to such "erotic" scenes.
Stars back same-sex kiss in new film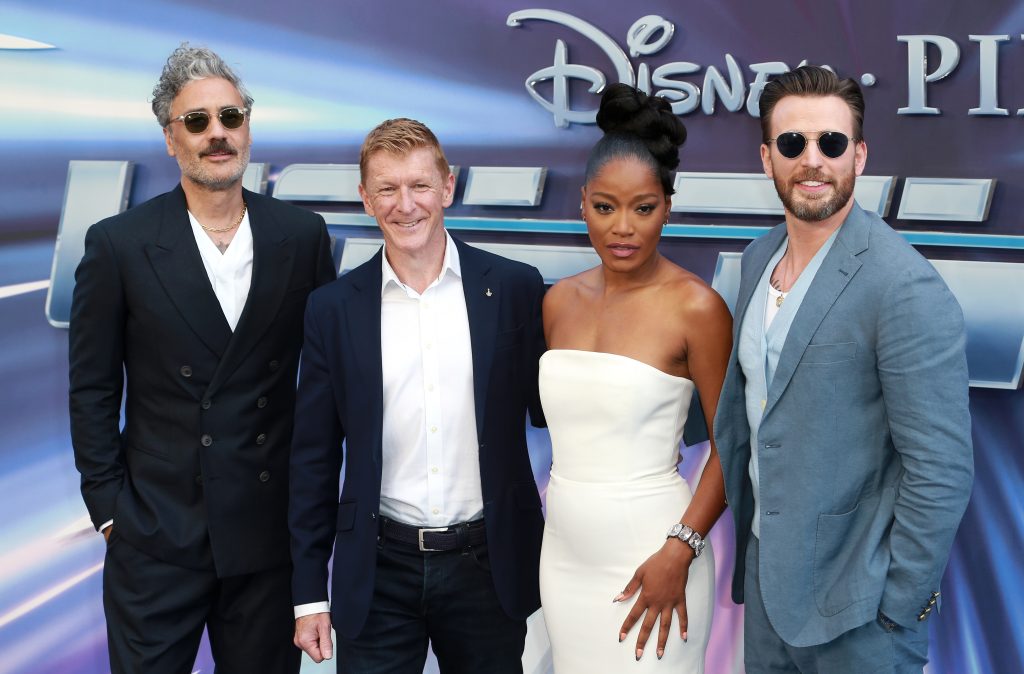 However, the film's stars, Disney execs, and Pixar employees have all stood firm in their support of the brief same-sex kiss.
Chris Evans, who voices Buzz, expressed his pride on the Red Carpet to NME: "it's great to be part of something that's making steps forward in the social inclusion capacity."
The creative decision to include this small yet clearly impactful kiss in a PG-rated animation is possibly an attempt by the filmmakers to demonstrate support for the LGBTQ+ community. The film's endurance after it was banned in 14 countries and Disney's stance that they will not edit the material further reflects their dedication to the message. That films should normalize same-sex relationships.
What do you think? Is Lightyear representative of progress within Disney or is it token representation?
Let us know in the comments.