Netflix is receiving backlash after choosing to depict Cleopatra as black in their latest docuseries Queen Cleopatra. Viewers are outraged as they argue that the historical documentary completely misrepresents Egyptian history and culture.
The documentary, starring Adele James and Craig Russell, follows the reign of Queen Cleopatra of Egypt. The documentary mentions her being a part of the Ptolemaic lineage who were of Greek Macedonian descent. Yet they still chose to not only cast a black actress to depict Cleopatra but actively insist throughout the documentary that Cleopatra was black.
The controversy has caused academics to come out and argue that the documentary is historically inaccurate while some do not see what all the fuss is about. The main problem is that Netflix has issued the series as a historical documentary instead of just a series. They have stated Cleopatra's race as facts without any proof of it, only opinions. The entire documentary has been labeled as 'blackwashing.'
Who was Cleopatra?
The Egyptian Queen ruled from 51-30 BCE after her father's death. Originally she ruled alongside her brother, who she married. As the documentary explains, incest was common in the Ptolemaic dynasty, which dates all the way back to a general of Alexander the Great. After she falls out with her brother/ husband, a civil war breaks out, which she eventually wins. People tend to remember her for her affairs with Julius Ceasar and Mark Antony.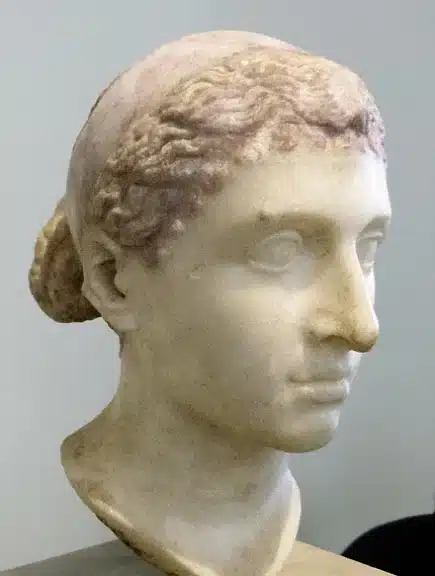 No one is sure who Cleopatra's mother is. Since she is the only Ptolemaic ruler to learn Egyptian, some believe her mother to have been Egyptian. However, due to the long history of incest in the family, many academics believe that she would not have been Egyptian. Dr. Mustfa Waziri, the Egyptian Secretary General of the Supreme Council of Archeology, and Dr. Nasser Mekkawy, Head of the Egyptian Department of Archaeology at Cairo University, issued a statement after the documentary's release. They claim that historical evidence shows that Queen Cleopatra was most likely of Greek descent.
Why Did They Think This Was A Good Idea?
Executive producer Jada Pinkett Smith did speak about the decision to portray Cleopatra as black on Netflix's promotional website Tudum.
'We don't often get to see or hear stories about Black queens, and that was really important for me, as well as for my daughter, and just for my community to be able to know those stories because there are tons of them.'

Jada Pinkett Smith
Dulcé Sloan also supported the decision to present Cleopatra as black. She claimed Egyptians didn't care when 'all the mummy movies came out'.
Black representation has seen a massive increase recently with so many positive results. Disney's remake of The Little Mermaid will see Ariel played by Halle Bailey, a black actress. The trailer received so much positive feedback. Slightly more controversial is the drama series on Amazon Prime Anne Boleyn. The show stars Jodie Turner-Smith as Anne Boleyn, with a black actress playing a white historical figure. However, unlike Netflix, Amazon Prime chose not to call the series a historical documentary, so people haven't cared about the historical accuracy.
Jada Pinkett Smith argued for the stories of Black Queens being heard. She then decided to take someone of Greek Macedonian descent and try to rewrite her in the history books as black. As many people on social media have pointed out, there are really important stories of Pharohs who were black or African queens which could have been told. Jianna Ewuresi made a TikTok video on the matter, saying that 'this is not the black representation I want or need.'
The 'Blackwashing' Issue
People have started referring to the whole ordeal as 'blackwashing,' which I'm personally not completely sure about. There have been so many more cases of whitewashing in the past that were rooted in racism. The most important issue is how misinformed the documentary is. Within the first couple of minutes of the documentary, we hear Professor Shelley P. Haley saying that Cleopatra was black because her grandmother said so. Yes, this was said in what is supposed to be a historical documentary. They still thought it was a good idea.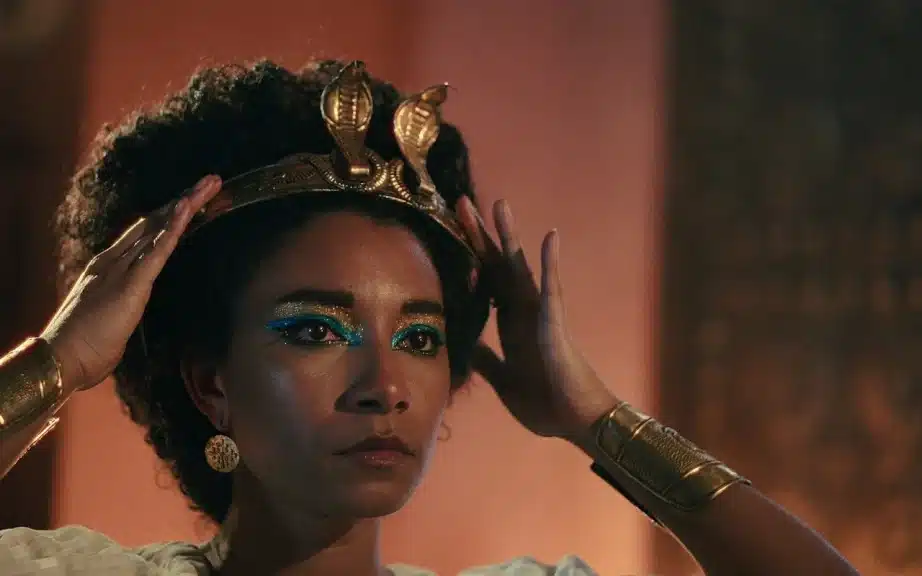 The lead actress of the documentary, Adele James, said that claims of blackwashing are 'fundamentally racist' on Channel 4's Steph's Packed Lunch. Though the cast and crew insist that the documentary is not about race, they do push the subject of her race straight away.
Since the documentary's release, Egyptian lawyer Mahmoud al-Semary has decided to sue Netflix for distorting and obliterating Egyptian identity.
Accurate Representation Is The Goal
The whole thing does seem to be a mess. The audience rating on Rotten Tomatoes is at 2%, with the critics rating it 10% for the series. It seems the only thing this series has achieved is making everyone angry.
As Bassem Youssef says in his debate with Piers Morgan, 'It's not about color. It's not about white or black. This is a very reductive way to talk about things.
The conversation is about respecting different cultures. The conversation is about accurately representing history instead of trying to appease the audience.
You can watch Queen Cleopatra on Netflix.