Netflix has dropped the trailer for its star-studded new film, 'Don't Look Up' including performances by Leonardo DiCaprio, Jennifer Lawrence, Meryl Streep, Timothée Chamelet, and Ariana Grande.
The trailer gives a first look at Leonardo DiCaprio and Jennifer Lawrence who feature as astronomers who are trying to warn the United States government of a 'planet killing' comet headed towards Earth.
Leonardo DiCaprio and Jennifer Lawrence are featured in the trailer desperately trying to convince the President of the United States, Janie Orlean, played by Meryl Streep of the serious danger of the comet, who suggests that they should just 'sit tight and access.' Jonah Hill also features as her aide.
Plenty of supporting stars are also seen including Cate Blanchett, Kid Cudi, Tyler Perry, Chris Evans, Timothee Chalamet, and Ariana Grande in the disaster film with a twist of dark comedy.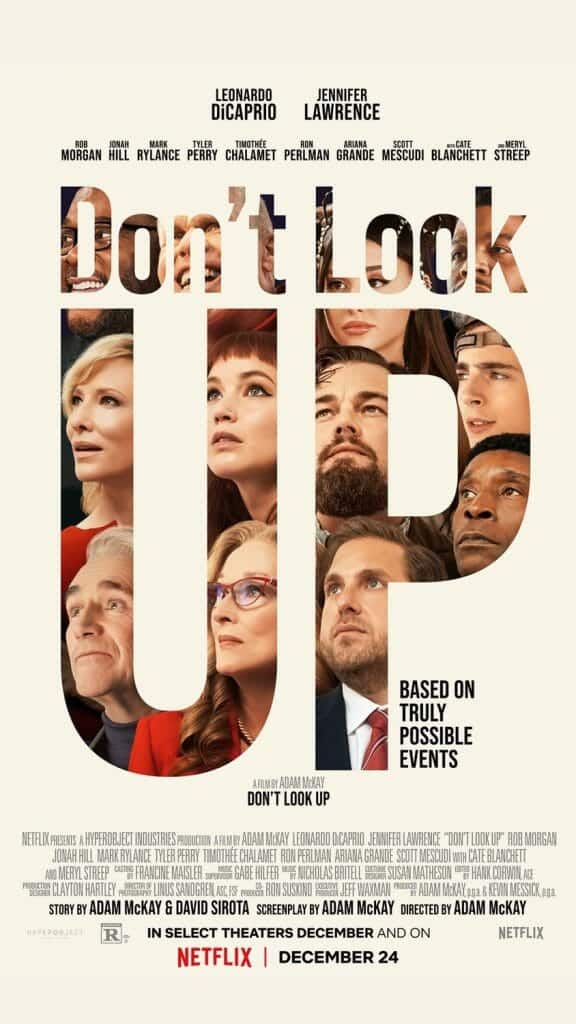 Ariana Grande features in the trailer as ditsy pop-star Riley Bina in a clip with DiCaprio and Lawrence.
The film's poster jokingly adds the movie is based on 'possibly true events.'
The film from director Adam McKay who has previous success with the Big Short and Anchorman will be released in theaters on December 10 and on Netflix's streaming service on December 24.
Want to read more on Netflix? Stranger Things Season Four Confirmed To Release Summer 2022