If you're worried about finding coal in your Christmas stockings this year, Director Adam Mckay has the ultimate Christmas gift that everyone, naughty or nice, can look forward to Netflix's newest dark comedy film, Don't Look Up, is scheduled for release on Christmas Eve, December 24th, 2021.
This isn't your average film; some of the greatest stars of our generation are involved. Get ready to sit back in your favorite Christmas jammies, and watch Leonardo DiCaprio, Jennifer Lawrence, Rob Morgan, Jonah Hill, Tyler Perry, Timothée Chalamet, Ariana Grande, Scott Mescudi, Cate Blanchett, and Meryl Streep (to name a few), give a timely and hilarious performance that is sure to surpass expectations.
Adam Mckay, director of Step Brothers, Anchorman, The Big Short, and more has something special in store for us all
McKay is no novice when it comes to directing films; he's one of America's most entertaining and successful movie directors. That's why when he began writing Don't Look Up, he already had a Hollywood starlet in mind for the lead role.
In an interview with Entertainment Weekly, McKay shared that he's "known Jennifer [Lawrence] for a while now," and "wrote this role for her."
One can only imagine the show-stopping performance Lawrence will be able to give while playing a role made just for her.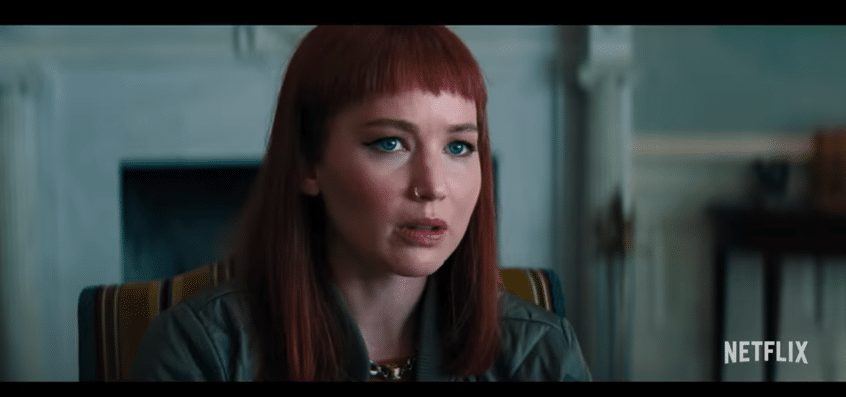 If for some reason you still haven't marked your calendar, consider what Leonardo DiCaprio said about the film: "I knew when I read his script that it was incredibly unique, as it struck an important chord concerning the modern world we live in." According to DiCaprio, Don't Look Up integrates an "incredibly timely message about society, how we communicate, our current priorities, and the climate crisis into an absurdly funny yet important movie."
It's clear that Adam McKay has something to say, and he's assembled some of the biggest names in Hollywood to help him say it. Whether you're naughty or nice, this is a movie you're going to want to see.