In support of the Black storytelling, stories, and artists, Netflix has created a new category called "Black Lives Matter".
Netflix Wrote: "To be silent is to be complicit. Black Lives Matter. We have a platform and we have a duty to our Black members, employees, creators, and talent to speak up."
In the following days of George Floyd's death, Netflix released the above statement, while fully supporting the Black Lives Matter Movement. Supporting the Black Lives Movement earned Netflix thumbs-ups from the left-wing, it also caused a lot of hatred from the right-wing. Many right-wingers have said that since the launch of the Black Lives Matter category, clear LGBT+ agenda, and it's "Anti-white programming", they are going to cancel their Netflix subscription, as the corporation no longer lines up with their morals and values.
Netflix went further. After they added the new "Black Lives Matter" Category, they also got rid of Little Britain. This BBC One TV series that aired from 2003 to 2008, did not do a good job of portraying minorities, the LGBT+ community, or people with disabilities.
Little Britain portrayed many Black faces over the seasons in the name of comedy.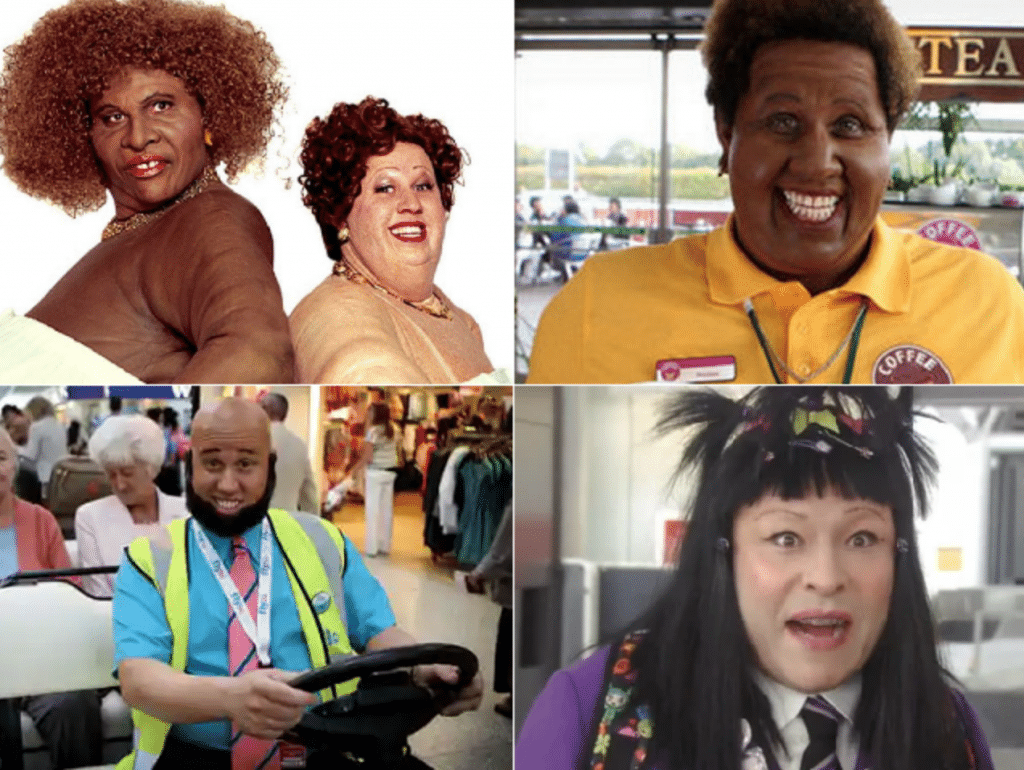 This year, Netflix and BritBox have both removed the show from their streaming services. In 2017, Matt Lucas said "If I could go back and do Little Britain again, I wouldn't make those jokes about transvestites. I wouldn't play Black characters. Basically, I wouldn't make that show now. It would upset people. We made a more cruel kind of comedy than I'd do now."
Again, earlier this year, in a tweet, Matt Lucas apologized for the show: "David and I have both spoked publicly in recent years of our regret that we played characters of other races. Once again we want to make it clear that it was wrong and we are very sorry."
Of course, how genuine can an apology be, when it comes after your "artwork" has been canceled and dropped from the mainstream.
As the world and different corporations are taking actions in support of the Black Lives Matter Movement, the British artist Banksy releases the following art pieces.