The Kill Bill films have received attention and acclaim since they were released in the early 2000s. Shot in one production cycle, the films are united stylistically an narratively, receiving similar levels of acclaim and attention.
It is intriguing, then, to imagine where the story could go after the final showdown of Kill Bill: Volume 2. However, as reported by LADBible, the film's director Quentin Tarantino has hinted that a follow-up is 'definitely on the cards'.
Where Did This Come From?
The film stars Uma Thurman as the protagonist Beatrix 'The Bride' Kiddo, and Thurman also had a role in their development. It is unsurprising, then, that it was after Tarantino talked with Thurman that he really thought about a third installment. He said "me and Uma have talked about it recently, frankly, to tell you the truth. I have thought about it a little further." If we needed any more confirmation, Tarantino has said unequivocally that "it is definitely in the cards."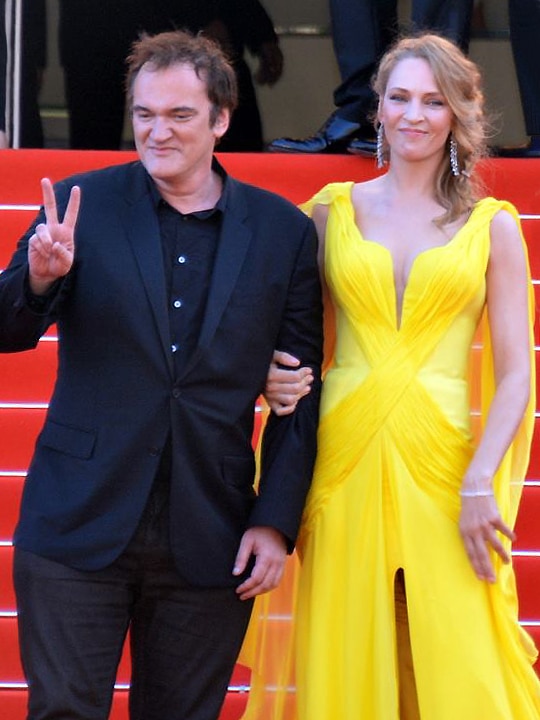 Is a Sequel a Good Idea?
Given Tarantino's enthusiasm, what might a sequel mean? Any sequel to a successful movie concept risks failing in comparison. Just look at Grease 2 and Men In Black: International. However, Tarantino seems aware that to recapture the success of the original two movies, he needs to respect The Bride's story arc thus far. Tarantino said "I wouldn't want to just come up with some cockamamie adventure. She doesn't deserve that!"
When Is This Happening?
Fans will have to wait a bit for this next installment though. Tarantino said "it would be like at least three years from now or something like that." He is currently completing a TV show he began before creating Once Upon a Time in Hollywood. It seems he wants to give the sequel the time required to create something worthy of the originals. It is also interesting that the release date in three years would be around twenty years after the original installment. Will Tarantino capitalize on this anniversary to help justify the new addition?
Tarantino added to the impression that this project might actually happen by saying that "If any of my movies were going to spring from my other movies, it would be a third Kill Bill."
It looks like the wheels are moving on Kill Bill: Volume 3 – if that's what it ends up being called. Sure, it might get derailed, but Tarantino's unequivocal enthusiasm for a new installment is intriguingly frank. Who knows, it might just happen…
If you're interested in a new addition to the Kill Bill franchise, why not read about another sequel Tarantino has in his sights.