The highly acclaimed series "The Bear" has returned for its second season, bringing more restaurant drama to audiences. The show follows Carmy, a young fine dining chef who takes over his family's sandwich shop in Chicago after his older brother's passing. However, he faces challenges such as a dilapidated kitchen, outstanding debts, and disorganized staff.
Season two of "The Bear" consists of 10 episodes, two more than the first season. In the US, the season is currently streaming on FX and Hulu since its release on June 22, 2023. UK viewers will have to wait a bit longer as season two arrives on Disney+ on July 19, a month after the US release.
How to watch 'The Bear' Season 2 in the UK
To watch the series, viewers can sign up for Disney+ in the UK, with a monthly subscription costing £7.99 or an annual plan at £79.90, providing two months free compared to the monthly option. Although Disney+ no longer offers free trials, O2 customers in the UK can enjoy six months of Disney+ for free by upgrading or as an Extra to their existing plan, saving £2 off their monthly bill.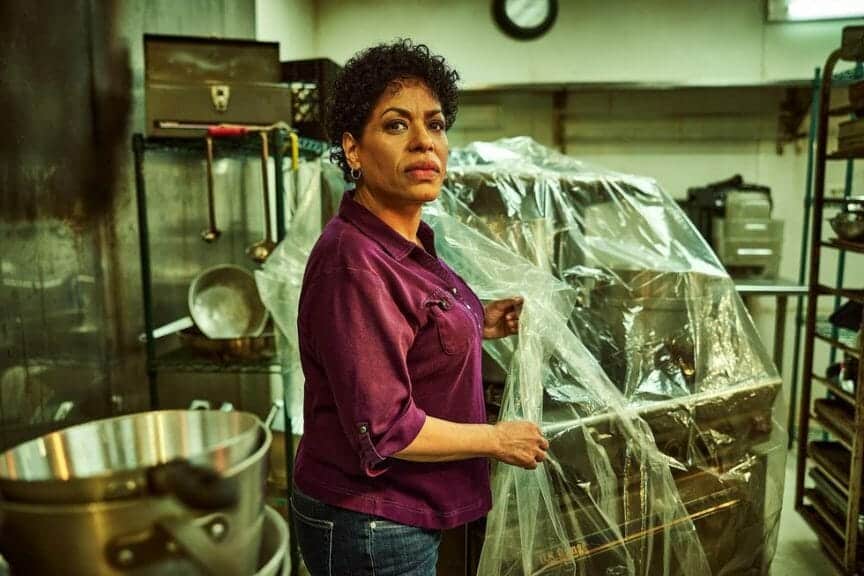 How to watch 'The Bear' Season 2 in the US?
In the US, Hulu offers various subscription plans for "The Bear." The ad-supported plan costs $7.99 per month or $79.99 per year, while the ad-free plan is priced at $14.99 per month. Hulu also provides a bundled package, including Hulu, Live TV, Disney+, and ESPN+ for $69.99 per month with ads or $82.99 per month without ads.
At the end of season one, the sandwich shop "The Beef" was transformed into the rebranded "The Bear" after Carmy discovered hidden money in a cache of tinned tomatoes. Season two will showcase the team starting fresh with a new restaurant that leans more towards fine dining, with looming deadlines and opening dates.
In the recently released trailer, Carmy and Sydney are seen interviewing potential staff members, and Carmy encounters a woman from his past, hinting at intriguing storylines to come.
Jeremy Allen White, known for his role in "Shameless," reprises his role as Carmy in season two. The rest of the main cast, including Richie (Ebon Moss-Bachrach), Sydney (Ayo Edebiri), Marcus (Lionel Boyce), Tina (Liza Colón-Zayas), and Ebraheim (Edwin Lee Gibson), also return to the restaurant. Additionally, Bob Odenkirk from "Better Call Saul" and "Breaking Bad" joins the show in an undisclosed role, while Molly Gordon from "Winning Time" joins as a recurring character.
Although guest stars Jon Bernthal and Joel McHale appeared in the first season, it is unclear if they will make appearances in the second season of "The Bear."
Fans can now enjoy the second season of "The Bear" on Hulu in the US, and UK viewers can look forward to its release on Disney+ on July 19.