If by some, albeit quite odd happenstance, you were to acquire the details to my Spotify account, Ludwig Göransson's edgy black and white profile picture would almost immediately pop up. The rather expected consequence of Göransson's invasion of my top 10 artist list.
Ever since the release of that epochal score for 'The Mandalorian' in 2019, Göransson has built a veritable stronghold in my Spotify playlists. I can't stop listening to 'Speederbikes' or 'The Marshal's Tale,' let alone the show's epic frontispiece and theme tune. And it's all because Göransson's score is, to put it simply, unlike anything I've heard before – especially for a Star Wars production.
Up until the release of 'Rogue One' (2016), Star Wars had one omnipotent god: the great John Williams. The man responsible for providing the iconic, neo-classical inspired scores for the original, prequel, and sequel trilogies. For most people, Star Wars is almost irrevocably tied to the sound of the opening crawl – or the steady, ominous beat of 'The Imperial March.' Even the near-haunting, choral vocals of the prequel films sonically defined Star Wars for a new generation. And I would argue that, prior to the release of 'The Mandalorian,' this conceptualization of the sound of Star Wars didn't really change.
I mean, maybe I'm slightly biased. (That would be a completely fair assessment). But it's hard to argue with the sheer amount of praise and attention that's been heaped on Göransson's score. It earned Göransson his first Emmy, with the score nabbing the award for 'Outstanding Music Composition for a Series' two years in a row in 2020 and 2021. And the show's epic theme song, 'The Mandalorian,' has racked up just under 50 million streams on Spotify – more than even the Star Wars main theme. It's safe to say that the compositional prowess of Göransson has made him a household name for Star Wars fans. And I'd suggest that his scores have managed to do what no other has yet managed: to successfully transmute the sound of Star Wars into the 21st Century.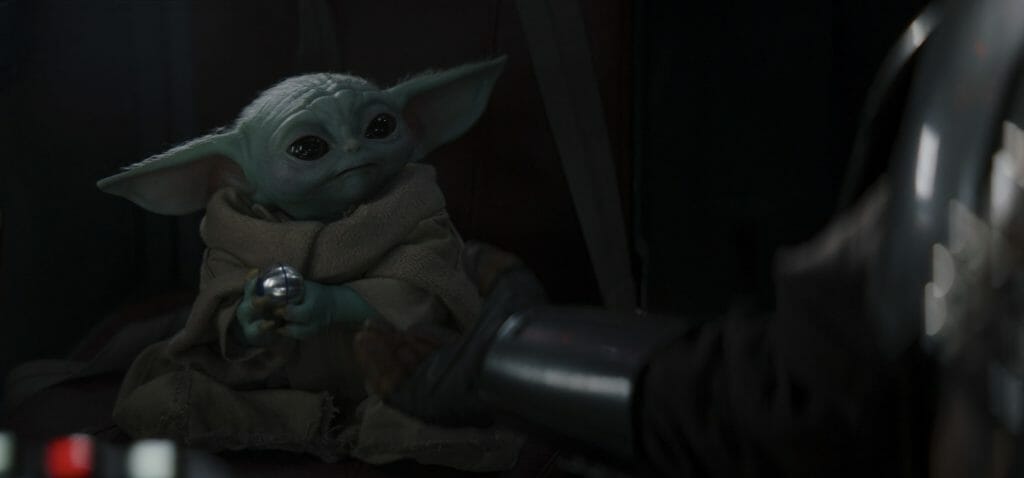 Göransson has, to put it lightly, renewed the symphonic sound of Star Wars. And with Williams stepping off the so-called compositional podium and retiring from the practice, he's come at no better time. I guess the (real) question is: what exactly makes Göransson's score so great? (At least, to necessitate a whole article about it).
On a base level, the score for 'The Mandalorian' is completely unique. Indeed, given almost free rein by Kevin Feige, Göransson introduced many (seemingly) anachronistic elements to his Star Wars score. Influenced by Swedish heavy-metal bands and his own hip-hop background, Göransson's score is almost defined by electronic instruments. Electric guitars wind their way through the score, accompanied by hip-hop beats reminiscent of Göransson's former work on 'Black Panther' (2018). In the score for season two, Göransson even uses an Ibanez eight-string electric guitar, a signature instrument of Frederik Thordendal – a member of the Swedish metal band, Meshuggah. The score is dealt a great hand by Göransson's near ubiquitous electronic attitude.
However, this is not to say that Göransson doesn't branch out from the electronic. Göransson's score is perhaps best known for its quite unique range of instruments. The series theme tune, for example, is led by a bass recorder. An instrument often used in contemporary rock music but most definitely not used for more classical scores – like Williams's. And the rest of the score's sound is produced by a vast range of instruments spanning musical genres and places.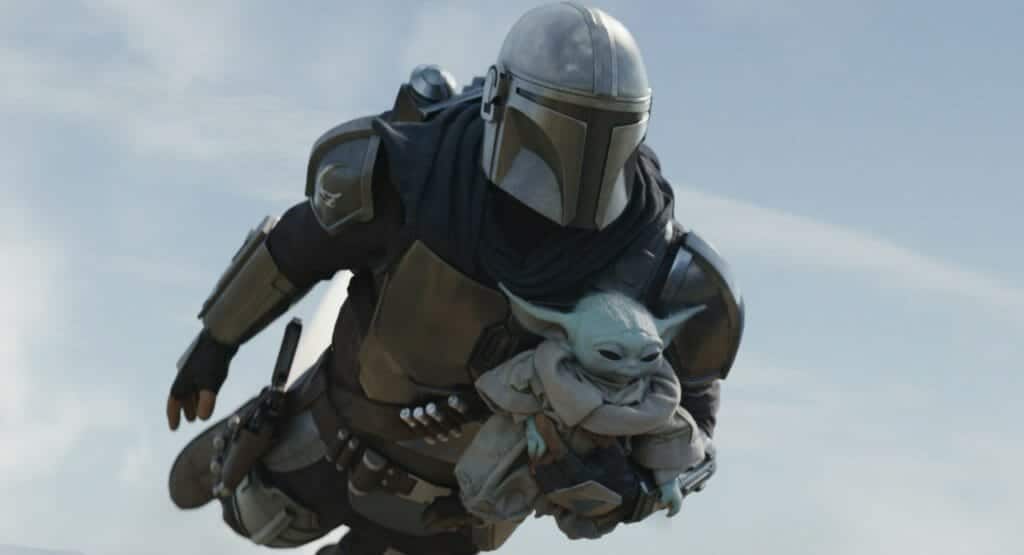 In my (very humble) opinion, 'The Mandalorian' is most notable for Göransson's rather sensitive scoring. The emotional beats of the show are portrayed exquisitely through its score. The opening sequence of season two stands out in this regard. It recuperates the theme tune with electric guitars instead of the bass recorder, echoing the darkness that ensconces the show's leading pair. The score traces a new sonic path as Mando and Grogu (aka Baby Yoda) traverse through a new arena suffused with graffiti, beasts, and suspiciously glowing eyes. And it's this sonic sensitivity that marks Göransson's score as truly special in my eyes. It exhibits how the score not only accompanies but adds to the show – a not unchallenging task.
In all honesty, the only fact that could further prove Göransson's symphonic genius is his own musical talent. That he performs all the guitar, recorder, piano, bass, and rock drum parts on the score himself solidifies the seminal nature of his work. I mean, the score for 'The Mandalorian' is really and truly great. And I would love it if only for the fact that it's re-invigorated the sound of Star Wars in a new era for the franchise. One that's defined by newly burgeoning favorites like 'Andor' and 'Obi-Wan Kenobi'. It's safe to say that Göransson has finally managed to bring the franchise, once again, into the hearts of its listeners.