Netflix's That 90's Show debuted on January 19th, and it has already shot to #2 on Tv Shows for the streaming platform. Fans of the beloved "That 70's Show" have dropped everything to watch the spinoff, and Gen Z loves the nineties nostalgia.
The pilot episode kicks off with the idolized characters of the first show, Red and Kitty Foreman. The show focuses on Eric Forman's daughter, Leia, visiting her grandparents, and meeting friends along the way.
The show has become the craze for a number of reasons. With the nineties having a heavy influence on our culture in recent years, it allows Gen Z to watch teens placed in that time period in a sitcom. The jokes may be corny, but it really shows us what the fashion, music, and status quo were for teenagers in the nineties.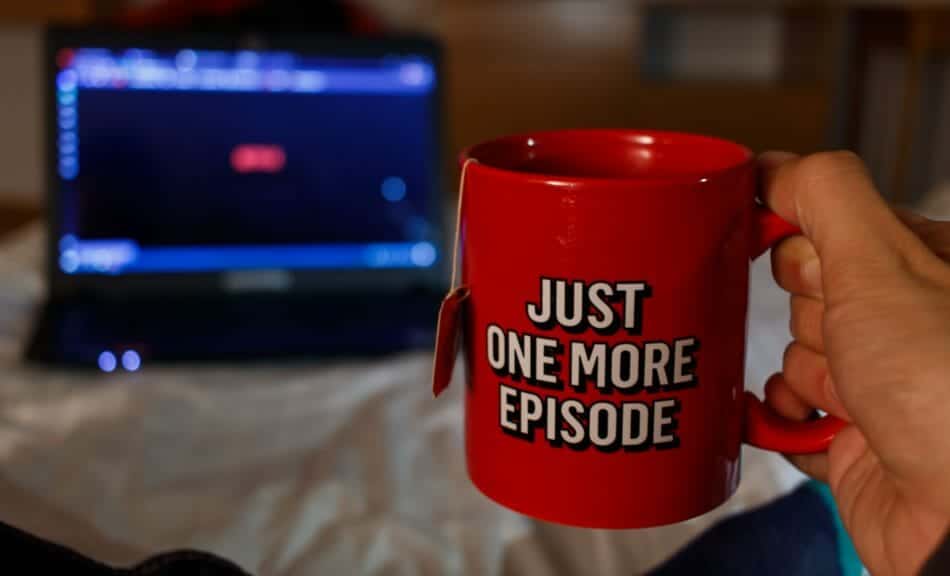 Fashion in the '90s
Leia stays at her grandparents for the summer and gets close to a group of teens. We soon meet Leia's neighbor, Gwen. She is the classic goth/rocker chick; in black attire decked out with chokers, spikes, and big hair. Gwen does an at-home nose piercing to Leia; a classic act of self-rebellion for a teenager.
Another character that represents 1990s fashion is Mace. For fans of the precursor of the show, this character is Kelso and Jackie's son! These are two main characters from the first show. He sports oversized flannels, pendant necklaces, and an exposed upper chest. He also likes chunky sweaters and non-body-conforming layering.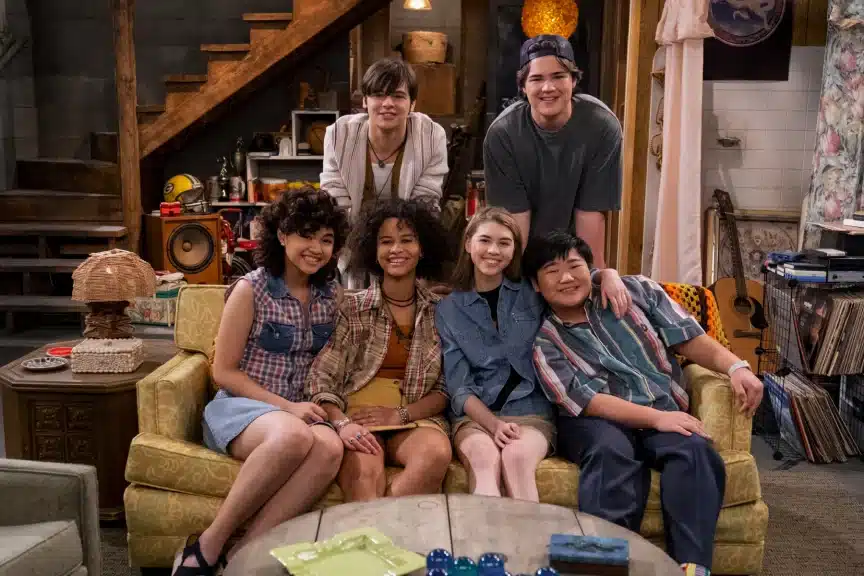 Nostalgia with That 70's Show
Since That 70's Show has been a hit, people of all ages have watched the show. That 90's Show pays tribute to many iconic scenes of the former. For example, Leia and her friends find a weed stash, and much like her parents, decide to smoke it in her basement. These were some of the funniest scenes of the first show that brought countless laughs to the viewers.
In 2023, sitcoms are a thing of the past. However, That 90's Show uses the same setup as a classic sitcom; transitions (all with MTV-style backgrounds), timed jokes and pauses for the audience to laugh, as well as a recorded audience laugh. Talk about nostalgia!
Ultimately, The show is similar to any other teen-related story. There are new relationships, embarrassing moments, and bad fights. However, That 90's Show perfectly encapsulates the humor and awkwardness of teens in the nineties. Bringing back the original characters like the Foremans, Donna, Jackie, and Kelso allow for storylines and characters to keep evolving.
Make sure to watch season one, as there are already talks of a season two in the works. It really is da bomb.