In early 2020, the actor Elliot Page came out transgender on his social media accounts to an outpouring of love and support from his family, friends, and fans. The actor looks happier since transitioning, appearing much more open and present in interviews and press tours.
Page wrote a beautiful article in June of 2022 in Esquire, explaining the pure euphoria he feels now that he has become who he truly is. He describes how it feels:
"To go out in a group of new people and be able to engage in a way where I didn't feel this constant sensation to flee from my body, this never-ending sensation of anxiety and nervousness and wanting out".
Coming out as transgender while being so in the public eye can be very difficult, especially when Page is part of such a popular Netflix show. While Page has received a fair share of hate and negativity after coming out, he explains when asked about it in an interview on the Late Night Seth Meyers show that he wishes to focus on the love and support the actor receives and the love that he now feels for himself. Page has now become an inspiration for all young LGBTQ+ people worldwide struggling to find their sexuality and gender. Society makes us label our sexuality and gender for all the world to see, but Page has shown every young person out there that you need to be yourself and be comfortable in your skin to thrive.
Vanya to Viktor
Even though the fans showed an outpouring of support for Page, there was still confusion and questions regarding the character he is currently playing in the Netflix hit series: the female character Vanya Hargreeves. However, the show's writer, Steve Blackman, took into consideration Page's transition. In the show's second episode of season three, Vanya transitions into Viktor with a simple haircut, a simple yet effective way of showing growth. A transgender YouTuber that goes by the username Jammidodger explained Viktor's change and what it was like from a transgender perspective to see one of their own being portrayed worldwide. This portrayal is essential for the transgender community as it promotes not only the LGBTQ+ society and shows support for everyone around us regardless of their gender. It emphasizes the importance of transgender healthcare and how inaccessible it is, which is a massive ongoing debate worldwide.
Scene Breakdown
The subtlety of the shots only lingers in the barbershop for a moment as Viktor sits down in the chair, and then the scene switches very quickly, moving on to the main action of the series. This scene shows how Viktor's transition in the show does not take over the main plot and therefore regards it as an everyday occurrence, as everyone should view it. In the next scene, Viktor appears in short hair, telling Five, Diego, and Klaus about his meetup with Marcus, the leader of the rival academy, the Sparrow Academy. In response, Klaus loudly says, "Who elected you, Vanya?" deadnaming his brother, but he had no knowledge that the transition had occurred. Viktor responded very calmly that "It's Viktor now ."When his brothers question Viktor's identity, he replies, "I am; it's who I have always been ."The story of Viktor's coming out is more or less a subplot and does not take away from the main action of the plot as the family then moves on to a talking strategy for saving the world again. The Hargreeves family and everyone we are introduced to along the way take Viktor's new transition in stride. The level of trust and affection in this family is abundantly clear to everyone.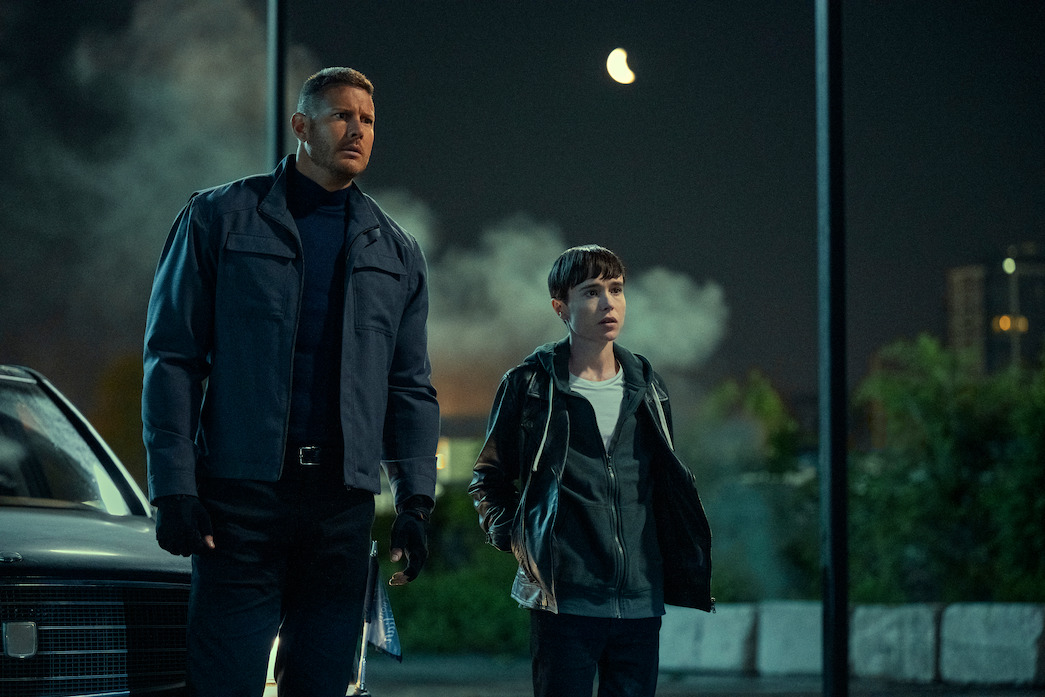 This inclusion of Page's transition is a significant step forward for the transgender community because while transgender characters have been introduced into shows before this, this is the first time it has been an exceptionally well-known actor and tv show. We have a long way to go concerning transgender rights and laws, but this is a step in the right direction.