"Welcome to the Good Burger, home of the Good Burger, can I take your order?"
This iconic line can quickly call the attention of many children from the 1990s and 2000s. The line is spoken by Ed, the cashier at Good Burger, played by Kel Mitchell. Good Burger started as a sketch on the children's sketch show, All That. In 1997, alongside Kenan Thompson, Mitchell starred in the movie version of Good Burger, which played in theaters worldwide. Even though the movie came out 26 years ago, the Good Burger adventure is not over. A sequel is coming to the fans.
Good Burger 2 Production Begins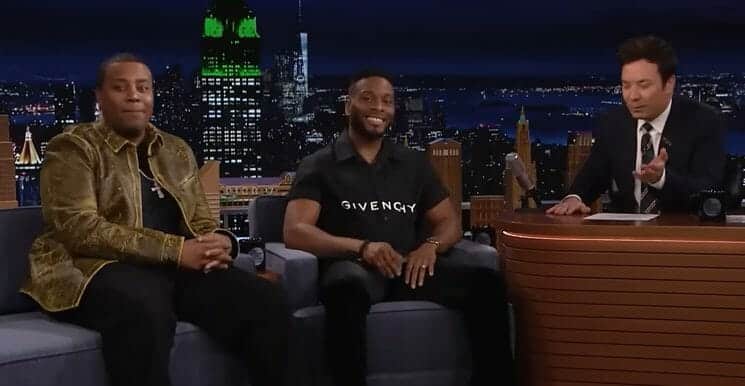 On March 17, there was an official announcement that a Good Burger 2 is in the works. Mitchell and Thompson confirmed this on The Tonight Show with Jimmy Fallon. Production will likely start in May. This sequel will premiere on Paramount Plus. A release date and plot details are under wraps. Kenan Thompson has a lot of excitement about this film. "I can't believe it's been a little over 25 years since great customer service was born at Good Burger! Being a part of something so many generations of people have come to love has made me so proud and now to be back where it all began working on the sequel is surreal!" Thompson exclaimed, "Love performing with my brother Kel and can't wait to show the fans what these characters have been up to since we last saw them."
The Beginnings of the Kenan and Kel Partnership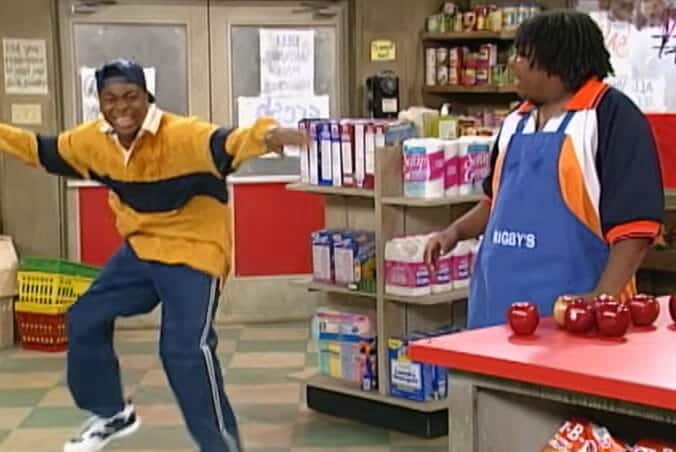 The iconic duo first met while working on All That on Nickelodeon. Onstage and offstage, the two had a lot of chemistry. That led to the creation of their own tv show, Kenan and Kel, on the same channel. This show centers on the two teen boys living in Chicago and going on wild misadventures. Thompson was the straight man of the show, while Mitchell was the eccentric one. The series went on for four seasons, from 1996 to 2000. during which the two were concurrently starring in All That. Kenan and Kel was a large part of children's television experience, both while it originally aired and in the reruns that live on forever.
The Original Good Burger Sketch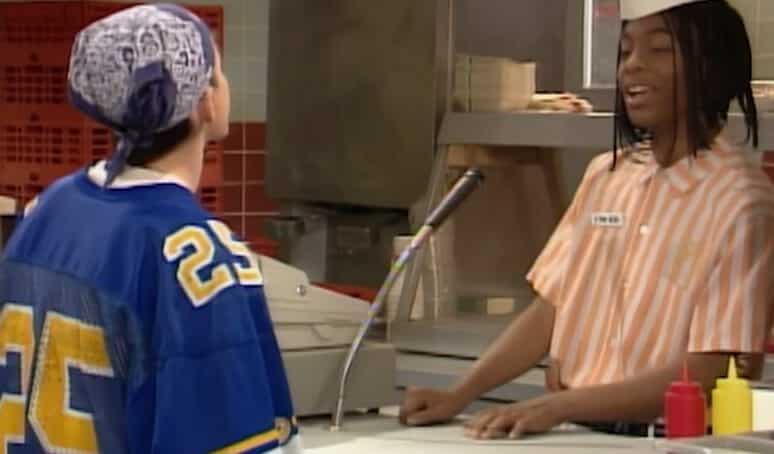 Good Burger originally started as a short sketch on All That. It made its debut on the second episode of the series. In each of the sketches, Ed, the cashier, is serving people at the Good Burger. However, Ed is a little oblivious to standard social etiquette, and this ends up infuriating the customers. The sketch was featured in 30 original All That episodes. In addition, the sketch has seen many special guests, including Britney Spears, Tyra Banks, and Coolio. All That's revival began in 2019, and Mitchell has performed the sketch an additional five times, with guests including The Jonas Brothers, H.E.R., and Pete Wentz.
The Original Good Burger Film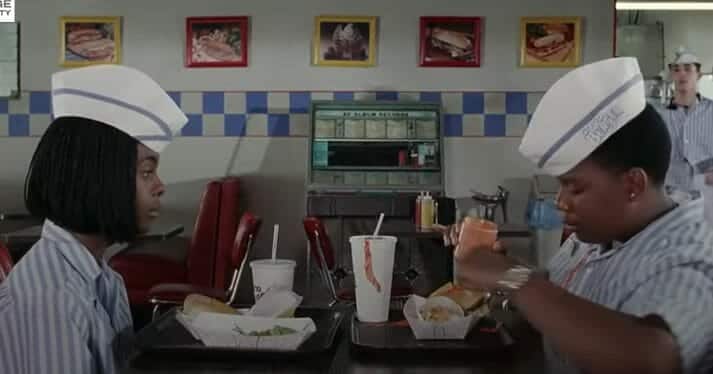 Due to the popularity of the sketch, Good Burger became a film in 1997. It was the first Nickelodeon feature film based on an existing television show. By this point, Kenan and Kel was already airing, so Thompson was made to be a big part of this film. He was Dexter, a teenager with a summer job at Good Burger alongside Ed. They are competing with Mondo Burger, a big fast-food corporation. Mondo Burger plays dirty to make money, so Ed and Dexter have to save Good Burger. Other cast members include Abe Vigoda, Sinbad, and Shaquille O'Neal. While the film did not get great reviews, the sketch's popularity helped this film be financially successful, making 26 million dollars on an 8 million dollar budget. Also, to this day, it has a cult status.
Kenan Thompson Now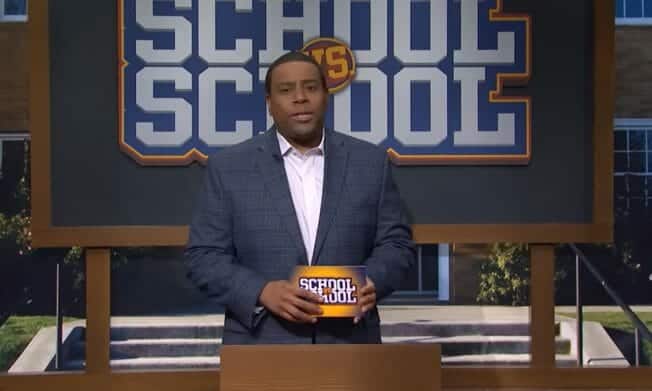 Thompson and Mitchell's careers have gone in different directions, but they both are still involved in comedy. In 2003, Thompson was cast on the long-running sketch comedy series Saturday Night Live. He is currently in his 20th season, making him the longest-tenured cast member in the program's history. That has been his main gig, but Mitchell has made guest appearances in other television shows and movies. In 2021, he starred in his own primetime sitcom, Kenan, which went on for two seasons.
Kel Mitchell Now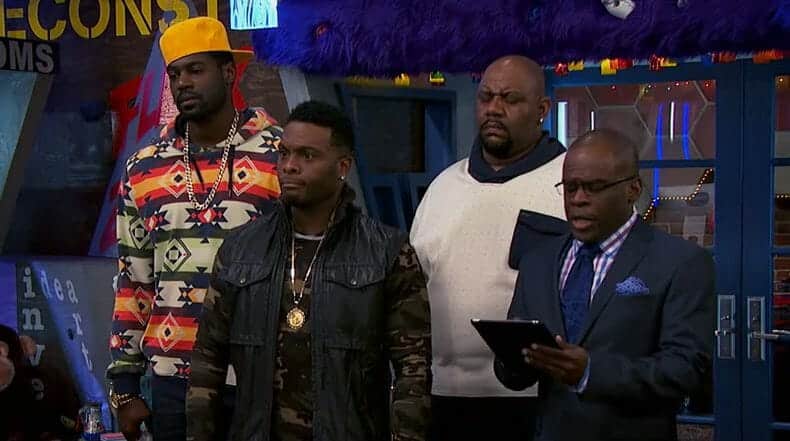 While Mitchell's career has not been as prominent as his own Saturday Night Live audition was unsuccessful, he has had steady work. In 2015, he began starring in the Nickelodeon sitcom Game Shakers as Double G. Furthermore, he has guest starred on other Nickelodeon programs, such as The Thundermans, Henry Danger, and Sam & Cat. As previously mentioned, he is currently recurring in the revival of All That. When it comes to non-acting work, he was the runner-up on Dancing with the Stars in 2019.
Good Burger Reunion in 2015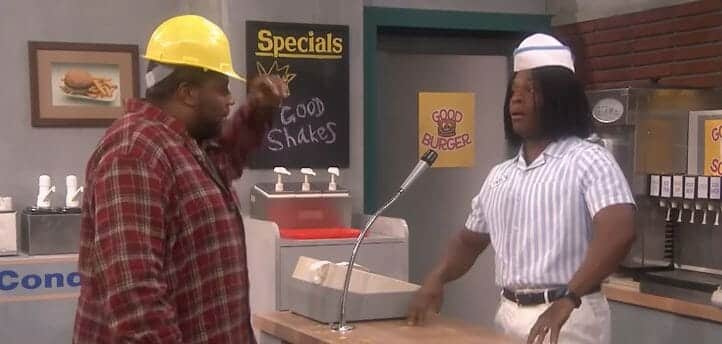 In 2015, On The Tonight Show with Jimmy Fallon, the same show where the sequel had its official announcement, Mitchell and Thompson had a reunion Good Burger sketch. Mitchell was on the late-night show to promote Game Shakers, leading to the old-school sketch. It starts with Fallon behind the register, then Mitchell as Ed shows up. Later in the sketch, Thompson appears as a customer. The seven-minute sketch was simple enjoyment for the child at heart and showed that the Kenan and Kel bond is still alive.
Saturday Night Live Kenan and Kel Sketch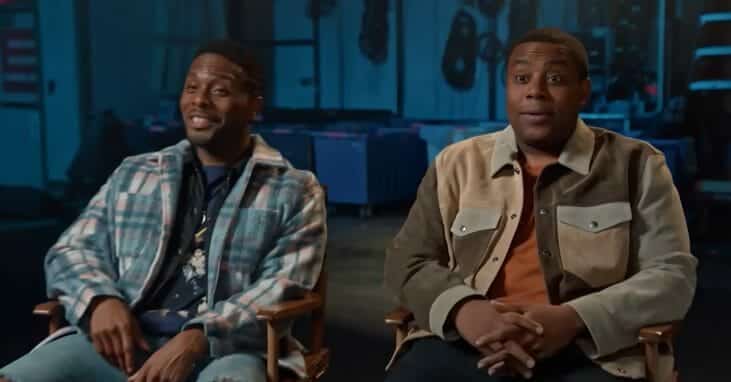 While their careers have been on different paths for so long, Thompson and Mitchell had their big public reunion last year. On December 3, 2022, Saturday Night Live had a Kenan & Kel themed sketch. With host Keke Palmer, the sketch was called "Kenan & Kelly". The joke was that Palmer was taking Mitchell's spot, but she wanted to put a dramatic spin on the comedy series. Towards the end of the sketch, in his SNL debut, Mitchell appeared as a reunion and to finish out the comedic dramatics. It was like he and Thompson were never apart.
All Details on Good Burger Sequel
The sequel is now official, with the announcement of filming and a streaming service. However, this sequel has been in the works for a while. Thompson and Mitchell have always expressed that they would be open to it. When Thompson accepted his star on the Hollywood Walk of Fame, he remarked that he and Mitchell are working on a sequel. Now, it seems that everything is coming together. The sequel is bringing back Kevin Kopelow and Heath Seifert, the screenwriters for the original, as writers. The film's director is Phil Traill, who has mostly done work in television. This film is gearing up to be a lovely dose of nostalgia.